Description
Nashville AMA B2B Special Interest Group
Dive Deep: B2B Search Marketing
Learn more about the best B2B search and digital marketing strategies over breakfast and coffee. Gain important details for success in this complex medium from one of Nashville's most respected pros, Timothy Nobles, EVP Experience Design, TruStar Marketing. This is a focused, in-depth, informal setting with time for your most burning questions.
Timothy will cover strategies for search marketing with small and highly specialized B2B targets, balancing keyword and behavioral targeting techniques, and creating highly personalized digital experiences for your B2B audience. After the presentation, we'll have plenty of time for questions and discussion.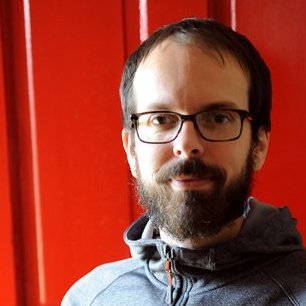 Timothy Nobles has over 15 years of active experience in digital strategy with a career focused on helping businesses find improvement in conversion by creating efficient and effective user experiences. A creative by nature and nurture, Timothy has always enjoyed synthesizing ideas to solve the complex problems the digital environment poses for users.
He got his start in AdWords and SEO working for various automotive OEM's, where he quickly identified that the user's experience was the most important thing that could be optimized to influence success. He has refined his skills over the years while working with companies like Phonak Hearing Aids, Zimmer Biomet, Lexus and others.
When not working, Timothy can be found on the floor playing trains and Legos with his 5 year old son or in the recording studio making new sounds helping friends spot-finish cues for various soundtracks.
Thank you to our exclusive B2B SIG Sponsor!