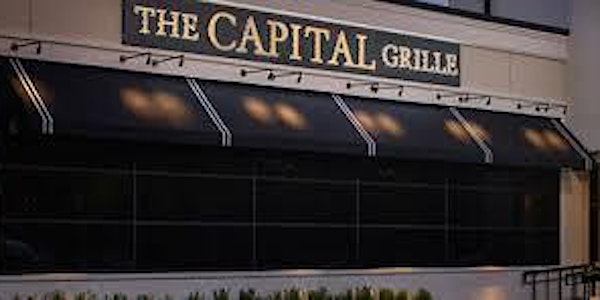 Deep Dive: A Spoonful of Sugar by JAMS
This Deep Dive program will explore how mediation and other ADR tactics are used to help resolve issues and ultimately improve the overall h
When and where
Location
The Capital Grille 94 Perimeter Center West Dunwoody, GA 30346
About this event
"Deep Dive" Luncheon
"A Spoonful of Sugar: Using Mediations to Mitigate Health Care Disputes"
Wednesday, August 24, 2022
12:00 p.m. – 1:30 p.m. 
The Capital Grille
94 Perimeter Center West
Dunwoody, GA 30346
**In-Person Attendance Capped At 25**
The health care industry is experiencing rapid growth and change as external environmental, technological and numerous other pressures have come into play, including the COVID-19 pandemic. Unsurprisingly, the pressures of growth and change inevitably cause conflicts. More often than not, these disputes – whether between a contractor and a health system, a doctors' group and its practitioners, or a doctor and a patient – are best resolved through the use of a neutral third party or mediator. The ACC Georgia Chapter welcomes JAMS whose speakers, Bernard Taylor and David Zacks and Jane Jordan formerly of Beaumont Health, will present "A Spoonful of Sugar: Using Mediations to Mitigate Health Care Disputes". This Deep Dive program will explore how mediation and other ADR tactics are used to help resolve issues and ultimately improve the overall health care system.
Bernard Taylor is an alternative dispute resolution practitioner with over 40 years' experience handling commercial and health care matters, including class actions, mass torts, personal injury, and product liability disputes. Accordingly, Bernard has deep experience resolving complex litigation matters for parties located in Georgia and across the U.S. Further, for over 38 years, Bernard represented The Fulton-DeKalb Hospital Authority (FDHA), and the Grady Healthcare System in various healthcare matters, and he currently serves as a member of the FDHA Board of Trustees.
David Zacks is an experienced mediator and arbitrator who focuses on health care industry disputes, catastrophic personal injury matters, and business/commercial disputes. Known for his natural ability to bring people together and build trust to get to the heart of difficult issues, he has resolved disputes throughout the country involving various players in the health care industry, including major health care systems, companies providing ancillary services, nursing homes and long-term care facilities.
Jane Jordan, formerly Senior Vice President and General Counsel of Beaumont Health, oversaw a legal team of 25 people and provided legal counsel to the eight hospitals, 5,000 physicians and 35,000 employees of the Detroit-based health system. Prior to joining Beaumont, she held was Deputy General Counsel and Chief Counsel for Health Affairs of Emory University in Atlanta.
Attendance is limited to 25 guests. ACC membership is open to attorneys who practice law as in-house counsel employees of organizations and who do not hold themselves out to the public for the practice of law.
Thanks to JAMS, the CLE lunch program is complimentary for the first 25 ACC members who register on-line. Thereafter, ACC Georgia will maintain a waiting list for others who wish to attend in case of cancellations. A CLE credit of one (1) hour is being applied for, and if approved, will be submitted to the Georgia State Bar for attendees licensed to practice in Georgia.
If you have any questions, please contact Connie Swindell-Harding at georgia@accglobal.com.