Deep Democracy pour révéler une nouvelle dynamique de la communauté Teal fo...
Description
Teal for Teal Paris vous propose de plonger dans l'aventure de la Deep Democracy pour découvrir une nouvelle dynamique de notre communauté. Venez participez à un atelier systémique d'intelligence collective, la Deep Democacy du modèle ORSC. INSCRIPTION OBLIGATOIRE!
La Deep Democracy est un outil du coaching systémique qui mobilise l'IRS (Intelligence Relationnelle Systémique) pour révéler le système à lui-même.
Qui sommes-nous ?
Teal for Teal Paris est un espace destiné à des rencontres entre les acteurs internes et externes de l'entreprise permettant à chacun d'apprendre, d'expérimenter, de progresser en compétences pour accompagner des organisations dans leur transition vers le stade opale (Teal).
La couleur teal (traduction française « opale ») signifie vert canard. Dans le livre "Reinventing Organizations", elle est associée à un niveau de conscience qui place l'humain au centre et qui ouvre la voie à des organisations de nouvelle génération, fondées sur le principe d'autodétermination (chacun est autonome et responsable de ce qu'il fait).
Quelles opportunités avec quels acteurs?
Avec l'atelier systémique programmé pour la rentrée 2017-2018. notre communauté va s'engager dans une nouvelle voie, la voie de l'action !
Découvrons ensemble notre potentiel collectif et notre orientation future grâce à une animation explosive la Deep Democracy ! Croisons et fertilisons nos talents le 22 septembre grâce à un atelier de coaching systémique qui fait bouger les lignes, la Deep Democracy !
N'oubliez pas de vous inscrire!

Les facilitateurs
James Dillon et Yolande Demirian, formés et certifiés en coaching systémique ORSC.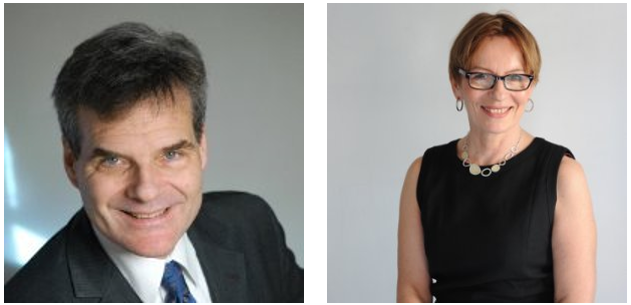 James DILLON: Consultant biculturel franco-américain et coach professionnel
Depuis plus de 30 ans en France, il construit des « formation-action » sur mesure pour développer le potentiel humain auprès de dirigeants et de managers opérationnels. Les enjeux de ses clients sont internationaux et marqués par des objectifs ambitieux.
Certifié en 2005 par Médiat-Coaching en coaching professionnel, il a complété sa formation par la certification MBTI, l'inventaire typologique de Myers-Briggs, les certifications Team Management Systems (TMS), Opportunity Orientation Profile (OOP) pour évaluer l'intelligence émotionnelle, Organizations Relations Systems Coaching (ORSC) et le Co-développement (Réseau Amaris). Plus récemment il s'est fait certifié pour Hogan Assessments, destiné au développement du leadership et il a obtenu la certification PCC (Professional Certified Coach) de l'International Coaching Federation.
Il est auteur du livre « Réussir le défi du changement en 7 étapes », éditeur A2CMédias.
Yolande DEMIRIAN se décrit comme étant une catalysatrice d'innovation responsable. Psychologue du travail., psychologue clinicienne D.E et consultante en organisation, Yolande est intervenu depuis 20 ans sur les questions liées la santé au travail et la prévention des risques psychosociaux. Elle a traduit en polonais le bestseller « Le harcèlement moral. La violence perverse au quotidien.» et a conçu un programme de formation dédiée à l'amélioration des conditions et des relations de travail en entreprise, tout en réalisant des audits.
Coach Co-active Professionnelle Certifiée par the Coaches Training Institute de San Francisco(CPCC) et par Fédération Internationale de Coaching(PCC), Yolande s'est récemment certifiée en DISC INSIGHTS et en Coaching Systémique des Organisations et des Relations ORSC. Formée en management participatif (The Art of Participatory Leadership – Aoh), Yolande accompagne des organisations qui ont choisi d'emprunter la voie de management innovant misant sur la responsabilité, l'autonomie et la confiance accordée aux collaborateurs. Elle est fondatrice du Teal for Teal, chapitre Paris (www.tealfortealparis.com).