Deconstructing Oppression: Moving from Ally to Co-Conspirator Workshop
Description
Far too often, the work of dismantling systems of oppression falls onto marginalized communities. What does it actually mean to be supportive? In this interactive workshop, we discuss the skills and tools that move us from standing with the community to taking purposeful action towards dismantling the structures that continue to foster all types of oppression.
We'll talk about moving from being an ally to becoming a co-conspirator and how we can work hand in hand with marginalized groups to build solidarity for change, action, and understanding. A co-conspirator is someone who recognizes the importance of anti-oppression work (for others and themselves). She/he/they own and leverage their privileges to take action to amplify the efforts of (not speak for) marginalized groups in disrupting inequity.
At the same time, we'll explore the inner work that we absolutely have to do as individuals so that we understand how our own power, privilege, and oppression shows up in this work.
Goals
To understand the difference between allyship vs. co-conspiratorship

To build familiarity with respectful language and vocabulary to describe oppression and marginalized communities

To deepen awareness about how our own privilege and power shows up in our work with marginalized communities

To share and strategize actions that we can take as co-conspirators on a personal, community, and institutional level towards dismantling systems of oppression
Who Should Attend?
This workshop is open to everyone (regardless of our identity) who wants to better understand how they can work with marginalized communities to impact change and dismantle systems of oppression. You'll walk away with 1) an awareness of what it really means to show up and advocate with marginalized groups; 2) a better understanding of when to step back and let others lead; and 3) an ability to move anti-oppression efforts forward in a more mindful and meaningful way.
Light refreshments will be provided; lunch is on your own.
Presenters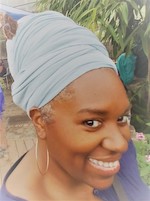 Fiona Oliphant's personal mission is to create a world which centers those living in the margins of our society by valuing their lived experiences, amplifying their voices and realigning current systems of power. She's
worked in the gender-based violence sector for almost two decades. Fiona served as the Director of Strategic Partnerships and Community Engagement for the DC Coalition to End Sexual Violence. She was also the Director for the Asian/Pacific Islander Domestic Violence Resource Project as well as Director of CONNECT's Legal Advocacy Program. Fiona firmly believes that our identities, ALL of our identities, are sources of strength, ingenuity and connection. Some of her most valued identities are: mother; spouse; first-generation Jamaican- American; avid reader and perpetual globe trotter. Fiona is also an unwavering optimist who believes that collectively we can end violence and oppression.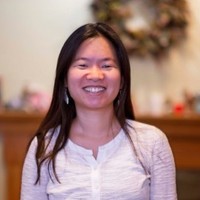 Jessica Ayden Li is a coach, consultant, trainer, mentor, and advocate. She is passionate about ending gender based violence, creating long-lasting social impact, and promoting immigrant rights. She has served as the Executive Director of two non-profit organizations: San Francisco SafeHouse (serving womxn survivors of sex trafficking) and the Asian/Pacific Islander Domestic Violence Resource Project (serving immigrant domestic violence and sexual assault survivors). Jessica has also worked at the LeaderSpring Center in Oakland, the United Nations Mission in Sudan, and at the International Rescue Committee. She is a proud, native New Yorker and spends her free time traveling around the world and hanging out with her rescue dog, Hansyn.