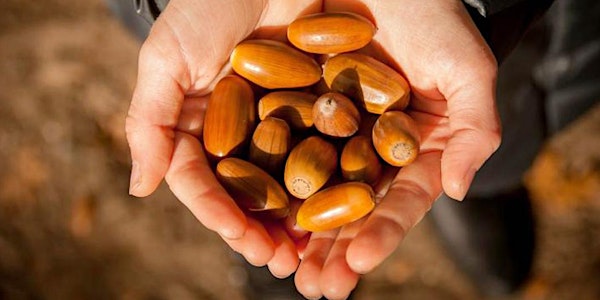 Decolonization 101: Native American Cultural Competency and Awareness
A Native Values-Based Training to Address Inequity at the Foundational Level
Date and time
Tuesday, June 20 · 11am - 2pm PDT
Refund Policy
Refunds up to 1 day before event
Eventbrite's fee is nonrefundable.
About this event
What do we mean by "Decolonization"?
What do we mean by Native Sovereignty?
Are there confusing stumbling blocks in navigating relationships within Native-non-native collaborations?
Do you need support in thinking about Native issues in your work?
Demystify the history and discover the resilience and strength of Native peoples.
Discover how you we can be part of the solution together.
Three-hour training will cover:
Knowing the People of the Land
Colonial History and Policy
Sovereignty and Native life
Stereotypes and Misconceptions
Unpacking Decolonization
Settler Privilege
Introduction to Allyship
Collaboration and Partnerships
We will engage with lecture, small group reflection, and discussion in this live, interactive workshop. Indigenous participants are welcome for free, and are invited to share their experiences if they wish.
CEU's available for professional development. Contact info@liveoaknative.com to sign up after you register on eventbrite.
http://liveoaknative.com for more info
Your Trainers:
Deana Dartt, PhD, Principle
Deana is Coastal Chumash and Mestiza, descending from the indigenous people of the Californias. Dartt is the Founding Director of Live Oak Consulting. Her life experience, and professional work has led her to her commitment to confront the incongruities between public understanding, representation and true acknowledgement of Native peoples, their cultures, histories and contemporary lives.
She earned her MA and PhD from the University of Oregon (go Ducks) and has held curatorial positions at the Burke Museum of Natural and Cultural History and the Portland Art Museum as well as teaching appointments at the University of Oregon, University of Washington, and Northwest Indian College. She recently completed a writing fellowship at the School for Advanced Research where she revised her book manuscript for publication titled: Subverting the Master Narrative: Museums, Power and Native Life in California. Deana serves on the board of the Native Coast Action Network.
Heron Brae , Associate Director of Programs for Environmental Stewardship and Allyship
At an essential level, Heron's work is to connect humans to each other and the land. She believes that decolonizing requires deep personal and community work as the foundation that will allow for the systemic changes needed. As part of the Live Oak team, she directs and teaches programs regarding allyship skills and decolonial land stewardship, and consults with clients in the environmental field.
Heron was born and raised in the southern Willamette Valley of Oregon. Her experience reckoning with her European heritage, and yearning to belong to the land, has led her through a personal process of facing systems of power and working to heal the ancestral trauma of leaving homelands, participating in colonization, and assimilation. Listening deeply and emotional empathy are key tools she brings to her work.
Heron holds a B.S. in Botany and Ecology from Evergreen State College. She spent 12 years with the Columbines School of Botanical Studies teaching field programs in botany, ecology, herbalism, ethical wildcrafting, Indigenous history and context of the land, and wild food tending. She has long had the goal of renewing human connection to the land through teaching direct reciprocity with wild plants, while connecting that to relationship-focused support for Indigenous-led projects and movements for decolonization.
About the organizer
We provide Native values-based training for individuals, on-profits, municipalities, and businesses, to address inequity at the foundational level.