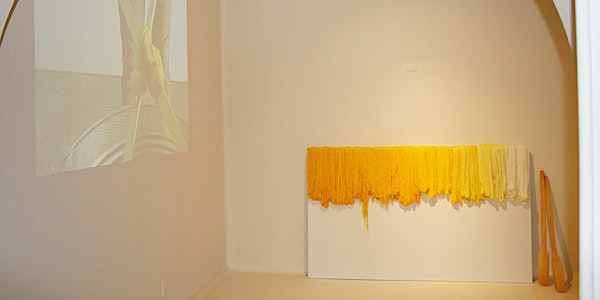 Decolonial Alliances Panel
Artists Panel featuring art historian Kency Cornejo and artists Benvenuto Chavajay, Sandra Monterroso, and Beatriz Cortez.
When and where
Location
Aidekman Arts Center 40 Talbot Avenue Medford, MA 02155
About this event
How do contemporary artists work both across and against borders to produce social and political change? This panel turns to artists, based in both the U.S. and Guatemala, to consider aesthetic strategies that work to dismantle imperialist histories and build decolonial alliances across time and space. Featuring art historian Kency Cornejo and artists Benvenuto Chavajay, Sandra Monterroso, and Beatriz Cortez, and moderated by Adriana Zavala, Associate Professor, History of Art and Architecture and Studies in Race, Colonialism, and Diaspora, Tufts University.
Organized in partnership with Indigenous Performance, a course in Tufts Theatre, Dance, and Performance Studies, taught by Lily Mengesha, Assistant Professor, Theatre, Dance, and Performance Studies and Studies in Race, Colonialism, and Diaspora, Tufts University. This talk will also be presented online in English with Spanish interpretation. Zoom Webinar link: https://tufts.zoom.us/webinar/register/WN_qWDYDAABSI-H6piGG5H6UA
Image: Sandra Monterroso, "Expoliada," 2011.
Benvenuto Chavajay's body of work includes sculpture, interventions into objects, installation, performance, and painting. Chavajay graduated from la Escuela de Artes Plásticas in Guatemala City, Guatemala, studied at the UNA Universidad Nacional de Costa Rica, and most recently graduated from ESPIRA/ESPORA Escuela Superior de Arte in Nicaragua. He has presented solo exhibitions in Spain, Guatemala, and Costa Rica and his work is in the collections of the Museum of Latin American Art in Long Beach, California and the Artist Pension Trust Collection and El Museo del Barrio in New York.
Kency Cornejo is Associate Professor of Latin American Art History at the University of New Mexico. Her teaching and research focus on the contemporary art of Central America and its diaspora, art activism in Latin America, and decolonizing methodologies in art. She is the daughter of Salvadoran immigrant parents and was raised in Compton, California.
Beatriz Cortez is an award-winning multidisciplinary artist based in Los Angeles. Her work explores simultaneity, life in different temporalities, and imaginaries of the future. She holds an MFA from the California Institute of the Arts and a PhD from Arizona State University. She teaches at California State University, Northridge.
In her work, Sandra Monterroso explores the dynamics of indigenous culture in the postcolonial era, gender issues, and other constructs of power across media including tapestry, painting, video, installation, and performance. She earned a BA in Graphic Design in 2001, followed by an MA in Design from Universidad Popular Autónoma del Estado in Puebla, Mexico. In 2020, Monterroso earned a PhD in Art Practice from the Academy of Arts in Vienna, Austria. She has represented Guatemala in more than twelve biennials, including the 56th Venice Bienale, the 12th Havana Biennial, and the Frestas Art Triennial in Brazil. Monterroso lives and works in Guatemala City.
Please note that event modalities are subject to change for the health and safety of our community. Guests will be required to follow Tufts University COVID guidelines that include showing proof of vaccination and wearing masks.