Description
CFOLC's Ask The Expert Webcast
Decoding Human Engagement
hosted by The CFO Leadership Council & Predicitive Index
Tuesday October 23, 2018
12:00PM - 1:00PM ET
Note: Dial In info will be sent in your registration confirmation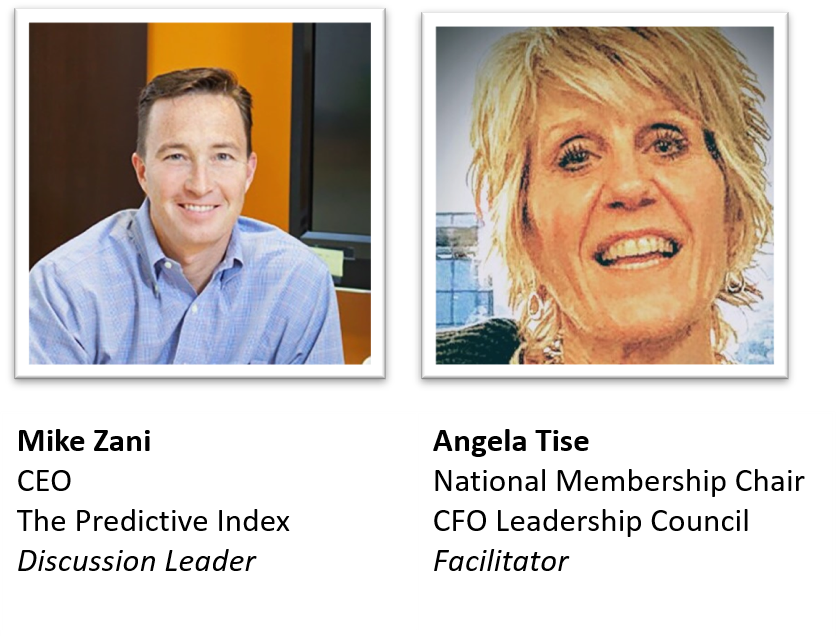 Discussion
In the human capital management (HCM) space employee engagement is everywhere. What is it exactly? We'll set the record straight and then examine what to do about it. Companies with highly engaged employees outperform others in terms of things that matter like net profits and shareholder value. Research also shows companies see increased productivity, higher sales, and lower turnover when their employees are engaged. Even with all the evidence linking employee engagement to so many positive business outcomes, according to SOURCE, only 55% of companies have a strategy in place to identify and fix employee engagement issues.
Join Mike Zani, President, Predictive Index for a one-hour webcast as he discusses "Decoding Employee Engagement".
The key takeaways will be:
How employee engagement leads to bottom line benefits

Understanding the 4 forces of employee disengagement

The importance of discretionary effort

How disengaged managers account for ~$80 billion in costs annually
Topic Questions
If you have specific questions in advance of the presentation, please send them to Angela Tise angela@cfolc.com for inclusion in the presentation.
We know this topic can generate hours of conversation and because we value your time and have only allocated one hour, we want to work as many of your questions as possible in to the initial discussion. Please note, we will leave time for Q&A at the end and we will also invite your questions and comments as the presentation is happening.
Registration
To register for this program, simply click on the green tickets button. All current CFO Leadership Council Premium and Online members can attend this event for free. (If you don't know your code, contact your chapter Marketing Director). Non-member senior financial executives who are CFOs, Vice Presidents of Finance, Directors of Finance and Controllers (or the like) are welcome to attend this program.

Please note The CFO Leadership Council reserves the right to decline any registration.
CPEs are not offered.
---
More Information
For more information about this program or The CFO Leadership Council, please contact Angela Tise, Northeast Regional Director at angela@cfolc.com.
---
About Our Speaker
Mike Zani, Predictive Index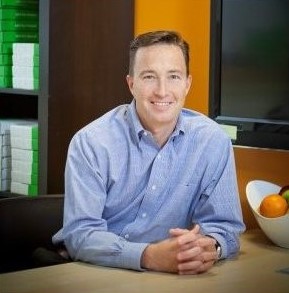 Based in the Greater Boston area, Mike provides overall strategic direction for the organization with emphasis on global growth and product development to drive outstanding client results. Prior to The Predictive Index, Mike served as CEO of ShapeUp, a social SaaS wellness platform, where he grew revenues by 600% in three years. Mike currently serves on the board of directors for ShapeUp. Previously, Mike served as President of LEDCO, a manufacturer of rugged computer peripherals, where he led its acquisition and its eventual sale to Havis-Shields, an industry leader in police radio consoles. It was at LEDCO where Mike, a customer of The Predictive Index, developed his passion for The Predictive Index's vital management tools. Mike is a co-founder and partner of Phoenix Strategy Investments, a private investment fund, which acquired The Predictive Index in 2014. He also worked as a strategic consultant at marketing firm Digitas. An avid sailor, Mike began his career in marketing and sales with Vanguard Sailboats and was a Coach for the 1996 US Olympic Sailing Team. He holds a BS from Brown University and an MBA from Harvard.