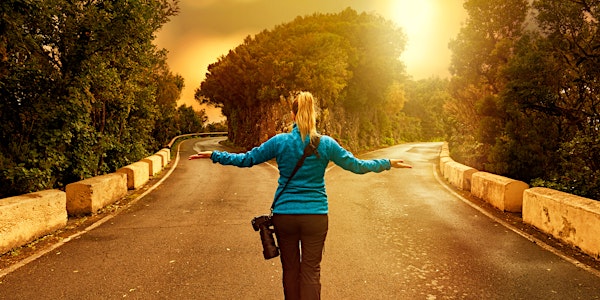 DECISIONS, DECISIONS, DECISIONS: Get Unstuck -Move forward with Confidence
Get Unstuck, Accelerate Your Results, and Love the Life You Live!
By RealityDreams Life Coaching
Date and time
Starts on Saturday, March 25 · 9am PDT
About this event
1 hour 30 minutes

Mobile eTicket
Decisions, Decisions, Decisions. . .
Get Unstuck, Accelerate Your Results, and Love the Life You Live!
Are you feeling stuck and afraid to move forward?
Has indecisiveness become your typical pattern or habit?
Feeling overwhelmed by life's routines and your goals and dreams went adrift?
If this is you, join me for this Vision Workshop!
You have so much more power and potential inside you than you realize.No matter how many times you've tried and failed…And no matter how defeated you may feelYou can change the flow of your life
Discover the proven, reliable, and repeatable tools that highly successful use to create the life they love.
You can get unstuck and accelerate your results with confidence, clarity, and purpose.
Learn how to create successful results. Not by working harder but by using a transformation system that leaves struggle and limitation in the rearview mirror.
If fear, doubt, and worry stop you from making decisions, come and learn how highly successful people make decisions.
In addition, learn:
3 ESSENTIAL KEYS: REIGNITE your goals and dreams. Confidently create the life you've always wanted.
THE PROVEN RESULTS FORMULA FOR CREATING SUCCESS. Use it year after year to produce the changes you yearn for and live your life with ease and flow.
THE #1 REASON MOST PEOPLE FAIL TO CREATE REAL CHANGE. Even when you are trying everything you know to do. Like working hard, setting goals, keeping a rigid schedule, waking up earlier, and meditating.
HOW TO CREATE A PLAN OF "INSPIRED ACTIONS" FOR FAST, CONSISTENT PROGRESS toward your dreams, free from hard work and procrastination, stress, or worry... so that you'll release the pressure of the daily grind and move forward with a plan that finally sticks.
Leave the workshop with your Vision and a Plan to help you realize your goals and dreams.
About Your Workshop Presenter:
Edna A Castillo is a bestselling author, certified transformational healing and wellness coach, speaker, and breast cancer thriver. She was certified by the Brave Thinking Institute. Her relationship with cancer and wellness aroused her desire to help women burdened by illness and stress and placing others first.
Edna has been studying transformational principles for more than 20 years and believes life speaks to us, and challenges, diagnoses, and circumstances materialize when we are not honoring ourselves. In those demanding moments, seeds of greatness are born to create richer, fuller lives. 
She is passionate about coaching women to find their greatness, regardless of where they are starting. She wrote her bestselling book Living Your Intuitive Genius: How to Tap Into Your Soul to Heal Your Body, Mind, and Spirit while facing cancer and managed the disease using the principles she now teaches. She loves empowering women to dare to create a healthy, joyful, balanced, and confident life they love.   
Edna received her undergraduate degree in Business at San Francisco State University. She had a successful career in financial services, and Human Resources questioned her life's purpose and followed her intuitive genius to discover her calling, life coaching. As the founder and CEO of RealityDreams® Life Coaching, she aims to inspire women to live into their power.
She knows that if it is possible for her, it is possible for you. She lives a bicultural experience, was born in Guatemala, and moved to San Francisco, CA, at age ten. She lives in the SF Bay Area with her husband, loves to cook for friends and family, walks and plays with her two dogs, and delights in quiet time in the redwoods near the coast, communing with nature and welcoming inspired ideas, dreams, and guidance.  
Attendees will be entered into a drawing and win a surprise gift - you must be present to win!