Decision Making: It IS What We Do

Tuesday, November 10, 2015 from 6:00 PM to 8:00 PM (EST)
Event Details
IIBA NYC Chapter Presents:
Kupe Kupersmith, President, B2T Training
Decision Making: It IS What We Do
Speaker Bio: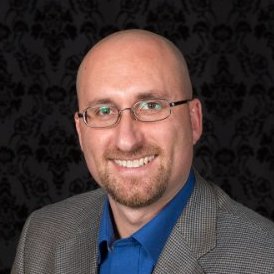 Kupe Kupersmith, President, B2T Training, possess over 15 years in software systems development.  He has served as the lead Business Analyst and Project Manager on projects in the energy, television, and sports management and marketing industries.  Additionally, he serves as a mentor for Business Analyst professionals.  Kupe is a Certified Business Analyst Professional (CBAP).  Kupe is the co-author of Business Analysis for Dummies and is a requested speaker.  Being a trained improvisation comedian, Kupe is sure to make you laugh while you're learning.  For a feel for Kupe's view on business analysis topics check out his blog on BA Times.  Kupe is a connector and has a goal in life to meet everyone!

Presentation Synopsis:
 We don't read the BABOK® all the time, but when we do, we focus on the Underlying Competency knowledge area. This area is somewhat hidden, but definitely needs to be found by all business analysis professionals. This knowledge area is defined as "providing a description of the behaviors, characteristics, knowledge and personal qualities that support the practice of business analysis." However, these Underlying Competencies don't support business analysis, this is what you do as a business analysis professional.
This webinar session will discuss the Underlying Competency of Decision Making. One of the main responsibilities of business analysis is to help others make better decisions, and to make decisions yourself. If decisions are not made during a project nothing can get accomplished. Making a decision, especially when there isn't consensus can be interesting to say the least. However, there are tools that can be used to help facilitate decision making – tools that will lead you and the team to the right decision. After this session, you will look at business analysis in a whole new light. We have decided you should join us!
Session Roadmap:
- The importance of Decision Making
- When you need to make decisions and the tools to help make them
- How you help others make decisions

Agenda:

6:00 - 6:10 PM - Registration, Pizza, Refreshments, Networking
6:10 - 6:15 PM - Welcome and Introductions
6:15 - 6:25 PM - Event Sponsor: TBD
6:25 - 7:25 PM - Webinar Presentation
7:25 - 7:55 PM - Questions and Answers
7:55 - 8:00 PM - Wrap-up



NEW! - Attend via webcast at our new Long Island Branch location - Pre-registration required
Training Room West 
University Support Services 
3500 Sunrise Highway, Building 300 
Great River, NY 11739 
Directions: Sunrise Highway to Exit 46 (Heckscher Park, Connetquot Avenue)
Follow Service Road east past Heckscher Parkway 
Go south on Connetquot Avenue 
Turn left into Sunrise Business Center 
Enter building at the North facing Entrance (facing Sunrise Highway) "The Law Office of Patrick F Adams, PC". Instructions will be posted on the door upon arrival and someone will escort you in. 
Questions about Long Island Branch? Please contact Kerren Willner:
kerren.willner@newyork.iiba.org or longislandbranch@newyork.iiba.org
We hope you can make it!

Cheers,
IIBA New York City Chapter

---
Become a Chapter Member for only $25/year and attend all our events for FREE! 
CHAPTER MEMBERSHIP INFORMATION
Note - you have to be an IIBA Member before you can sign up for Chapter Membership
Many thanks to our 2015 Chapter Sponsors: 
---
 Silver Sponsor
---
| | |
| --- | --- |
|        | Microsoft Corporation, incorporated in 1981, develops, manufactures, licenses and supports a range of software products for computing devices. The Company's software products include operating systems for servers, PCs and intelligent devices, server applications for distributed computing environments, information worker productivity applications, business solution applications, high-performance computing applications and software development tools. Microsoft understands the challenges faced by application development teams and continues to make investments to help organizations address these challenges. The Microsoft Visual Studio 2010 suite of solutions can drive value with all the stakeholders on your team, including business analysts, architects, testers, and executive management, allowing these roles to collaborate more effectively to deliver quality software on-time, on-scope, and on-budget. |
For more information, visit http://www.microsoft.com/visualstudio/en-us/. For free webinars and resources, check us http://www.almcatalyst.com/.
---
 Bronze Sponsor
As the leader in project solutions and professional talent resourcing for contract and permanent positions, Experis matches professionals to rewarding IT, Finance, and Engineering opportunities with industry-leading organizations – helping accelerate careers, while delivering better results for our clients. Experis is part of ManpowerGroup, the world leader in innovative workforce solutions. 

 
 Learn more at Experis.us
NYC Office details:
99 Park Ave, Suite 920
New York, NY 10016
---
  Bronze Sponsor
| | |
| --- | --- |
| | University Support Services, LLC provides general business support services to educational universities. The company was incorporated in 2005 and is based in Great River, New York. University Support Services, LLC operates as a subsidiary of St. George's University. |
 Bronze Sponsor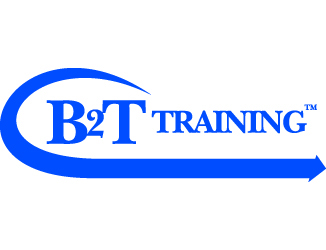 ---
Sponsorship Levels range from Platinum sponsorship to Event sponsorship. Sponsorship pricing/details are available upon request. For further questions, please contact info@newyork.iiba.org
---
CHAPTER INFORMATION:
For more information on this or other events visit: 
http://newyork.iiba.org/index.php/event/currentevents/eventlist

When & Where

Microsoft
11 Times Square
5th Floor, Radio City
New York, NY 10036


Tuesday, November 10, 2015 from 6:00 PM to 8:00 PM (EST)
Add to my calendar