Decision Day '20:What Will Happen & What Will it Mean? Hear from Experts!
HERE IS THE ZOOM LINK FOR TODAY'S PROGRAM https://us02web.zoom.us/j/82221993798
About this Event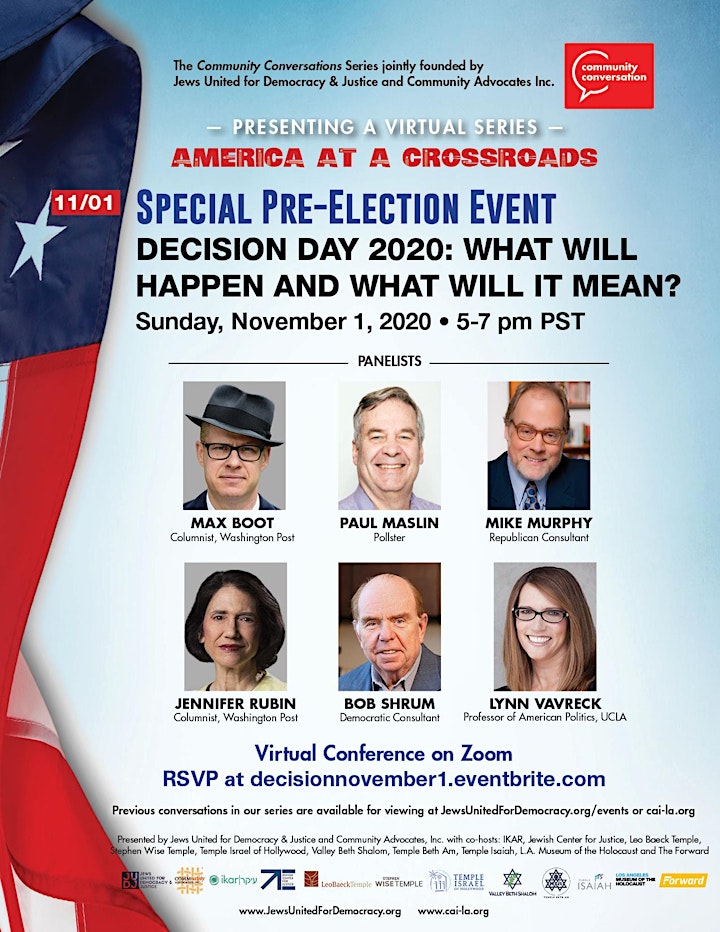 We have invited a rotating panel of highly acclaimed experts to help us understand the likely outcome of this historic and critically important presidential election. You won't want to miss this!!
Acclaimed columnists: Jennifer Rubin & Max Boot of the Washington Post
Veteran political consultants: Bob Shrum, Democratic & Mike Murphy, Republican
Political Pollster, Paul Maslin
Professor of American Politics, Lynn Vavreck