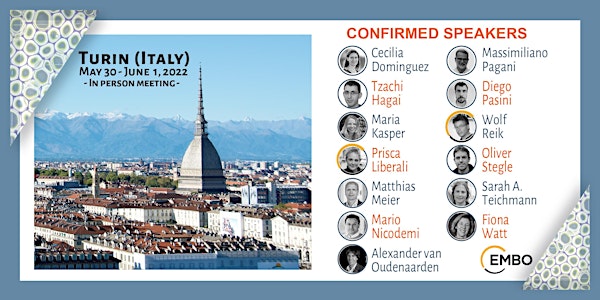 Deciphering Stem Cell Fate by Single Cell, Multiomic & Inference Approaches
Event Information
Location
Molecular Biotechnology Center
Via Nizza, 52
10126 Turin
Italy
IN PERSON MEETING Omic approaches to understand molecular regulation of cell differentiation
About this event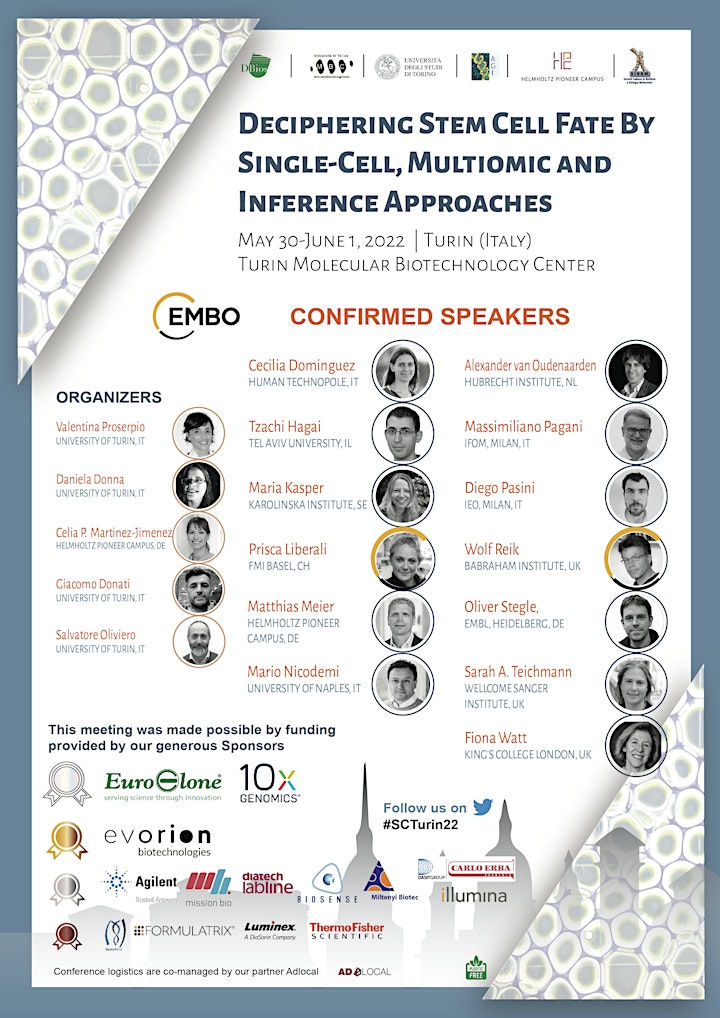 In recent years, new technologies and methods have emerged to analyse in unprecedented detail the genome and the transcriptome at single-cell resolution. Single-cell omics approaches are revolutionising a wide-range of research areas. By enabling the profiling of genetic, epigenetic, spatial, and lineage information at the single-cell level, these techniques are being widely applied tocell-to-cell communication, stem cell differentiation, cancer, neuroscience, immunity and tissue development studies, as well as to therapeutic screenings.
This meeting brings together international expertise in stem cell biology, development and epigenetics, together with quantitative analyses based on mathematical, physical and computational approaches to dissect the cellular and molecular aspects underlying complex biological mechanisms.
The aim of this meeting is to promote scientific networking for multidisciplinary approaches. Large number of talks will be selected from abstracts, to favour the collaborations between early career and senior scientists. The meeting is committed to promote gender equality in the speakers and organizers composition.
Organizers
Valentina Proserpio, University of Turin, Turin, Italy
Daniela Donna, University of Turin, Turin, Italy
Celia P. Martinez-Jimenez, Helmholtz Pioneer Campus, Munich, Germany
Giacomo Donati, University of Turin, Turin, Italy
Salvatore Oliviero, University of Turin, Turin, Italy
CONFERENCE PRELIMINARY PROGRAM
Monday, May 30
Arrival, registration
Sarah Teichmann, Wellcome Trust Genome Campus, Cambridge, UK
Matthias Meier, Helmhotz Pioneer Campus, Munich, Germany
Diego Pasini, Istituto Europeo di Oncologia -IEO, Milan, Italy
Mario Nicodemi, University of Naples, Italy and MDC, Berlin, Germany
Speaker to be announced
Poster session 1
Short Talk(s) chosen from Abstracts
Tuesday, May 31
Wolf Reik, EMBO LECTURE, Babraham Institute and Wellcome Trust Sanger Institute, Cambridge, UK
Massimiliano Pagani, IFOM - The FIRC Institute of Molecular Oncology, Milan, Italy
Prisca Liberali, EMBO Young Investigator Lecture, Friedrich Miescher Institute for Biomedical Research, Basel, Switzerland
Alexander van Oudenaarden, Oncode Institute, Hubrecht Institute–KNAW and University Medical Center, Utrecht, the Netherlands
Short Talk(s) chosen from Abstracts
Poster session 2
evorion Workshop Dr. Abhiyan Viplav, evorion biotechnologies
Wednesday, June 1
Cecilia Dominguez Conde, Human Technopole, Italy
Tzachi Hagai, Tel Aviv University, Tel Aviv, Israel
Maria Kasper, Karolinska Institutet, Huddinge, Sweden
Oliver Stegle, EMBL, Heidelberg, Germany
Fiona Watt, Centre for Stem Cells & Regenerative Medicine, King's College London, London, UK
Short Talk(s) chosen from Abstracts
CONTACTS
For assistance, please contact the organizers:
organizers2022turin@gmail.com
WORKSHOP
See single-cell Functional Phenomics workflow to analyze cellular phenotype, secretome and multi-omics data
Speaker: Dr. Abhiyan Viplav, evorion biotechnologies
Time & Date: May 31 (18:00 -19:00), Mendel Seminar Room at MBC building
Register here: https://evorion.de/conference-registration/
Learn more about Funtional Phenomics here: https://evorion.de/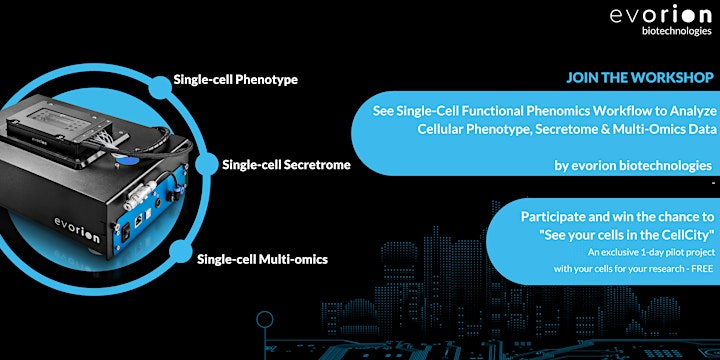 LOCATION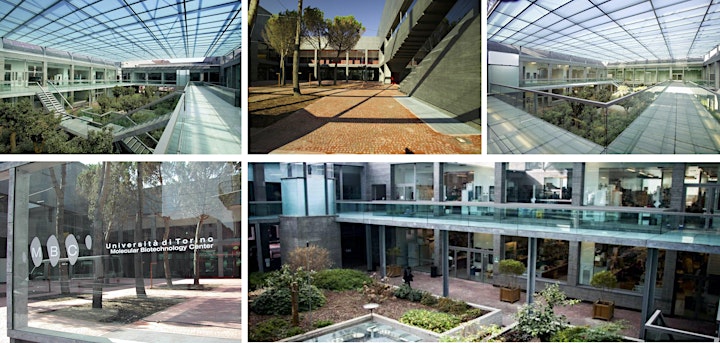 The MBC Molecular Biotechnology Center is located in a very strategic position in Turin, just 2 stops away from the Turin train station "Porta Nuova" and 50 meters from the Underground stop 'Nizza'. MBC offers several conference rooms and a big atrium for networking moments.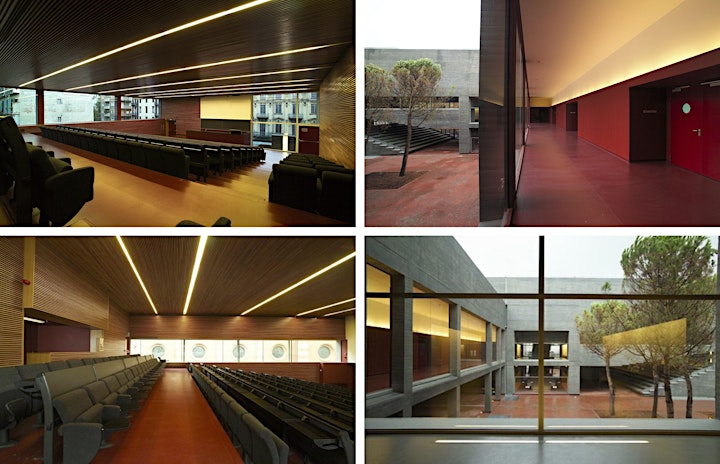 Getting to Turin
Turin is a nationally and internationally important railway junction and high-speed trains connect it to Europe and to the rest of Italy (Frecciarossa and Italo within Italy and TGV from France) that ensure fast connection times. The main railway stations are: Porta Nuova (15 minutes walking or 2 underground stops from the meeting venue) and Porta Susa (5 underground stops away).
Please check the websites indicated below for more information and ticket reservations.
https://www.trenitalia.com/en.html
If you need to fly to get to the meeting, we recommend one of the following three airports, one in Turin and the other two in Milan.
Turin Airport (Aeroporto di Torino-Caselle, TRN)
Turin has its own international airport, both known as Torino Caselle or Torino Sandro Pertini (TRN), located 16 kilometers northwest of the city centre that is well connected to the city centre both by bus and train, as well as by taxi.
For additional information, visit the airport website.
From the airport, a taxi into town will take around 30 minutes and cost around € 40. We recommend confirming the (approximate) cost with the driver before getting in the taxi. There is also a shuttle link from the airport to the town centre that leaves every 15 minutes, costs € 7/8, and takes around 35 minutes to arrive at Porta Nuova railway station. The bus company is 'Sadem', and more information is available through their website
A third option is to take a train from the airport to Torino Dora station (about 27 minutes). From there, bus number 52 takes you to Porta Nuova (about 26 minutes). Upon arrival, to get to the meeting venue, check the the information below on "getting to MBC".
Milan Malpensa Airport (MXP)
Milan Malpensa Airport (MXP) is the largest international airport in the Milan metropolitan area and offers daily international and intercontinental flights. For additional information, visit the airport website. Although it is located about 140 km away, there are easy links into Turin.
The bus company 'Sadem' runs a shuttle service from Milan Malpensa Airport to Turin (one-way ticket, € 18; more information is available through their website). It takes about 2 hours to arrive at Porta Nuova railway station. Upon arrival, to get to the meeting venue, check the the information below on "getting to MBC".
Milano Linate Airport (LIN)
Milan Linate Airport (LIN) is Milan's the closest to the city centre, only 7 km to the east of the city. It offers daily flights to a wide variety of airports within Europe.
If you fly into Linate, the best way to get to the venue is to catch a bus to Milan Central Station (Stazione Centrale) and, from there, take a train to Turin (Porta Nuova). There are different, regular bus services between Linate Airport and Milan Central Station, and the trip takes about 25 min. For additional information, visit the airport website.
Trains run between Turin and Milan every hour and the journey time is about 1 h and 30 min. For exact timetables, prices and reservations, please see the links provided in the By Train section above. Upon arrival, to get to the meeting venue, check the the information below on "getting to MBC".
Bergamo Orio al Serio Airport (BGY)
Orio al Serio airport is a bit further away from Turin, but it is where most of the flights from Europe land, so it's worth mentioning. You can then reach Turin by a direct bus (Flixbus) or by a bus towards Bergamo (or towards Milano centrale) and a train to Turin Porta Nuova. All these options require ~3 hours.
Getting to MBC (Via Nizza, 52)
From either Porta Nuova or Porta Susa railway stations you can take the underground (direction Bengasi) and get off at Nizza. From there, walk in the same direction along Via Nizza for about 50 meters and you will find the Molecular Biotechnology Center (MBC) on your right, at number 52. In total, the travelling time is 10 minutes.
For the underground, you will need a 'Ticket City 100': it costs € 1.70 and is valid for 100 minutes from the initial validation.
If you prefer to walk all the way, it takes about 25 minutes from Porta Nuova railway station, along Via Nizza, to the MBC.
ACCOMODATION
Here you will find a map and a list of our partner hotels (where special room rates are available) ". The list will be regularly updated. When registering you'll receive a promotional code. Reserve your room by contacting the hotels directly.
ABSTRACT GUIDELINES
If you woud like to be selected for a short talk, please submit your abstract to the organizers. A dedicated commitee will select the best abstract. Deadline for abstract submission is 10th of April. If selected, you'll be notified by mail by the end of April.
The abstract text should be roughly 2000 characters and must be sent by mail to the organizers @
organizers2022turin@gmail.com
Subject: "Abstract_Submission_YourSurname"
POSTER GUIDELINES
You will be asked during the check out whether you would like to bring a poster. If so, please select this option during the checkout.
If you would like to travel w/o your poster, we can also print it for you here and you can collect it on site at the registration desk (you can buy this separately).
Maximum size 100 X 70 cm (Oversized posters cannot be accommodated).
Poster Board and push pins/adhesive will be provided at the meeting.
APPLY FOR A FELLOWSHIP
Organisers will award few fee waivers to applicants from lower income economies. Please email organizers with your cv and an abstract to:
organizers2022turin@gmail.com
SUSTAINABILITY
As scientists, we must pay attention to the sustainability of our meeting. Our motto is "Act locally, think globally". Food will be provided by local food vendors, no disposable plastic will be used for the catering to reduce the carbon footprint.
OTHER
If you are coming with partner/family/friends, here you can find a list of activities you can enjoy in the city and nearby the meeting location
http://www.turinitalyguide.com
https://www.patatofriendly.com
SPONSORS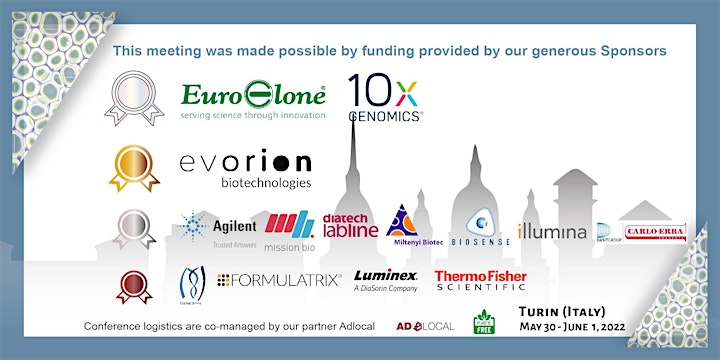 Conference logistics are co-managed by our partner Adlocal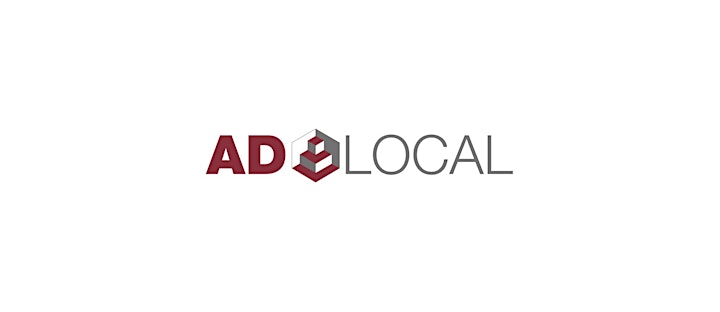 Date and time
Location
Molecular Biotechnology Center
Via Nizza, 52
10126 Turin
Italy
Refund policy