Live interactive webinar that will cover First Responder Mental Health and Wellness.
About this Event
This will be a live interactive webinar presentation. If you are unable to attend the live webinar, you will be able to view the recorded webinar for up to three days after, but you must be registered to view the recorded version.
About this Event:
Presented by 1st Responder Conferences. Sponsored by Verdant Health Commission
Presentation Title: Decide to Thrive: A Culture of Wellness Starts with You!
Description of the Presentation: This presentation is designed to help participants recognize that organizational resilience starts with a commitment to individual wellness. The overall message of "Build A Culture Not Just A Program" is supported by four driving themes: culture drives the bus, think left of bang, win by design, and everyone is a peer. This program has been scaled to fit everything from an executive briefing to a 60-minute presentation. It has also been fielded to groups of specific and mixed public safety disciplines as well as to chaplains, clinicians, health care workers and hospital staff, emergency managers and military personnel holding various levels of professional experience.
Target Audience:This Public Presentation is open to anyone with an interest in the subject matter. This webinar is particularly aimed for all 1st Responders and their families, Police, Fire, EMS, Dispatchers, Military/Veterans, Corrections, Coroners, Chaplains, Retired 1st Responders, Professional Staff, Clinicians and Health Professionals and those who work in helping professions who work with others.
About the Speaker: Marc is an active law enforcement commander in Maryland with more than 26 years of experience to include over 13 years serving in various peer support/Critical Incident Stress Management roles at the local, state, and regional level. During his tenure, he has placed a special emphasis on advocating for resilience centric management and leadership primarily within the public safety and public service arenas. This has led to the development and fielding of his "Decide to Thrive" program designed to assist individuals and organizations in creating a culture of resilience. He has been fortunate to serve as a presenter, trainer, and consultant for various clients and organizations. This includes continued support of such organizations as the International Critical Incident Stress Foundation, the Mental Health Association of Maryland, the Maryland Mid-shore Crisis Intervention Team, the Maryland Institute for Emergency Medical Services Systems, the Maryland Police and Correctional Training Commissions, and the Office of Inspector General, US Department of Health and Human Services. Marc is a US Army Veteran, holds an undergraduate degree in Psychology and graduate degree in Management.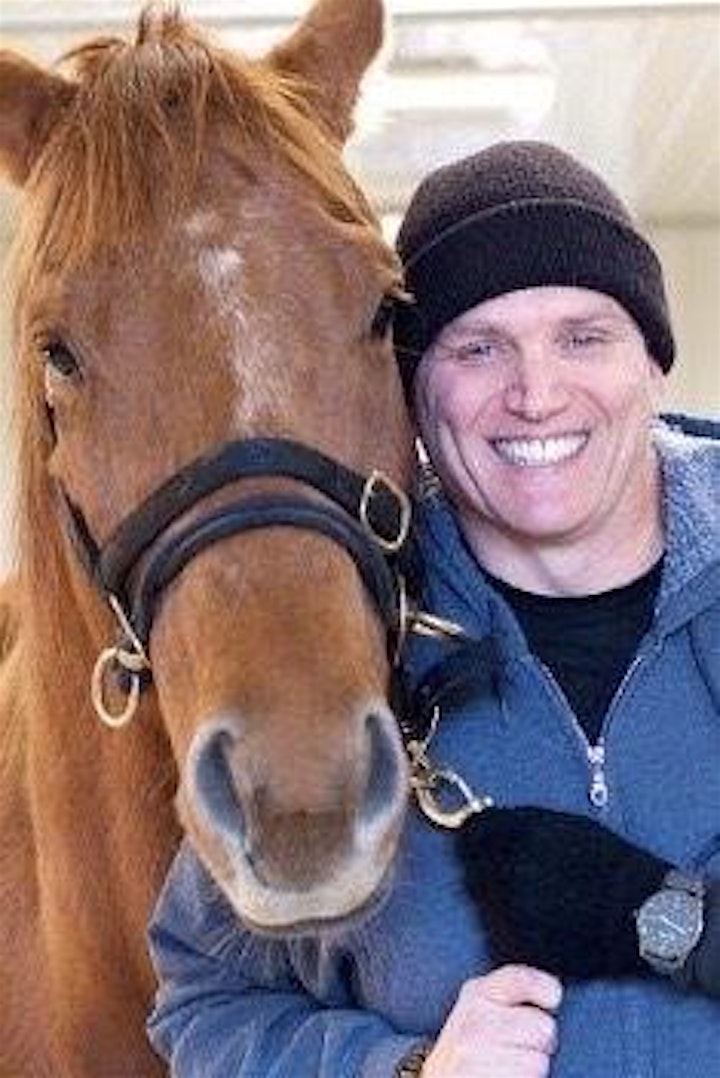 Additional Information:
All of our online 'live-presentation' events are delivered via Zoom. You will be provided with further details after you register. (It is recommended to have a free Zoom and Eventbrite account)
*Please note: Registration ends as soon as the webinar starts. Registrations are limited for this event.
Certificate of attendance available upon request for anyone who would like to self-submit training hours.
Warning! Some of the material presented at our webinars and conferences may cause emotional triggers. If you are in need of additional resources please contact us. These webinars are not intended to provide counseling services, whether medical, psychological or of any other kind, nor to diagnose, prevent, cure or treat any disease, disorder or injury. These webinars are certainly not intended to replace the advice of a physician. If you need expert advice, please consult a competent professional. These webinars are only intended for "educational" use and they should only be used as a guide.
Webinar Resource Partner/Sponsor: Verdant Health Commission
The Verdant Health Commission funds a wide range of programs that empower people in South Snohomish County to make healthy decisions and get the care they need to stay well.
For nearly half a century, we served the health needs of our community by managing the local community hospital. We are now focused on investing in innovative programs that will make a lasting impact on the health and well-being of South Snohomish County residents, with many free or low-cost education and prevention classes taking place at the Verdant Community Wellness Center in Lynnwood.
Our Mission: To improve the health and well-being of our whole community.
Our Vision: To be a sustaining public resource improving the health and well-being of South Snohomish County, collaboratively and creatively working to meet the needs of our whole community.
For more information please visit https://verdanthealth.org/about-us/