Join us for a night filled with great food, music, and even better company right in the heart of the Historic Square in Laurens.
About this Event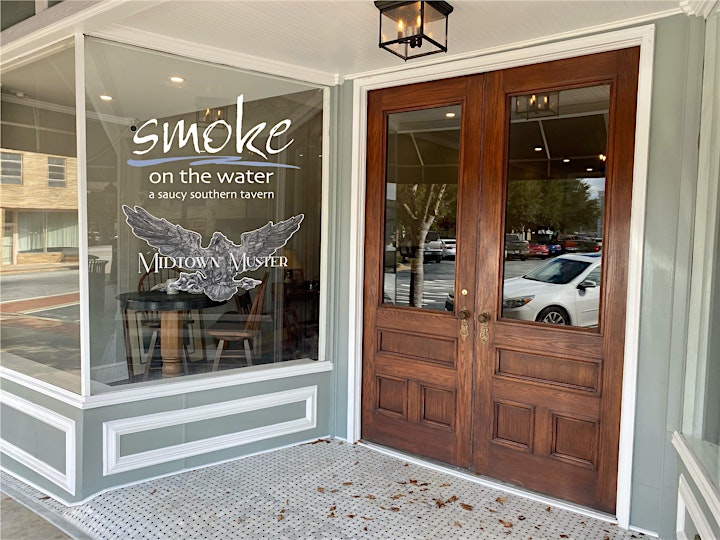 Midtown Muster at the Midtown Building is excited to announce its FIRST private event - a pop-up restaurant featuring a pre-selected menu from Smoke on the Water in Downtown Greenville.
Each guest will have full access to the following menu:
Pulled Pork
Beef Brisket
Loaded Potato Cake
Green Beans with Red Peppers
Squash Casserole
Cornbread
Brioche Rolls
Jack Daniel's Chocolate Pecan Pie
While dining, sit back and enjoy the musical entertainment of upstate musicians Mark Adams and Steve Cron.
Doors open at 6:15 PM with dinner starting at 6:30 PM. You don't want to miss this. Hope to see you there!
**Adults 21+ only. Complimentary wine will be available**
Can't make it for the seated dinner? Just not ready to be in a crowd during COVID? We have you covered!
Pre-ordered meals are available for purchase to be picked up the night of the event right outside the building. This is a perfect option for those wanting to enjoy their meal from the comfort of their own home.
Each pre-ordered meal will come with:
Pulled Pork
Beef Brisket
Loaded Potato Cake
Green Beans with Red Peppers
Cornbread
Brioche Rolls
Jack Daniel's Chocolate Pecan Pie
(Please note: No meals will be available for purchase the night of the event - No exceptions. All pre-ordered meals must be ordered ahead of time. Price is per meal)