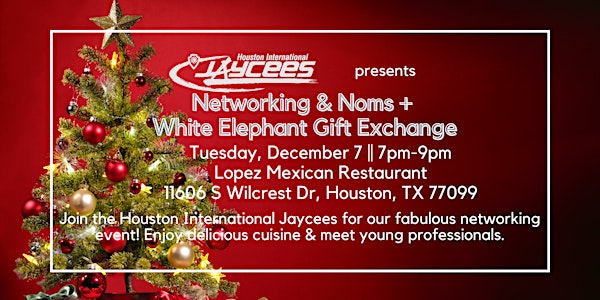 December Networking & Noms + White Elephant Party
Let's start this Holiday season fills with joy, laughter and good food through networking with addition of White Elephant Gift Exchange!
When and where
Location
Lopez Mexican Restaurant 11606 South Wilcrest Drive Houston, TX 77099
About this event
Ready for a great night of meeting great people while trying one of the newest and hottest spot for some of the best food on this side of Houston!! We are heading out to Lopez's Mexican Restaurant on Tuesday Dec. 7th for our monthly Networking & Noms where we meet and catch up with new and old friends!!
Come for some good networking with our members and also see what events we have in store for the month! It's a great chance to meet new people and make new friends who want to create positive change. Reserve your spot fast for this awesome event!!
DATE: Tuesday December 7th
TIME: 7-9:30 PM
LOCATION: Lopez's Mexican Restaurant at 11606 S Wilcrest Dr, Houston, TX 77099
There is plenty of parking in the parking lot. Ask the host for Nicole Jones to see where to be seated!
If you have any questions, please feel to reach out to Nicole Jones at jcihoustonintl@gmail.com.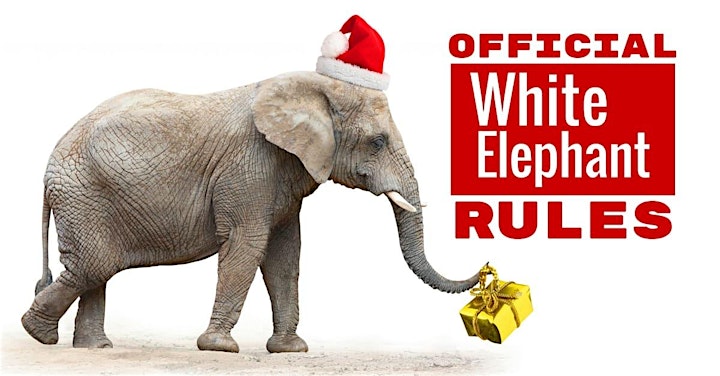 Come and have fun at the first in-person social event. Get a great surprise with this holiday party tradition!
White Elephant Gift Exchange Rules:
1. To participate in the game, the gift must be at least $20 in value
2. Read up on the rules below
3. Have fun and see what gift you can keep or steal!!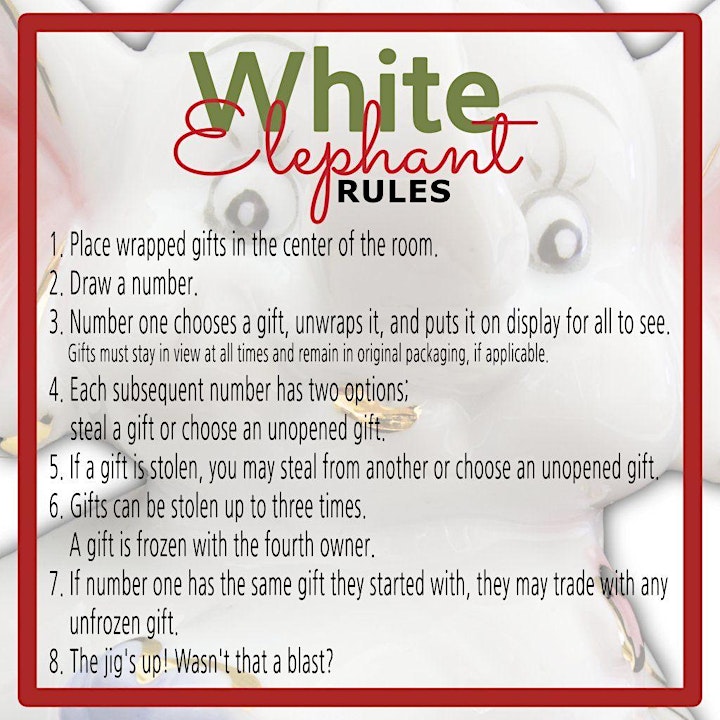 We will be following the current CDC's guidelines for COVID-19. All participants are required to show proof of COVID vaccination card or a photo of that required will not be required to wear masks. All others will be required to wear masks. Masks are highly recommended for those who proof of COVID vaccination. A COVID-19 Self-Health Check Survey will be sent out prior to the event.
The Houston International Jaycees are an award winning young professional organization that develops leadership through service to humanity. This organization won the 2020 Outstanding Chapter from the JCI USA and many more awards in 2020! Houston International Jaycee's goal is to help young professionals between the ages of 18 and 40 develop personal and leadership skills and give them the tools to build the bridges of success for themselves in the areas of business development, management skills, individual training, community service, and international connections.