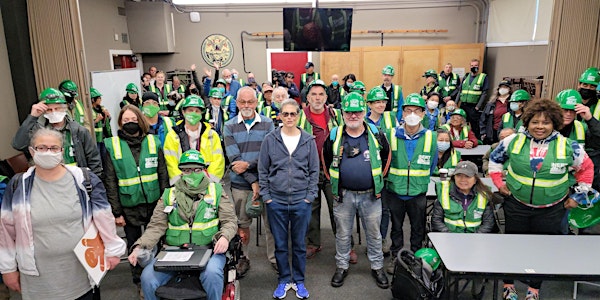 December NERT Office Hours
NERT DAY@DOT training day in a virtual setting! Join us for NERT Office hours at 8 am with NERT Advisory Board Chairperson Gary Pegueros.
About this event
NERT Office Hours with Gary Pegueros (8 am)
What questions do you have about NERT? What suggestions or ideas do you have for trainings or helping to grow the program? Are you currently a neighborhood Coordinator with questions or challenges? Are you in a neighborhood with no Coordinator -- and curious about the role and what it requires?
Bring your comments and questions to this virtual meeting!
Who: All NERTs!
When: Saturday 12/17/22 at 8 am
Where: Zoom online meeting. Registrants will receive an email with the link to the training on 12/16 or before.