December Meeting: Establishing a Global Intellectual Property Portfolio

Monday, December 1, 2014 from 7:30 AM to 10:00 AM (EST)
Event Details
New England Healthcare Executive Meeting
December 1, 2014, 7:30AM to 10:00AM
Establishing a Global Intellectual Property Portfolio
LOCATION: McLane Law, 300 Trade Center Suite 7600, Woburn, MA
Directions and parking information: https://goo.gl/maps/8MEcW  
Our meeting will focus on how to plan and implement a global Intellectual Property portfolio for medical devices or pharmaceutical with a view to maximizing investor value and exit.  We will focus on what to patent when and where to file patent applications, mechanisms for speeding up or delaying patent prosecution and issuance, as well as ways to control costs and patent expenses.  We will also examine when and how to perform freedom-to-operate analysis as well as how to select trademarks and seek global trademark protection.  Our panel will include patent and trademark attorneys with experience managing global IP portfolios, a technology transfer expert with experience starting and managing medical technology companies, and an in house attorney with experience representing both biotech start-ups and big pharma companies in technology exchange and buyouts. 
Subjects addressed will include:
How to identify your key IP
Strategies for protecting your markets

Covering improvements

Recent changes in patent eligible subject matter

Use of trade secrets vs. patents
When and where to file patent applications and trademark registrations
How to budget and defer costs

International filing procedures

Mechanisms to speed up prosecution

How to select which countries to file in
When and how to do Freedom To Operate analysis
When and how to analyze 3

rd

party patents

When to secure an opinion

What to do about blocking patents

How to manage costs
How to enhance the value of your company through IP
Use of agreements (NDAs, non-competes)

Use of assignments

Exit strategy

Due diligence
Program Moderator:
Lin J. Hymel, Ph.D., McLane, Graf, Raulerson and Middleton
Panel Participants: 
John F. Cohan, McLane, Graf, Raulerson and Middleton 
Niels Jakob Paulsen, CEO, VALUA ApS
Eugene Kim, Corporate Counsel – Patents at Pfizer
Rebecca Menapace, Associate Provost for Innovation and Executive Director, Technology Licensing at Brandeis University
Mark A. Wright, McLane, Graf, Raulerson and Middleton
Panelist Biographies: 
John F. Cohan, McLane, Graf, Raulerson and Middleton
John represents financing sources and developers in connection with evolving renewable energy and clean tech projects. He also handles multi-million dollar mergers, acquisitions and divestitures as well as corporate loan, venture capital financing and private equity transactions. John represents and advises financing sources and various corporate entities with regard to their specific corporate transactional needs and on a general corporate counsel level. He represents and advises early stage companies, technology entrepreneurs and owners of established businesses on succession planning, general corporate compliance and in connection with their contracting, technology licensing, business planning, and intellectual property matters. John received his B.S.E.E. from Syracuse University (1986), J.D. from New England School of Law, magna cum laude, (1996) and is licensed to practice law in Massachusetts. John is an Adjunct Professor at both Boston University School of Law and New England School of Law, teaching upper level Transactional Contract Drafting.  http://www.mclane.com
Lin J. Hymel, Ph.D., J.D.,  McLane, Graf, Raulerson and Middleton
Lin Hymel is Of Counsel with the firm and specializes in patent prosecution, client counseling, and patent reexamination pertaining to biotechnology, pharmaceuticals, chemistry, materials science, and medical devices. He has experience with a broad range of technologies, including proteins and nucleic acids used for therapy and diagnosis, specialized forms of microscopy, cardiovascular devices, cell culture, cancer genetics, vaccines, small molecule and polymer chemistry, textiles, catalysts, fuel cells, nanomaterials, and semiconductor materials.
Before joining McLane, Dr. Hymel worked as a patent attorney for a large general practice law firm in Boston, an intellectual property law firm in Washington, D.C., and a major biotechnology company.
Dr. Hymel began his career as an academic scientist. He performed research and published in the areas of biochemistry, biophysics, pharmacology, and physiology, with emphasis on membrane transport systems and receptors, particularly as related to muscle physiology. http://www.mclane.com
Niels Jakob Paulsen, CEO, VALUA ApS
Jakob Poulsen is a European Patent Attorney and European Trade Mark & Design Attorney. Jakob founded the patent bureau VALUA ApS in Copenhagen, Denmark, in 2009. Jakob began his career in the field of patents in 1998 and carries experience from private practice as well as medium sized pharmaceutical companies, including both the generic and the originator industry. His experience comprises patent infringement litigation, legal opinions, due diligence and general patent work, such as drafting patent applications, as well as prosecution and opposition work.
Jakob has in particular experience within Life Science (pharmaceuticals, chemistry and biotechnology), Greentech and Nanotech, and has worked with different process technologies and devices, as well as software related inventions.
The educational background of Jakob comprises: Ph.D. Solid State Chemistry, Kyoto University, Japan; M.Sc. Physics-Chemistry and B.A. Japanese, Aarhus University, Denmark; and B. Com, Marketing.
http://www.nielsjakobpoulsen.dk/
Eugene Kim, J.D., Corporate Counsel – Patents at Pfizer
Rebecca Menapace, Associate Provost for Innovation and Executive Director, Technology Licensing, Brandeis University 
Rebecca Menapace, MBA, CLP is the Associate Provost for Innovation and the Executive Director of the Office of Technology Licensing at Brandeis University.  She is responsible for advancing the university's academic mission of research excellence by pursuing strategic industry partnerships in a highly competitive business and academic environment.  She actively supports science faculty, undergraduates, graduate students and post-doctoral fellows in commercializing their discoveries for the public benefit, and will provide leadership and management of all of Brandeis's intellectual property through the Office of Technology Licensing.
Prior to Brandeis, Rebecca spent 12 years with Partners Healthcare as the Director of Research Ventures and Licensing, leading all intellectual property, licensing and start-up development for Massachusetts General Hospital in Boston. She has also worked in corporate development, product management, applications engineering and research for a number of Boston-area biotechnology companies.
Rebecca is a registered Patent Agent with the USPTO and is named inventor on two US patents. She earned her MBA from Northeastern University High Tech MBA Program and BS in Biology/Chemistry from SUNY Oswego.
Mark A. Wright, J.D., McLane, Graf, Raulerson and Middleton
Mark is a Director and Chair of the firm's Intellectual Property Practice Group. Mark focuses his practice on counseling clients and assisting them in protecting their intellectual property rights in the United States and foreign countries. His experience spans a wide range of intellectual property areas, including domestic and international trademarks, development agreements and licensing of software, trade secrets, domain name disputes and other Internet-related issues, copyrights, confidentiality agreements and litigation related to intellectual property rights. Mark is recognized as a leading intellectual property attorney with an extensive practice representing regional, national and international businesses, with a particular focus in trademark matters.Mark received his Masters of Intellectual Property from the University of New Hampshire School of Law (formerly Franklin Pierce Law Center), J.D. cum laude from Michigan State University, Detroit College of Law and B.S. from the University of New Hampshire, Whittemore School of Business and Economics. http://www.mclane.com
Sponsorship kindly provided by:
Platinum Sponsor: CMC Consulting - Global M&A Specialists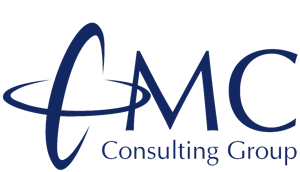 Silver: Bridgemedica - Your partner for product development

Location: McLane Law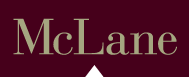 Attendee List
Sort by:

Date

|

First Name

|

Last Name
When & Where

McLane Law
300 Trade Center Suite 7600
Woburn, MA 01801


Monday, December 1, 2014 from 7:30 AM to 10:00 AM (EST)
Add to my calendar