December LAPPG Meeting - HDR, LaCie & 8th Annual Food Drive

Wednesday, December 12, 2018 from 7:00 PM to 10:00 PM (PST)
Event Details
Join LAPPG for our last meeting of the year where we think about those in need in our community at our 8th Annual Food Drive.  Plus, we'll have some holiday treats and the following valuable presentations to send off the year with good cheer! 
 
BEYOND BETTER PIXELS: HOW HDR EFFECTS STORYTELLING
As HDR material shows up with greater and greater regularity, there is a need to study the holistic  influence of HDR and wide-color-gamut on storytelling. As a colorist on three first season HDR shows, Rory Gordon has studied the effects of putting brighter and better pixels in the more meaningful context of an entire project. Using this information can help transform these larger color volumes from yet another delivery spec, to a narrative tool. This presentation will use data collected from over 35 episodes of HDR content to break down these psychophysical, perceptual, and emotional impacts.
Rory Gordon is a senior colorist at ArsenalFX Color with a life-long passion for both the science and art of image capture. That passion has taken her from makeshift basement darkrooms in her home state of Oklahoma, to the Munsell color laboratory at Rochester Institute of Technology in Rochester, NY, where she earned a BFA in film production, to Hollywood, where she has worked steadily for the last eight years. Gordon has been involved with many shows working on the cutting edge of technology, including pushing the limits of dynamic range with HDR, 4K workflow, and a never ending drive to make all cameras match, flow, and work in service to storytelling.
STREAMLINING YOUR WORKFLOW WITH LACIE

Seagate Technology's Mark Anderson will discuss ways you can streamline your workflow, from capture to delivery, by making smart choices about your storage systems.  And, along the way, he'll demonstrate the LaCie's latest and greatest products.
8TH ANNUAL LAPPG FOOD DRIVE
It's that time of year again where we think about those in the community who may need a little extra helping hand.


Please bring non-perishable food items to our meeting and help us fight hunger! All donations will benefit the Westside Food Bank.
**For each item you bring up to the first 10 you will receive a ticket for our very popular monthly giveaway. You are of course welcome to bring as much as you are able to!
***As always there will be plenty of time to network, enjoy some coffee and participate in our great giveaway which includes thousands of dollars of amazing prizes from our generous partners!

$5.00 cash kindly requested at the door will include 1 giveaway ticket.
Location:

Roth Hall
1714 21st Street

Santa Monica, CA 90404
Click for a map here. 
***Street parking is available as well as a Crossroads parking lot on 22nd Street. Please click here for a parking map. 

---
TAKE TWO MINUTES TO HELP MAKE SURE LAPPG ROCKS FOR YOU IN THE NEW YEAR!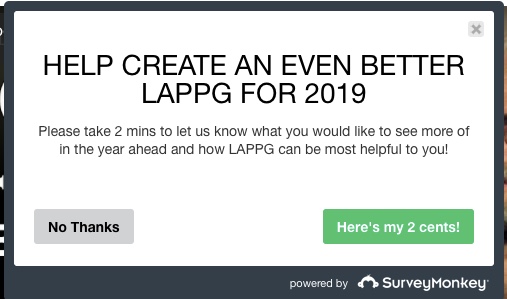 Thank you to all our awesome members for sharing your thoughts about #LAPPG programming for 2019 in our recently launched survey. If you haven't had a chance to participate, here's the link to the survey - it's only 6 questions, 2 mins to complete and will offer us incredibly helpful information as we craft the upcoming year to meet our members' interests and needs. Thank you for your help!

https://www.surveymonkey.com/r/6PRNGMG
---
INTRODUCING SHUTTERSTOCK SELECT

Premium Footage Filmed by Industry Experts - Offering a diverse collection of over 10,000 premium 4K video clips filmed using cinema-grade gear.

Shutterstock recently announced Shutterstock Select, a premium tier of royalty-free video content. The diverse collection of video clips includes exclusive content with everything from everyday moments to blockbuster action scenes, all captured by industry professionals

using cinema-grade cameras and selected by our expert curators.

This new offering of content offers the highest production value available in the industry and features in-demand content categories such as cinematic aerials, millennial adventure, gastronomy, action scenes, and workplace scenes. The shots combine artistic and technical excellence and are filmed on cinema-grade equipment including RED cameras and cameras using Cine lenses. A highly-skilled team of professional filmmakers and motion designers created this selection of footage with a particular focus on executing the most exceptional camera movements, composition and acting.

The Shutterstock Select video collection is available to download in both 4K and HD. Explore the Select collection here.


---
40TH ANNUAL TELLY AWARDS - ENTER TODAY

Honoring Excellence in Video And Television Across All Screens

The industry has changed, and fast. Work is now being made for more platforms, by more companies, and for larger audiences than ever before. The Telly Awards is committed to honoring the cutting edge of innovation in our shifting industry, and providing a way for the best work to stand out from the crowd.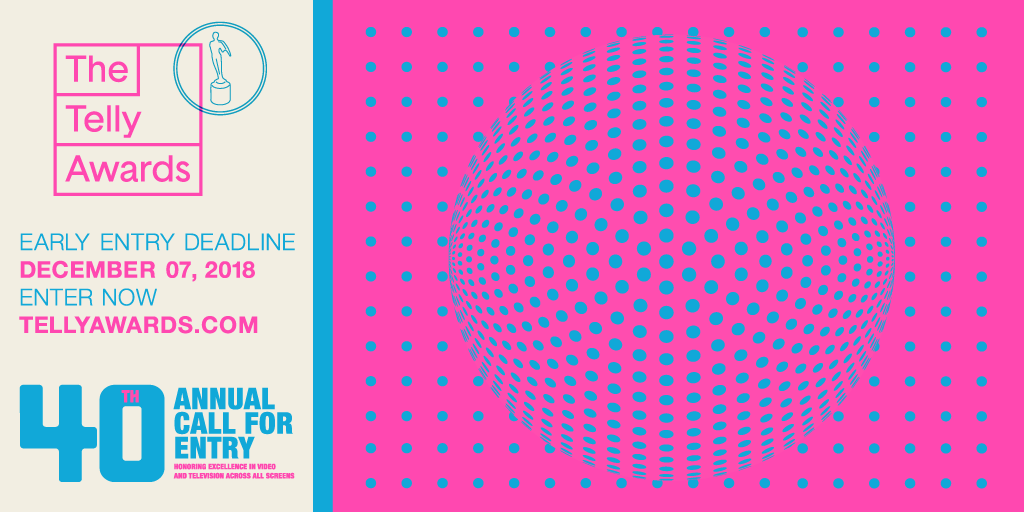 This year marks 40 years of honoring excellence across video and television, which we're commemorating with this year's theme: A Story for Every Screen. We've grown over forty years—from VHS tapes to urls, from one TV box to multiple screens, but have remained committed to celebrating our vibrant industry's best work for all screens.

To continue from last year's dynamic evolution, we've added a suite of new categories, new judges, and events, including:

A new suite of honors for Branded Content, Social Video, and—new this year– Live Video
& the inaugural Media Company of the Year Award.

New judges, like David Lennon (VICE), Courtney Coupe (Great Big Story), Justin Durrazo (Droga5)—and more.

Stay tuned for upcoming news, like our new screening series showcasing Telly Winners, and enter your work today!

Click here for more information and to enter.
---
SUBSCRIBE TO LAPPG'S YOUTUBE CHANNEL TO CATCH UP ON MISSED MEETINGS
In this presentation, Jessica Sitomer, The Greenlight Coach, connects with us from Florida where she shares positive steps to take for networking success. These strategies include choosing how many contacts you plan to make, sharing stories, taking notes on your interactions and following up.

Watch here:
Click the button below to SUBSCRIBE and be notfied as new videos hit our YouTube Channel!


---
THE BLACKMAGIC DESIGN TELEVISION & VIDEO EXPO COMES TO THE WEST COAST IN 2019 LAPPG

LAPPG members mark your calendars for January 8th's 1-day event featuring DaVinci Resolve training sessions as and a free Expo event! The conference is perfect for video editors and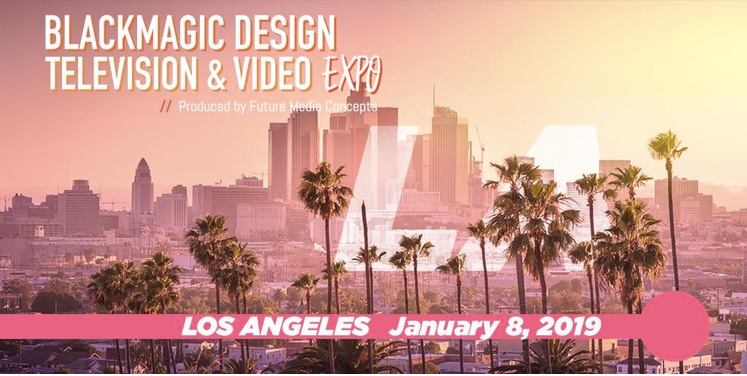 colorists seeking to learn more about the Blackmagic Design ecosystem. Get up to speed on the latest features in DaVinci Resolve and the revolutionary Blackmagic Pocket Cinema Camera 4k!

The training sessions, expo, and networking will take place at the Hilton Los Angeles/Universal City. Visit the event website for more details and book your pass.

The expo is free of change, while the training program can be accessed for a small fee ($129). Plus, all LAPPG members can save 15% off the training pass by using our exclusive membership code: BMDLA19. www.blackmagicconference.com

See you on January 8th!

---
NEWFILMMAKERS LOS ANGELES (NFMLA) MIDDLE EASTERN, ARAB, AND DUTCH AMPAS FILM FESTIVAL - DECEMBER 15, 2018

You're invited to join NewFilmmakers Los Angeles (NFMLA) and The Academy of Motion Picture Arts and Sciences (AMPAS) with presenting partners The Arab Film and Media Institute (AFMI), Shortcutz Amsterdam and the Dutch Culture USA (Consulate General of the Kingdom of the Netherlands in New York) on Saturday, December 15th, 2018 for NewFilmmakers Los Angeles (NFMLA) Film Festival InFocus: Middle Eastern, Arab & Dutch Cinema. The event will be hosted at the Academy of Motion Picture Arts & Sciences Mary Pickford Center's Linwood Dunn Theater in Hollywood.

The evening begins with InFocus: Dutch Cinema – Shortcutz Amsterdam Showcase, a collection of the winners of Shortcutz Amsterdam's 2018 season so-presented in partnership with Shortcutz Amsterdam and Dutch Culture USA (Consulate General of the Kingdom of the Netherlands in New York) and offers highlights of diverse work made by Dutch filmmakers throughout the Netherlands.

The second program of the evening, InFocus: Arab Cinema is co-presented in partnership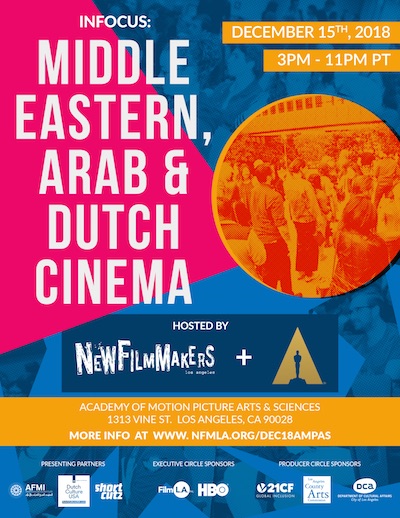 with The Arab Film and Media Institute (AFMI) and showcases Palestinian, Tunisian, Lebanese and Qatari stories that cover the often unmentioned hardships of refugees in Europe, tackle the difficult questions of ideology through the eyes of a child, look at history through a mockumentary lens, and in Cyril Aris' Oscar-Qualifying The President's Visit, take us to a town whose preparation for an important guest takes an absurd and darkly humorous turn.

The night concludes with InFocus: Middle Eastern Cinema, a selection of striking short films from Middle Eastern filmmakers who have made their work all over the world – Lebanon, Israel, France, UK, Canada and the US.

Doors will open to the public at 3 pm with a pre-reception for the first shorts program, and the night will include a pre-reception before each of the evening's programs, where attendees can sip cocktails and mingle with industry professionals and festival selected filmmakers in the lounge. The event will conclude at 11:00 pm.

Tickets are available for $15 for an all-night access passes, which provide access to all three film programs with open bar throughout the entire event. NFMLA's Monthly Film Festivals are presented throughout the year with support from Executive Circle Sponsors FilmLA and HBO, Producers Circle Sponsors SAG-AFTRA, 21st Century Fox Global Inclusion, Hollywood Foreign Press Association (HFPA | Golden Globes), LA County Arts Commission and LA City Department of Cultural Affairs (DCA).
 
For more event information and tickets, visit: https://goo.gl/h49wLF
---
MARK YOUR CALENDAR FOR THESE UPCOMING MEETINGS
December 12, 2018 – LAPPG Meeting (Roth Hall)
January 10, 2019 – LAPPG Meeting (Roth Hall)
February 13, 2019 – LAPPG Meeting (Roth Hall)
March 14, 2019 – LAPPG Meeting (Roth Hall)
April 23, 2019 – LAPPG Meeting (Community Room)
Adobe, Advantage Video Systems, Blackmagic Design, BorisFX, Creative Handbook, Digital Rebellion, Glyph Production Technologies, Indie Shooter, Intelligent Assistance, iZotope, LaCie, Mercury Production Report, Other World Computing, Pro Sound Effects, Pro Video Coalition, ProductionHUB, Shutterstock, Sound & Picture, Vimeo, Zeiss
We look forward to seeing you on Wednesday, December 12th and don't forget your non-perishable food donations!

Sincerely,
Los Angeles Post Production Group
Please visit www.lappg.com for discounts, job listings, industry news and more.
When & Where

Crossroads School's Roth Hall
1714 21st Street
Santa Monica, CA 90404


Wednesday, December 12, 2018 from 7:00 PM to 10:00 PM (PST)
Add to my calendar
Organizer
The Los Angeles Post Production Group is a professional organization for people with a passion for film, video and the digital media finishing process.

The LAPPG discusses all aspects of post production, from picture and sound editing to color correction, visual effects, codecs, storage and post workflows.

Expert presenters and leading companies come to our monthly meetings and share new technologies, techniques, tools, products and best practices to aid us in telling great stories.
We also provide our members with great offers and discounts as well as opportunities to network and make industry connections.
Membership is free and you need not live in Los Angeles to take advantage of this great resource.
To become a member please email your name and information about yourself to membership@lappg.com.