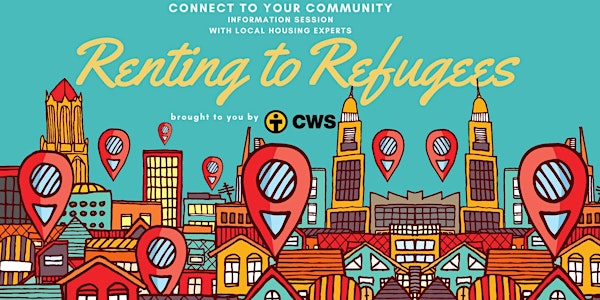 December Info Session: Renting to Refugees
CWS' Refugee Housing Team will give an overview of CWS' housing support programs and how you can get involved!
About this event
Hear how Church World Service supports landlords, property managers, and our refugee clients, and ask us your questions!
About this event
We all know how important our homes are to every aspect of our lives, and this is especially true for newcomers to Lancaster. Partnerships between CWS, landlords, and property management companies have made a world of difference in ensuring our refugee neighbors have a safe place to land and build their new lives in our community. In this session, CWS Housing Specialist Joe Landis & Housing Aide Ebenezer Wolde will give an overview of CWS' housing support programs, which have a 40 year legacy of success in our area. This includes:
- how CWS matches clients and property owners to meet everyone's needs
- how CWS works with clients to ensure that housing costs are covered from day one, and
- FAQs about lease structure, cross-cultural communication and other topics
There will also be time for your questions! If you have a well-maintained property and are hoping to leverage it for community benefit, or even if you're just curious, please consider attending!