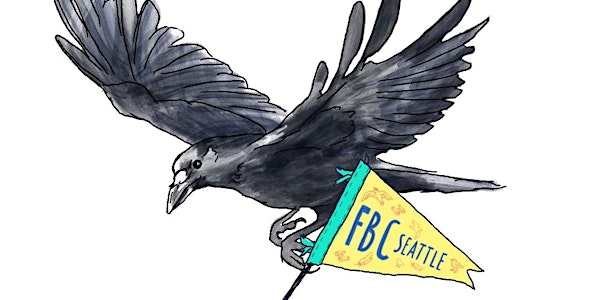 December Happy Crow-hour
Join us for an early evening with the crows who roost at the UW Bothell campus!
When and where
Location
North Parking Garage 18500 Campus Way Northeast Bothell, WA 98011
About this event
Please join us for a December Outing at the UW Bothell Campus on Friday afternoon, December 9th at 4:00pm. The crows typically begin arriving for their evening roost just before sunset, and *sunset will be at 4:18pm*. As many as 16,000 crows have been known to arrive at this location! We will be meeting at the top level of the North Parking Garage on Campus Way NE.
We'll be birding from the parking garage, as the crows come in from all over the area to roost for the evening. You are welcome to stay in a vehicle, stand or sit outside, or stroll around the lot to see this magical nightly event. Please dress for the weather and consider bringing a chair, warm beverage, snacks and/or water.
Whether you're new to birding or a seasoned songbird seeker, this will be a great opportunity to connect with our feathered friends and fellow feminists. All are welcome on this outing!
Registration is appreciated, but not required.
*It is important to us to make sure that we continue to take care of one another during our in-person events. We plan to follow current health guidelines. Masks are currently optional on this walk, but we encourage people to bring a mask for social interactions. We require that all participants follow our code of conduct.
Please reach out to feministbirdclubseattle@gmail.com if you have any questions.