Description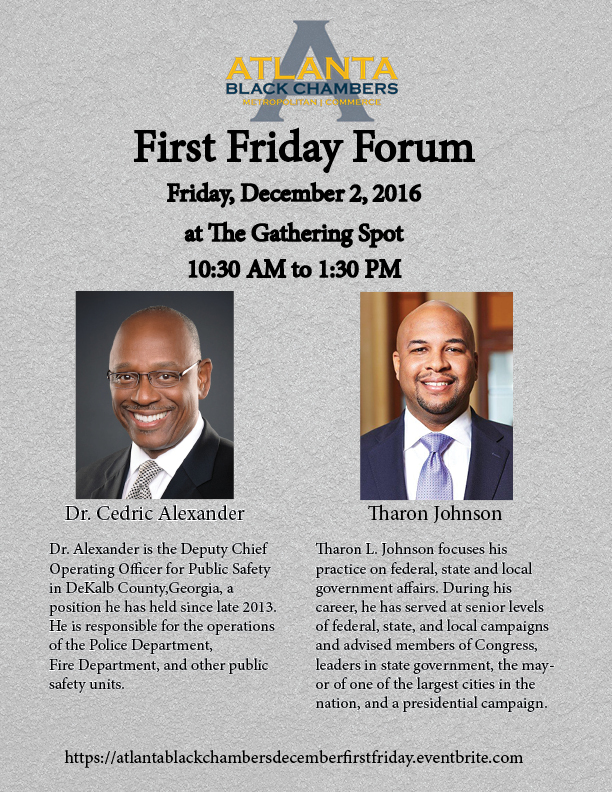 First Friday Forum is an Atlanta Black Chambers event for members and invited guests to network and discuss topics that affect our business growth.
It is also an opportunity for chamber members to highlight their prospective businesses. Learn more about the products and services offered by chamber members
This month we focus on the outcome of this year's presidentail election, how we can make a difference on local, regional and national level. December's special invited guest are Dr. Cedric Alexander and Tharon Johnson.
Food Provided