About this Event
Sandra Sorbin Instructor
7750 Town Centre
Broadview Hts, Oh 44147
216-832-4710
www.aromaessenceinstitute.com
Course Overview
A variety of topics will be covered concerning the many aspects of aromatherapy including: essential oil usage, basic chemistry and science of aromatherapy and safe business practices.
All supplies are included for your projects.
Topics Include:
• What is Aromatherapy
• Essential oils, what they are and how they work
• History of Essential Oils
• Quality of essential oils
• Methods of Application
• Methods of Absorption
• Olfaction & emotions
• Essential oil Terminology
• Botanical families and plants
• Aromatherapy uses in the healing arts (massage, reflexology, reiki).
• Basic Physiology (the limbic system, lymphatic system, and immune system)
• Basic chemistry of essential oils (what are terpenes, phenols, alcohols, aldehydes, ketones,
Hydrocarbons, terpene, monoterpene, sesquiterpenes.
• Methods of distillation
• Blending methods -projects in class blending creations, roll-ons, room sprays, hand sanitizer, therapeutic inhaler, & more.
• Uses for Carrier Oils
• Safety and Contraindications
• Children safety and essential oils
• Consultation/Communication Skills/Class practice
• Aromatherapy Business Ethics and Standards
• Insurance, Disclaimers and proper communication
• Becoming a member of NAHA
• NAHA Code of Ethics
Mission and Objectives for Aromatherapy level 1 certification
By the end of the course the student will:
• Have confidence in the safe and therapeutic uses of essential oils.
• Identify essential oils and how they work
• Identify carrier oils and how they work
• Be instructed on consulting with clients and evaluating which essential oils would be appropriate to use and how to use them safely and effectively.
• Experience creating products, room sprays, roll-ons, products for self-care, make a body scrub, inhaler. Hand sanitizer, and how to do a medicine cabinet makeover all using essential oils
• Create and share essential oil recipes in classroom
• Will be able to differentiate between fragrance and essential oils.
• Receive a Certificate upon successful completion of this course.
Graduates will be certified as Aromatherapists and receive a certificate of completion.
Requirements for Certification:
• Attend all classes, complete all quizzes and written assignments with a passing grade of 80% or higher. Open book test in class
• Pay tuition in full.
Prerequisites:
Anyone may register for this class. No previous Aromatherapy training is required.
You will experience over 30 different essential oils and how to use them during this course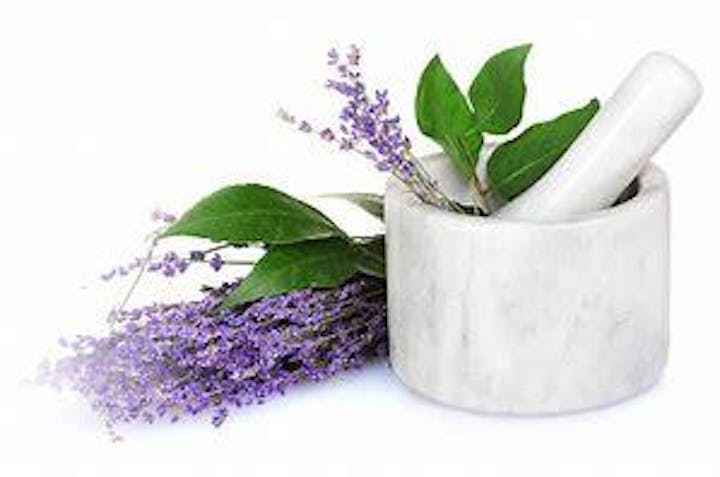 Essential oils "Natures first Medicine".