December 7, 2021 Nevada Republican Club Luncheon with Wayne Allyn Root Starting At 11:45 am
About this event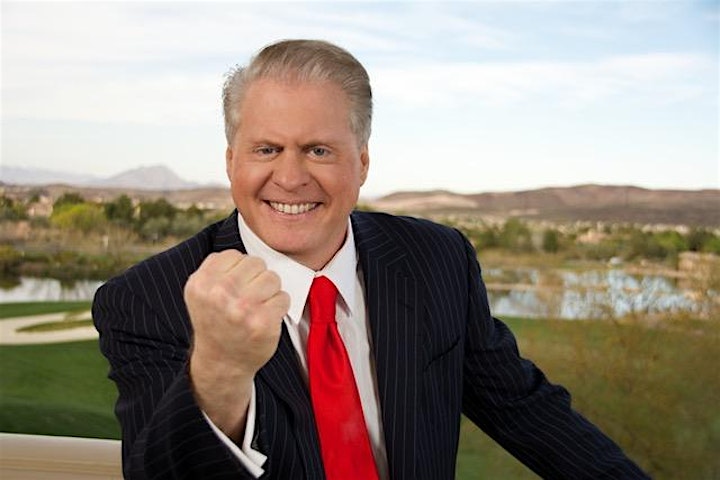 Wayne is a New York businessman, Las Vegas gaming CEO, reality TV show producer, and former Presidential candidate, turned conservative media superstar. Wayne graduated from Columbia University in 1983 and is a former lead anchorman and host of five shows at CNBC (then known as Financial News Network).
Wayne is the host of the nationally syndicated "Wayne Allyn Root: Raw & Unfiltered" on USA Radio Network daily from 3 to 6 PM PT on its Las Vegas flagship station, AM 670 KMZQ. Wayne also hosts a daily podcast, "WAR RAW." It is available at I-Tunes, Spotify, iHeart, Apple, Amazon, Google Play or wherever you listen to podcasts. Wayne was named to the "Talkers Heavy Hundred" list of the top 100 radio talk show hosts in America for the 3rd year in a row.
Wayne was the opening speaker at every presidential campaign event in Las Vegas for candidate Donald Trump and was personally chosen by the President as opening speaker for his first Las Vegas visit as President of the United States in 2018.
Wayne was honored in 2006 with a star on the "Las Vegas Walk of Stars." His star sits on Las Vegas Blvd in front of the Paris Resort & Casino.
Due to Board elections and business the meeting will be called to order at 11:45 instead of 12:00 in order to adjourn as near 1:00 as possible
Organizer of December 7, 2021 Nevada Republican Club Luncheon with Wayne Allyn Root
The Nevada Republican Club has been bringing conservatives together in Las Vegas since 1981 to showcase Republican principles and American exceptionalism.

The purpose of the Nevada Republican Club is to promote sound, honest and ethical government at all levels, to help elect Republican candidates and to suggest leadership and direction for the Republican Party of Clark County, NV.

More information about the Nevada Republican Club can be found at our website, www.nevadarepublicanclub.com