Multiple Dates
December 4-6, 2020 Virtual Jolly Singing Santa Meet & Greet via ZOOM
Join Santa for a private ZOOM Meet & Greet from the North Pole. Share wish lists, ask questions, sing a song or two.
About this Event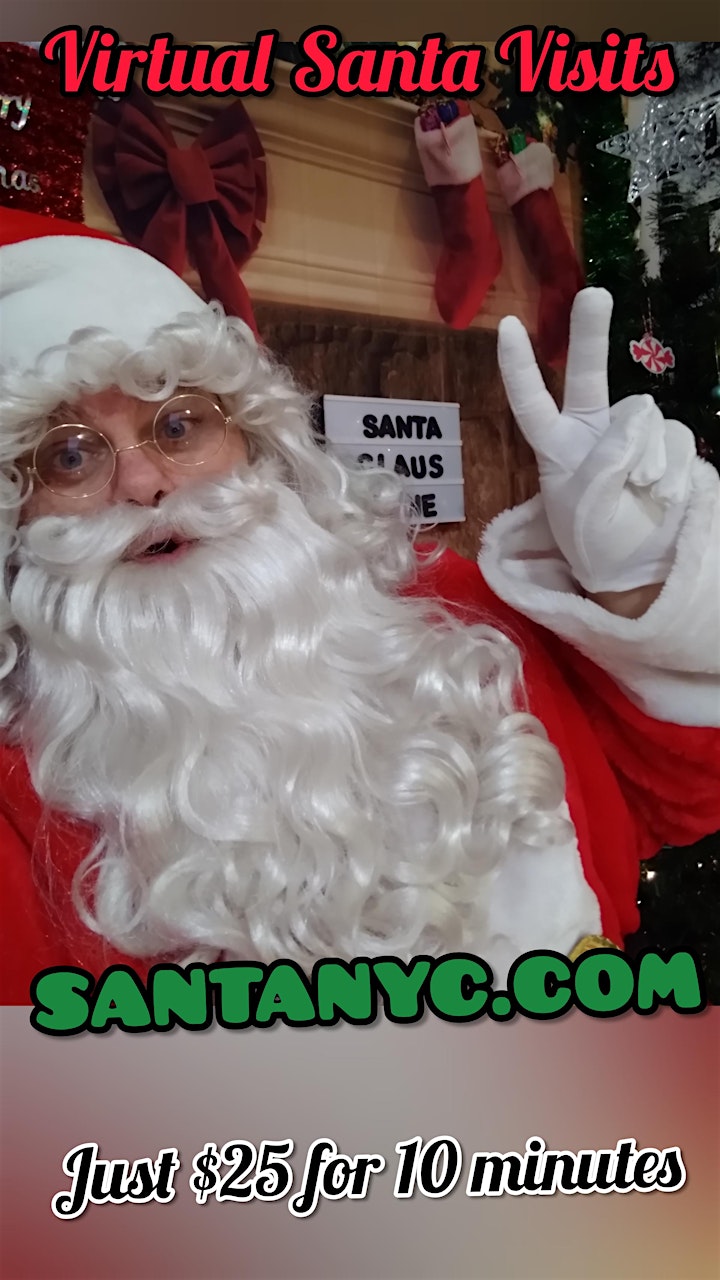 Parents:
Additional Dates & Times available www.santanyc.com or EMAIL eightimprov@gmail.com
After payment for session is complete the elves will send the ZOOM link.
Log on up to 5 minutes before session time.
You may record the session via ZOOM controls. If you share publicly we only ask to include a link to www.santanyc.com.
Each family will get up to 10-minutes to share wish lists with Santa.
ALSO CHECK OUT
Saturdays 3pm Santa Sing Along 30+ minutes of Santa at the piano. VIP tickets include Private Meet & Greet after the show
Sundays 3pm ELFPROV Funny interactive holiday fun improvised by the Elves and Santa. VIP tickets include Private Meet & Greet after the show
Additional Times (Manhattan, New York times, please adjust accordingly if joining Santa from other parts of the world.) www.santanyc.com
NYC Santa has Appeared on TV, Off-Broadway and numerous private and public events through out the New York City area and beyond including Madison Square Garden (with Buddy the Elf for St. Johns Basketball – Chris Mullin's first home game as coach), Arthur Ave, Little Italy, Broadway Comedy Club (Elfprov, Santa's Sing Along Adventures, 27 Santa's and an Elf Called Kevin), Morgan Stanley, Milbank, Wieden+Kennedy, etc.