December 2022 QuaranPalooza Livestream Music Fest
Get a $15 ticket and join us in the zoom + we'll donate 25% of ticket sales to Bay Area Cancer Connections!
Refund Policy
Contact the organizer to request a refund.
Eventbrite's fee is nonrefundable.
About this event
QuaranPalooza: Playing For A Cause
Hi Friends!
We're excited to bring you the multi-performer, multi-genre livestreaming music festival extravaganza we call QuaranPalooza. This is number 32, and we have 30 fantastic performers + 13 hours of live music for ya, Saturday 12/31 11:30AM - 12:15AM PDT, with performers from Italy, Taiwan, NYC, San Diego, New Orleans, Nashville, North Carolina, Utah, NY and plenty of talent from right here in The Bay Area!
Your ticket gets you onto The Zoom + into the party!!
Get a ticket and join us in The Zoom, and we'll donate 25% of ticket sales to Bay Area Cancer Connections! We have a goal of raising and donating $100, you can help make that happen by getting a ticket or can donate after clicking the tickets button.
Please get a ticket and join us in the Zoom!
The show will feature:
11:30-11:45 Ant Fujinaga
11:50-12:10 Karen Ballew
12:15-12:35 Craig Greenberg
12:40-1 Robin Henkel
1:05-1:20 Marji Zintz
1:25-1:40 Katie Jo Olsen
1:45-2:05 Andrew Kasab
2:10-2:25 Josh Needleman
2:30-2:45 Lisa Graciano
2:50-3:05 Sunny
3:10-3:30 Deborah Crooks
3:35-3:50 Zoe Carter
3:55-4:15 Bert Lee
4:20-4:50 David Gans
4:55-5:20 Eric Olson
5:25-5:45 Pat Nevins
5:50-6:05 Wilson Wong
6:10-6:30 Daniel Neihoff
6:35-7 Dore Coller
7:05-7:30 Dave & Ray's Magic Record Shoppe
7:35-7:55 Daphne Parker Powell
8-8:25 Siena Christie
8:30-8:55 Anna Karney
9-9:25 Kevin Radley
9:30-9:50 Nikki Nash
9:55-10:15 J. Leigh Stone
10:20-10:40 David Jesitus
10:45-11:10 The Genie
11:15-11:40 John Rybak
11:45-12:15 Mjoy
A $15 ticket gets you into the fest and onto The Zoom with us + we donate 25% of ticket sales to Bay Area Cancer Connections!
Event Page -> https://www.facebook.com/events/668051618303583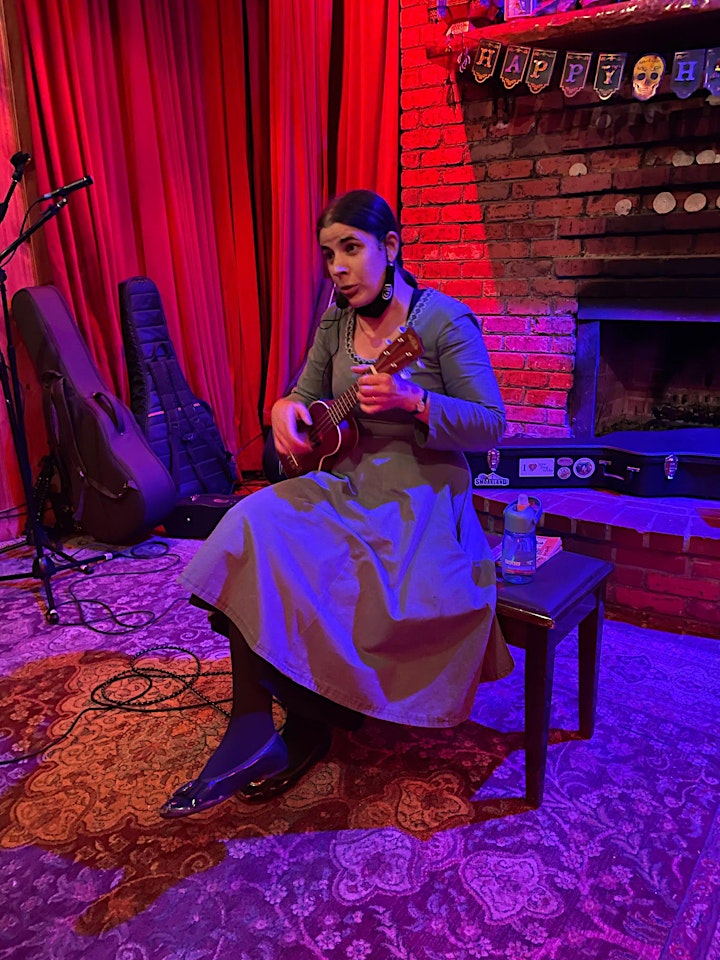 Ants Fujinaga is half Scots and half Italian. She invents and plays tragicomic songs (on the ukulele, shamisen or occasionally piano) replete with scientific and literary references, Balkan, Renaissance and Celtic elements, unusual rhythms (e.g. 5, 7, 9, 11, 13) and ornate vocals, tackling topics from social awkwardness, noisy neighbours, heterotrophic moral panic and human reproduction to toad rescue, nocturnal chronotypes, annoying morning road work and the starch apocalypse.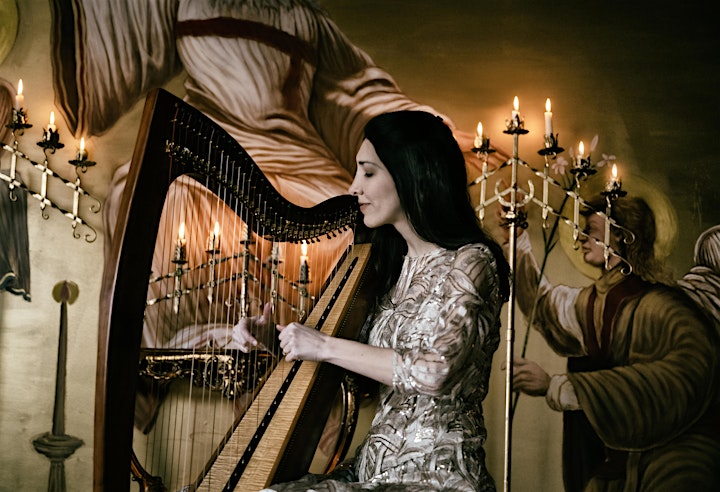 Karen Ballew is the lead vocalist, songwriter, and harpist for The Deer's Cry band based in Nashville, TN. Named after an Old Irish prayer, The Deer's Cry explores the beauty and symbolism of the spiritual, consistently reminding listeners of both the vastness of our universe and the importance of their role in it. The musical voices and experiences of Karen and her bandmates create a mystical intertwining of bluegrass, Celtic, classical, folk, gospel, jazz, rock, and world music.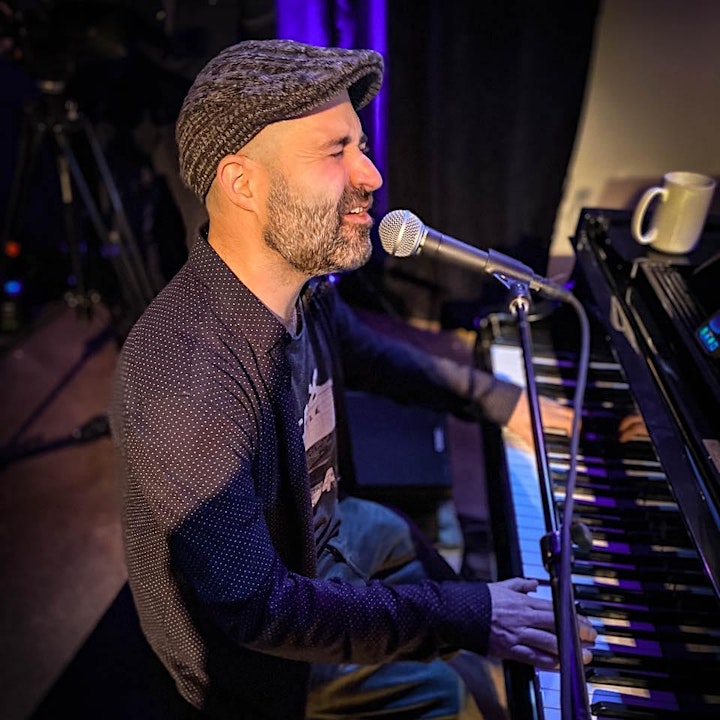 Craig Greenberg has been hailed as NYC's most acclaimed post-millennial piano man. Over the past 15 years, the native New Yorker has been a staple on the city's music scene, capturing and building on the spirited ivory traditions of greats like Billy Joel, Ben Folds and Randy Newman with sparkling, soulful new musical twists, a larger than life personality and his insightful, dramatic sense of storytelling.
Craig has independently released 4 albums (his most recent full length Phantom Life released in Dec 2020), and has performed upwards of 1000 shows, since his start playing in bars while living in Chile, and later Spain, in the early 2000s. His songs have received praise in American Songwriter, the Huffington Post, Relix Magazine, and have been played on radio stations all around the country and internationally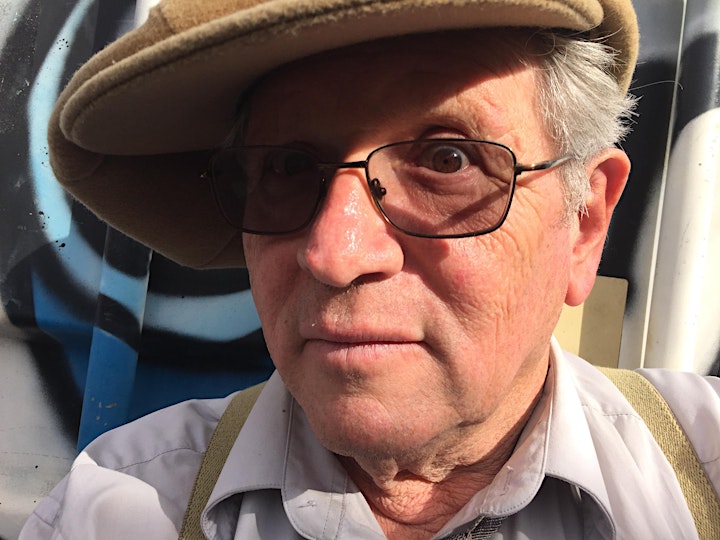 Robin Henkel performs blues with an intensity rarely seen in Southern California. Drawing from the styles of Robert Johnson, Fred McDowell and Elmore James, Robin has moulded his own intense and entertaining personal style. Robin's performances often include stories and anecdotes regarding the history of the blues and the unique vintage instruments he performs with. He is a four time recipient of "Best Blues" at the San Diego Music Awards.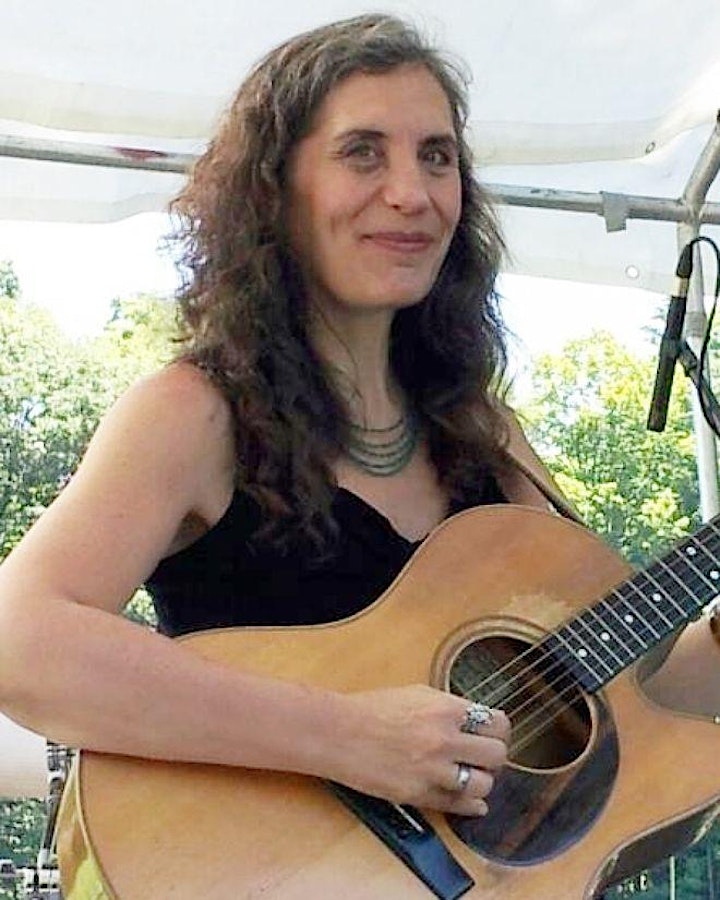 Acoustic guitarist and vocalist Marji Zintz, living and performing in the Catskills/Hudson Valley region of New York, is a gifted, soulful interpreter performing a hybrid of contemporary folk, rock, and jazz. "Marji puts an indelibly personal stamp on songs from such diverse writers as Aimee Mann, Mark Knopfler, and George Gershwin...and accompanies her voice with sophisticated and skillful guitar work." ~The Folk Project With a voice that has been likened to Joni Mitchell, Rickie Lee Jones, Eva Cassidy, Shawn Colvin, and Billie Holiday, Marji has performed thousands of shows and has recorded as a soloist and in larger ensembles in the jazz and folk genres.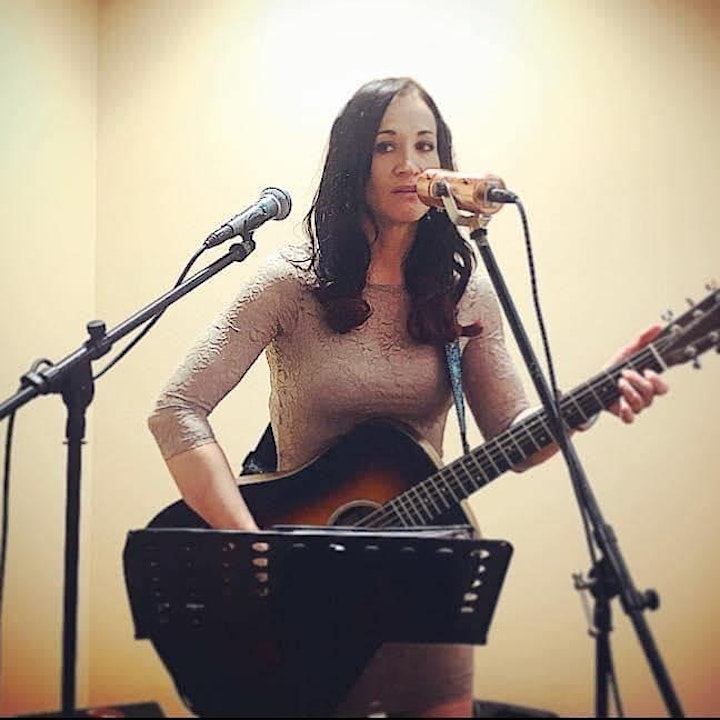 Katie Jo is a Singer/Songwriter with a classic style of elegance that is rooted in Americana, Country, Blues, Rockabilly and Rock. With a guitar in her hands and percussion at her feet, she fuses genres in such a variety that is almost as dynamic as her powerful voice.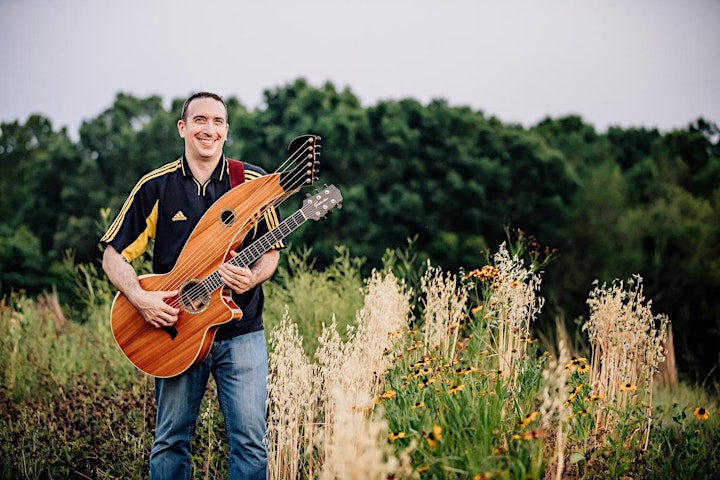 Not your ordinary acoustic guitarist. No loops. No electronic trickery.
Andrew Kasab is a guitarist, harp guitarist and singer-songwriter. He is known for energetic performances, using traditional and contemporary techniques, arrangements of modern and older works across a wide spectrum of styles for the guitar and harp guitar and has been performing for over 30 years.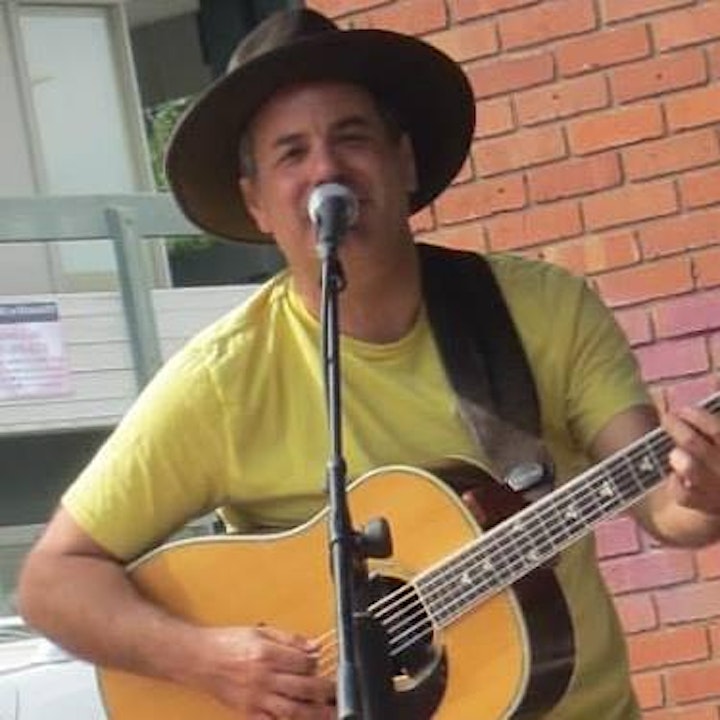 Josh Needleman is the bassist for singer Buck Ford and is always keeping his ear to the ground for a performance and studio oriented bass positions with touring and recording artist. Josh is currently doing the studio bass work and producing singer/songwriter, Ramon Burger (Moncho) and is recording bass tracks for upcoming pop female vocal artist Rose Gold. Josh writes and grooves on his bass in his favorite styles, and regularly shares short and sweet solo bass videos to his YouTube & Facebook accounts. As educator, Josh works with a group of electric & upright bass students of all ages and levels. He co-wrote, as well as recorded and composed the electric and upright bass parts for the "Jazz Bass Goldmine" bass instruction book published by Hal Leonard. Additionally, Josh wrote the unique bass instruction book available on Amazon called "Getting Around The Bass", a staple text book of his own students and many others.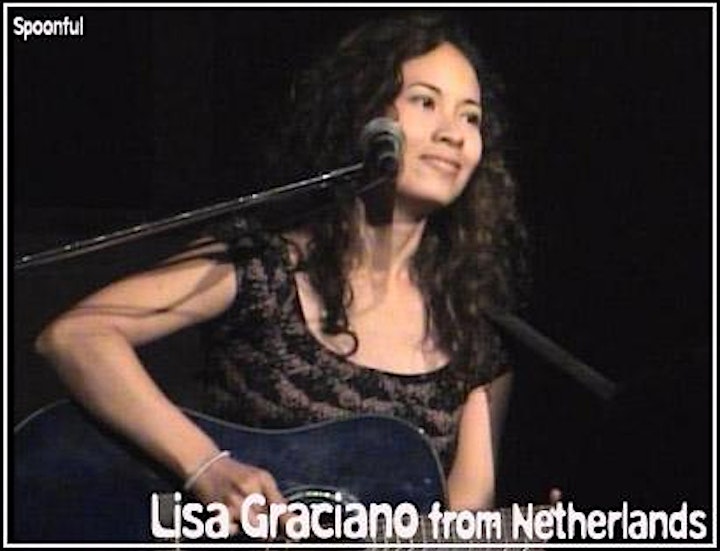 Lisa Graciano is an SF Bay Area performer and songwriter who has had formal training in classical music in Singapore, was part of the alternative music scene in Manila, and spent years as a musician in the folk, jazz and blues music circuit in Amsterdam, where she recorded two albums.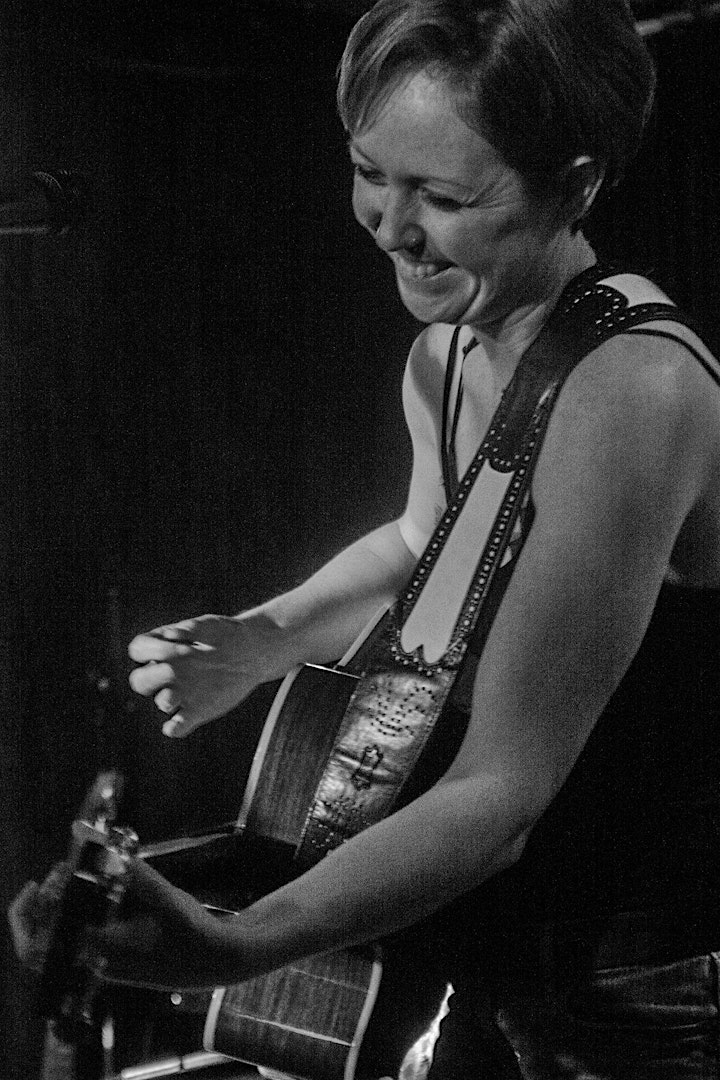 For her sixth album, The Starter Wife, singer-songwriter Daphne Parker Powell swan dives into a maelstrom of divorce and rises from the wreckage weary, wiser, and ready to take herself a whole lot less seriously.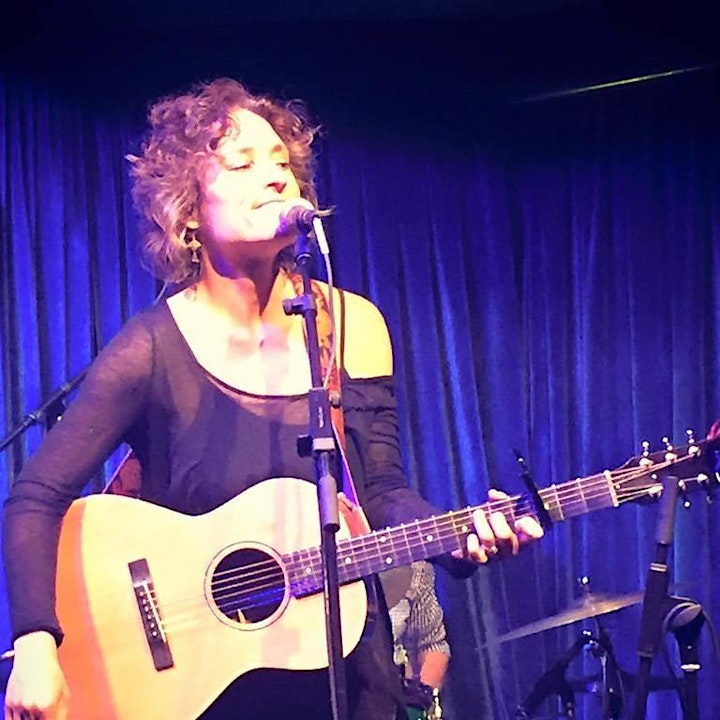 California songwriter Deborah Crooks has released several collections of critically noted original music, including the 2013 release Little Bird (described as "a masterful piece of work"), 2016's 7-song CD Beauty Everywhere, and her latest, the 11-song collection The Department of the West (2019), which The Rocking Magpie described as "...what Americana music is all about for me; imaginative, cinematic, informative and last but not least ... entertaining."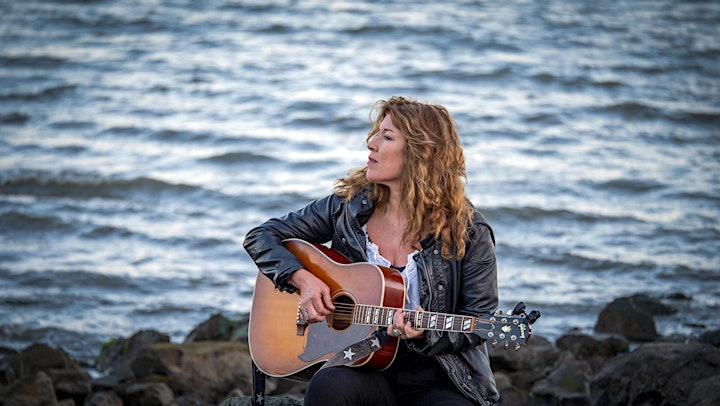 Zoe FitzGerald Carter is a Berkeley journalist turned singer/songwriter. Her first solo album, Waterlines, dropped in 2021. Ranging in style from folk to funk, the album featured some of the top musicians in the Bay Area. Known for her literary songwriting style and deep honey voice, reviews have been stellar: "There aren't any boring moments. They're all well-crafted songs. Zoe FitzGerald Carter's 10-cut beauty of an LP is assured and catchy." (Americana Highways)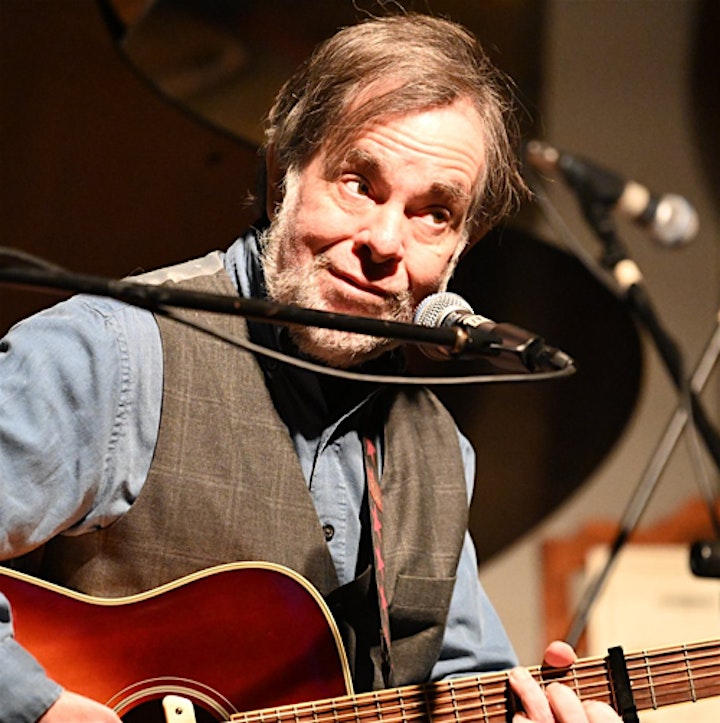 Long an important fixture on the New York songwriter's scene, Bert Lee is known for his work with the iconic Central Park Sheiks, and as a soloist. Described as a multi-stylist, his command of folk, jazz, country and pop song writing, as well as his commissioned ventures into theatrical music work, have earned him a an international following. He lives in Brooklyn New York with his wife Josephine.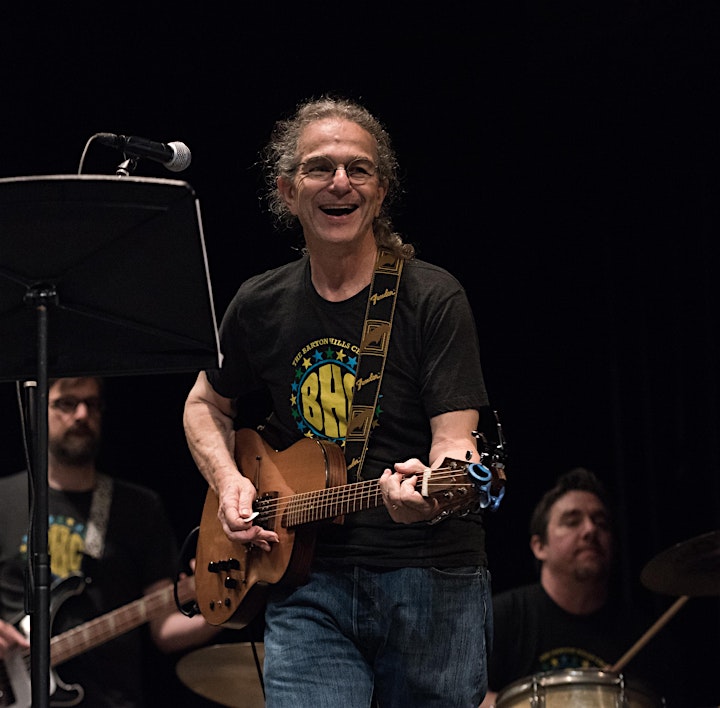 After you've seen a David Gans show or heard one of his records, you're likely to ask yourself, "Where's this guy been? Why haven't I heard of him before?" The answer to both questions is that you weren't looking in the right place, but don't worry, it's not like it was obvious.
The thing is, Gans started out as a musician in 1970, playing guitar and writing songs and performing both as a soloist and as a member of various bands around the Bay Area. So were a lot of other people, so don't feel bad about missing him back then, either.
"I've learned a lot from the Grateful Dead," he notes. "They made some truly great songs, and their performances had a narrative structure that used their own songs and the songs of others to tell a story that each listener heard in his own way. I have discovered over time that this is true of my performances as well; I write songs, and choose covers, that further my own narrative, which I am discovering as it unfolds."
After a long hibernation, his singing, songwriting, and guitar playing have emerged to make him a singular artist with his own strong identity. He's David Gans, and you ought to hear him.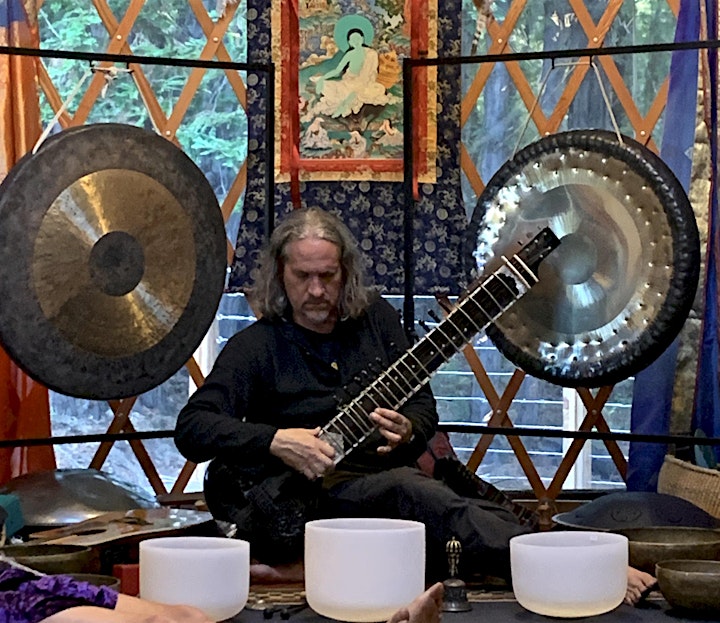 Eric Olson is a multi-instrumentalist musician and sound healer, based in the Bay area. Eric has traveled extensively around the world, collecting and learning to play many instruments along the way. He is excited to share his musical/spiritual pathway with you, and help you to soothe your soul and create your own pathway to source.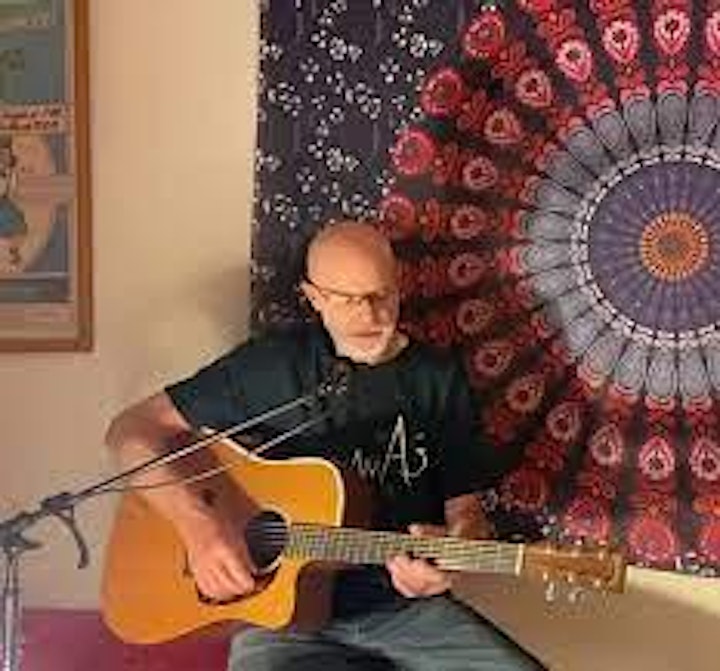 Coming in with a few Bob Dylan and Neil Young songs.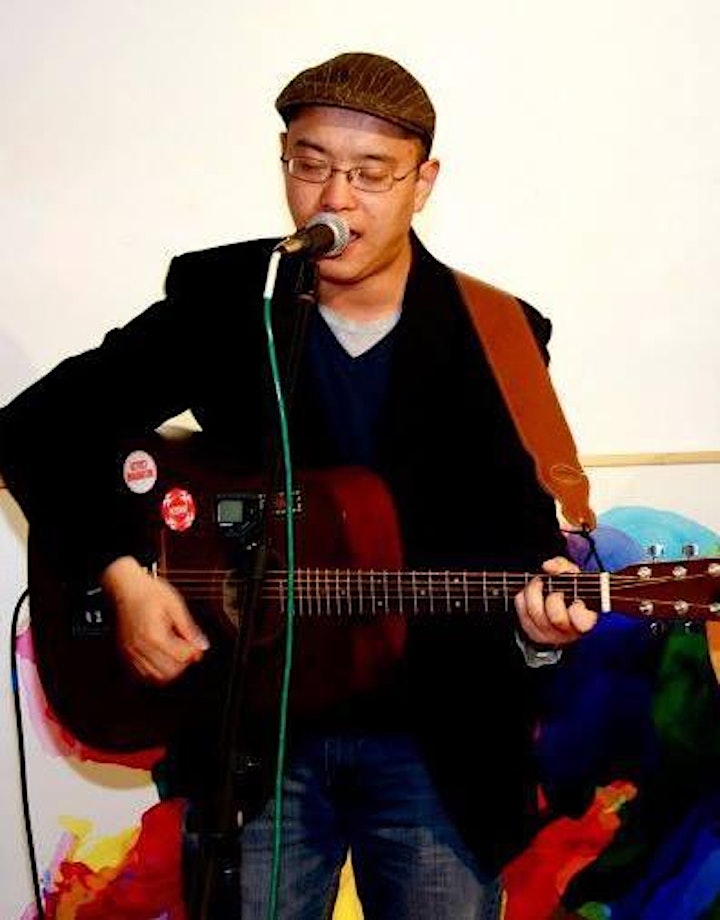 Wilson Wong is a singer songwriter and frontman of the Bay Area band Wilson Wong and the Dudes. His influences include Jakob Dylan, Tom Petty, Johnny Cash, Noel Gallagher, and a bit of Johnny Marr. Along with his group, they have performed at places like Bazaar Cafe, Hotel Utah, Fireside Lounge, and Smalltown Society. Their latest Transitions" EP is now available to listen on streaming platforms.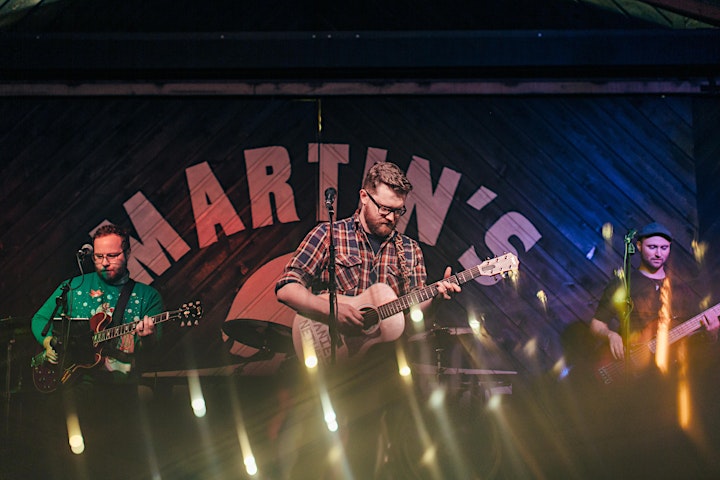 Daniel Neihoff is an emerging Singer/Songwriter from Paducah, KY. He has been described as "one of the best storytelling songwriters in Nashville". His music blends sensitive and articulate lyrics with effortless fingerpicking and powerful vocals. With a voice that is honest and passionate, Daniel holds nothing back every time he takes the stage. In a short time he has built a reputation as a songwriter to watch. There is no doubt that he has a long career ahead of him.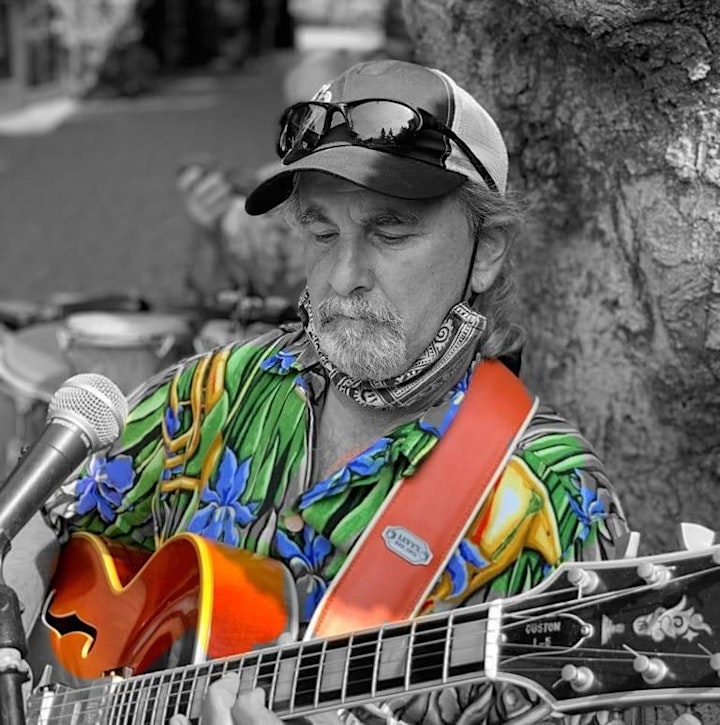 Journeyman musician Dore Coller has spent his days devoted to playing music. Since the age of 12 Dore has played publicly in myriad musical situations, performing at one time or another with Howard Alden, Darol Anger, Big Brother & the Holding Company, Jeffrey Cain, Larry Campbell, Lacy J Dalton, Matt Eakle, Ramblin Jack Elliot, Jerry Garcia, The David Grisman Quintet, Dan Hicks, David La Flamme (It's a Beautiful Day), Old and In the Way, Snooky Flowers, The Hot Club of San Francisco, Maria Muldaur, Jeff Narell, David Nelson, Petty Booka, Van Morrison, Pablo Cruise, Quicksilver Messenger Service, Jefferson Starship, The Rowan Brothers, Pete Seeger, The Waybacks, Bob Weir,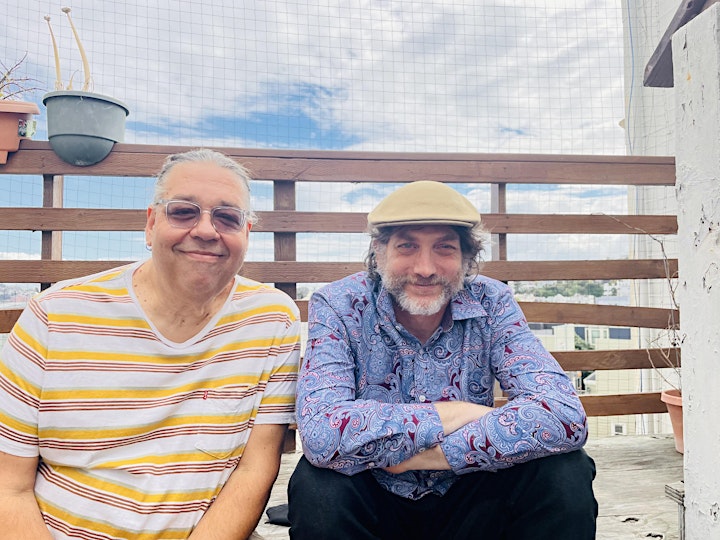 Dave & Ray's Magic Record Shoppe is the new creation of 2 San Francisco music scene veterans who lost touch with each other 30 years ago. Multi-instrumentalist Ray Wilcox, leader of such bands as Zircus, Tang!, and The Latrelles, and Dave Ridnell, a songwriter whose work "Sunny Day" with Brazilian Chico Coelho garnered international acclaim, play their own songs and a long list of both classic and obscure groovy covers from decades past.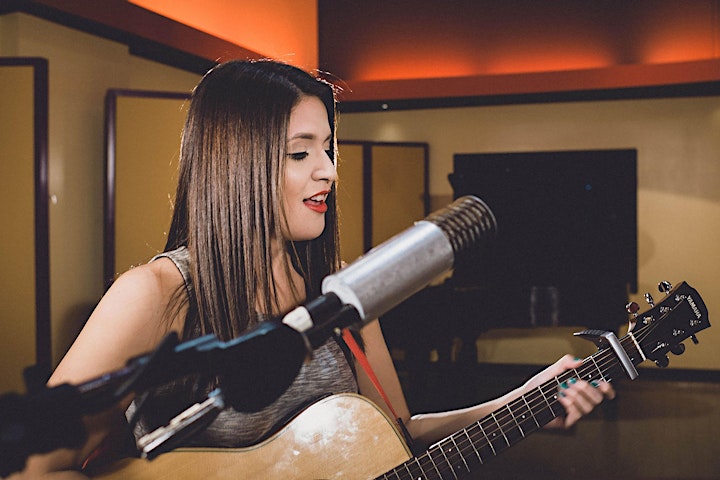 Sunny is a singer-songwriter from California who makes acoustic soul music with pop, and jazz influences. Growing up singing jazz classics with her father, a jazz pianist, helped mold her into the performer she is today. She began playing the acoustic guitar when she was 15 and has devoted her life to music ever since. Sunny has three singles, the most recent being "Friends," and her EP, "Songs From the Beginning," was released in August 2021.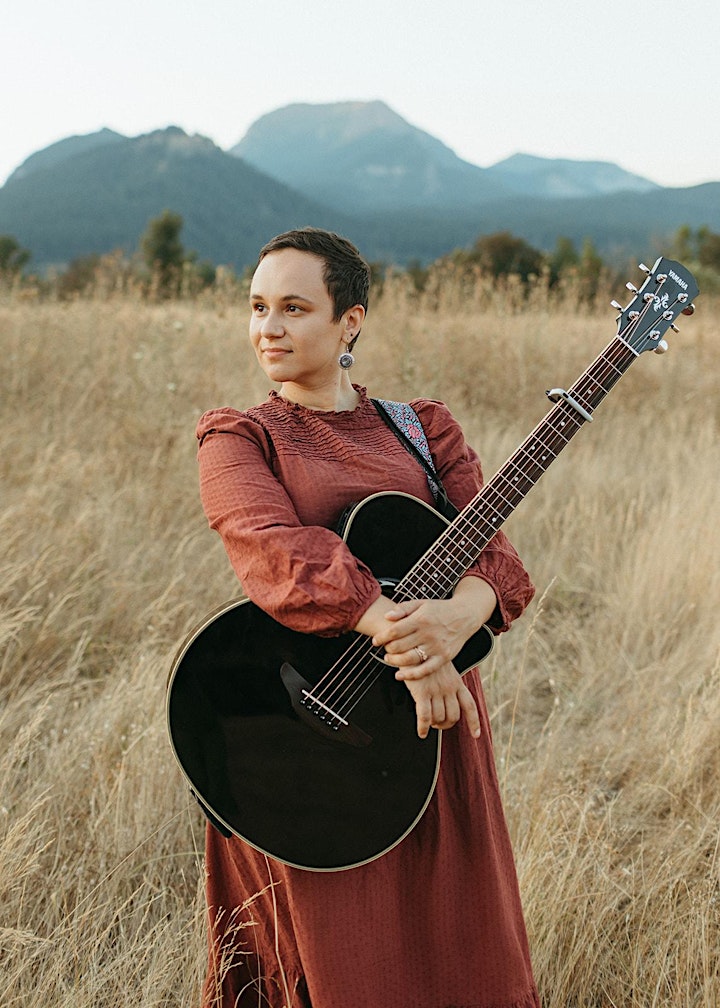 Siena Christie is a modern folk singer-storyteller. Her unaffected, crystal-clear voice pairs hauntingly with her sweeping melodies and richly detailed lyrics about life, love, and impermanence. This year, Siena was a finalist in both the Kerrville Grassy Hill New Folk competition and the Rocky Mountain Folks Fest Songwriter Showcase. She was also chosen as the winner of "Best Overall Song" in Portland's Folk Festival's 2022 songwriting contest. Siena splits her time between Hood River and Portland, Oregon.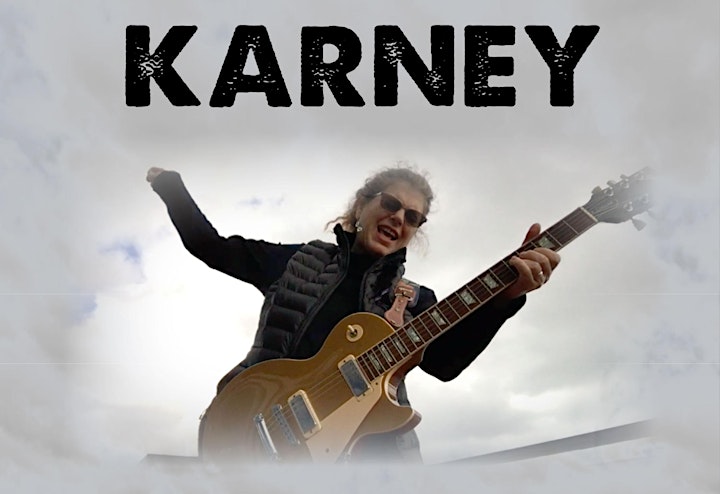 Throughout her storied music career, Anna Karney has performed across the country and released an incredible catalog of chart topping, critically acclaimed singles, EPs, and albums. Keeping her mind on social justice and positive messages, Karney's lyrical content offers a sardonic, straightforward approach to many of the issues facing people today. She encourages listeners to not get discouraged and to keep moving towards a kinder, inclusive, happier world. Karney's latest EP 'Gonna Be Beautiful' has stayed on the Radio Indie Alliance top 20 chart since July 2022. She is planning a new release Spring of 2023.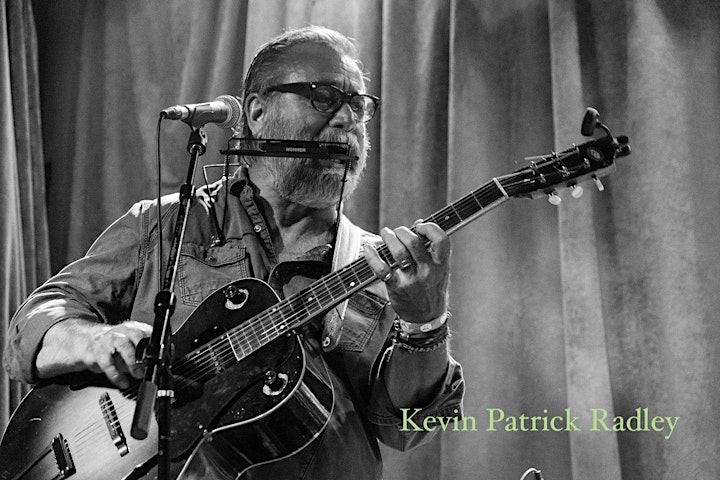 Kevin Patrick Radley is a singer songwriter from Vallejo, Ca. He draws his musical influences from the American musical landscape of blues, country, soul and the occasional country holler. His songs explore time honored themes of love, loss and redemption and performed in the spirit of the juke joint jam.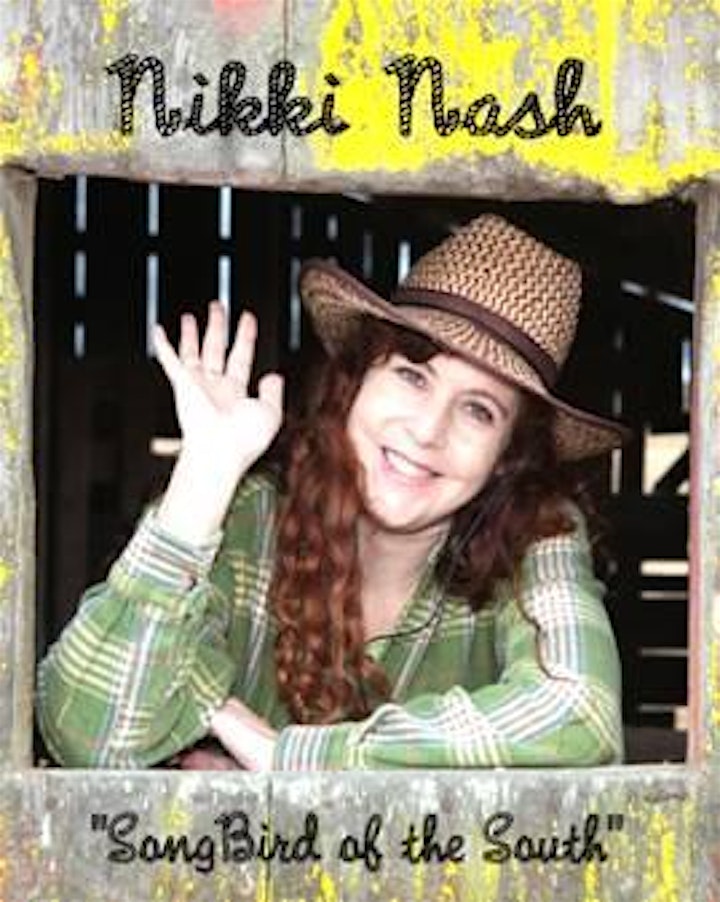 Nikki Nash has charted TOP 10 with 2 singles and TOP 25 with 2 more!
Her CD STICKY CASH went #2 IMN, #2 e-Music, and stayed TOP 10 for 4 months!
Her song ROOM FOR ME was #1 on WOMEN OF SUBSTANCE RADIO for 2012 and 2014
Nikki Nash is Authentic Down Home Bouncy Feel Good Ol' Time Music done in a fresh new way!
Knee Slapping Toe Tapping Foot Stomping Fun!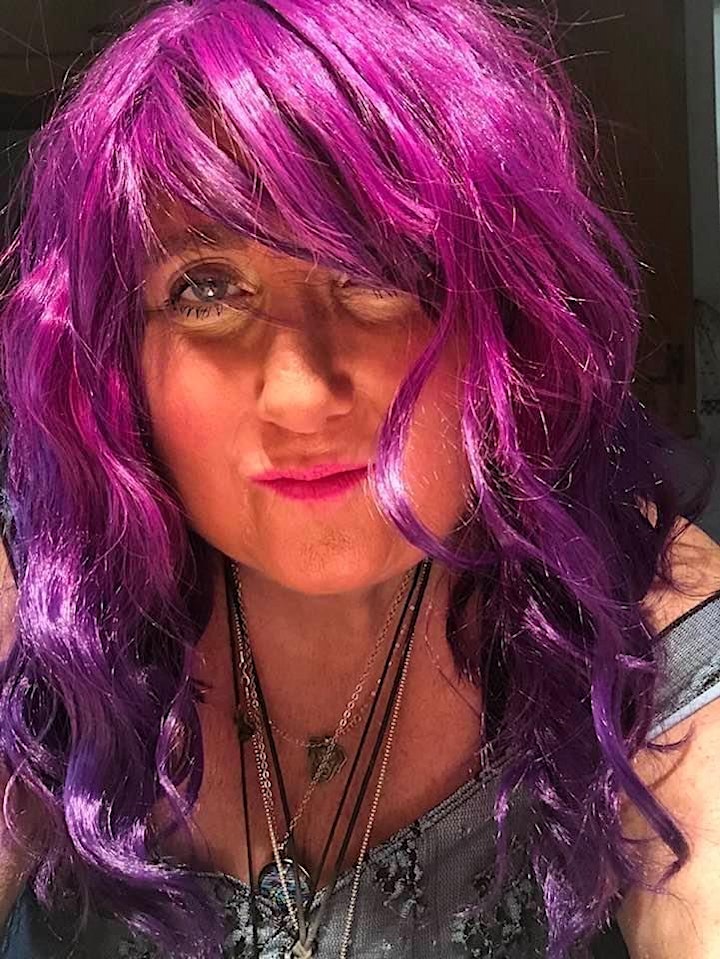 When you realize rocker girl, J. Leigh Stone is playing guitar upside down w/inverted chords, and it's your first clue that the CA transplant from NYC doesn't just sound cool, she's the real deal! A catalog of over 200 songs, splitting genres from rock to pop, to alt to power pop; to country, blues, & zydeco allows J. Leigh free reign to sing & rock any 1 of her 4 guitars by her own set of rules, getting us up on our feet, making us all happy to go along for the ride!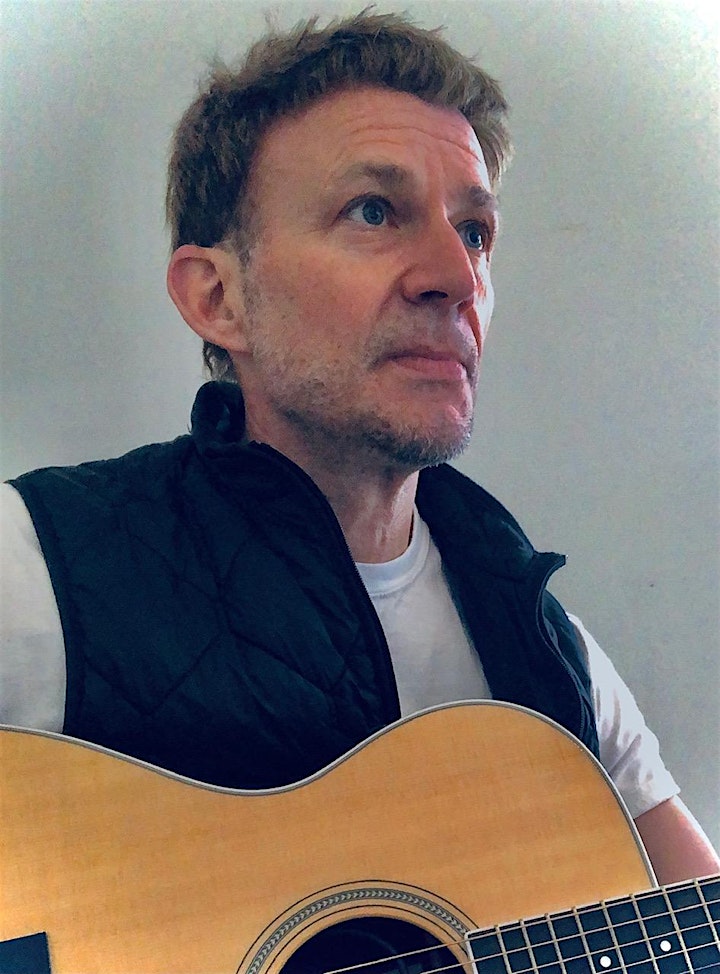 David Jesitus is a singer/songwriter who plays with San Francisco's El Gato Dice. When electric, it's shoegaze indie pop. When it's acoustic, it's sweet melancholic alt-Americana. The pandemic has delayed David's fourth album, but look for that in winter 2021.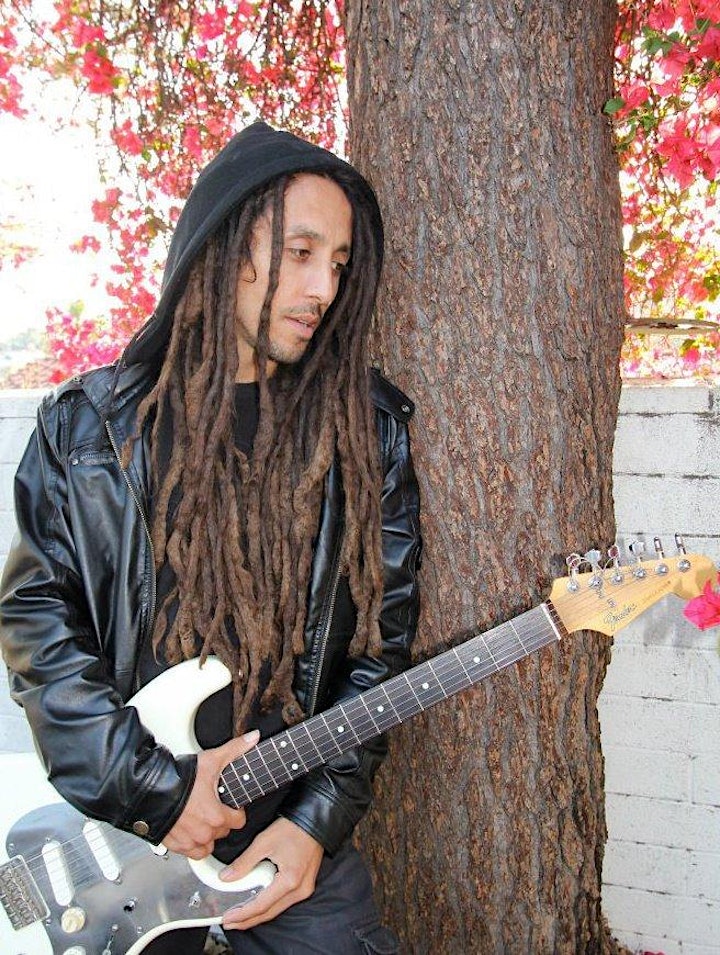 jinnwav is a synth/vocal project by San Francisco-based guitarist and live-looping innovator The Genie. After almost two-decades of refining his unique looping style and interpreting songs by iconic artists such as Radiohead, Bjork, Portishead, Sade, The Cure, Pink Floyd, etc., he has added vocals via Korg vocoder to create an intensely powerful performance blending all of his styles and influences.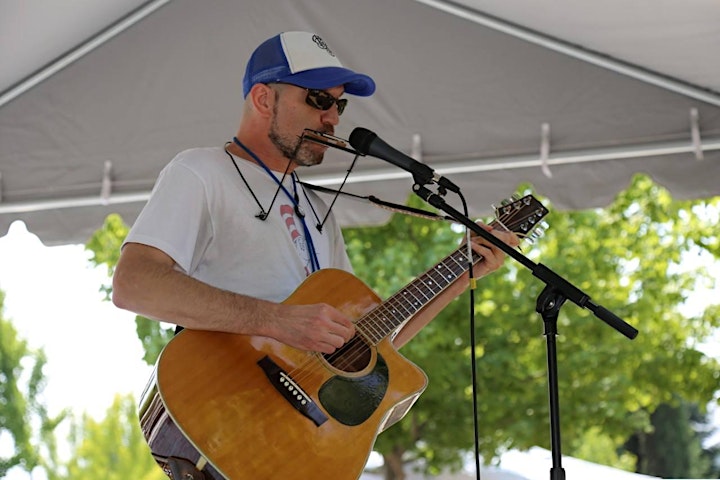 John is an established professional musical performer and plays acoustic shows around the San Francisco area. Hailing from blues + jazz saturated upstate NY city of Rochester. Roots running deep, he was captivated by the intensity and emotion of monumental east and west coast blues, rock and jazz improvisers of the past and more recent modern Jam Band, Groove and Indie Rock acts. John picked up the harmonica at 14, influenced by harmonica playing Grandfather + Uncle, and by other famous Harmonica greats. He spent hours emulating and playing along with friends and recordings. In 2003 when during a major life changing summer John decided to pack his life into his jeep and trek cross-country and relocated to SF. John now plays acoustic shows around The SF Area with a rotating cast of accompanists that consist of fiddle, hand percussion, mandolin, and bass, on the west coast and sometimes in NY. "Deeply rooted and well-versed in American roots music and early southern blues John + Friends will take you on a musical road trip across the country with feel-good songs of substance and integrity". www.youtube.com/user/MrJohnrybak for video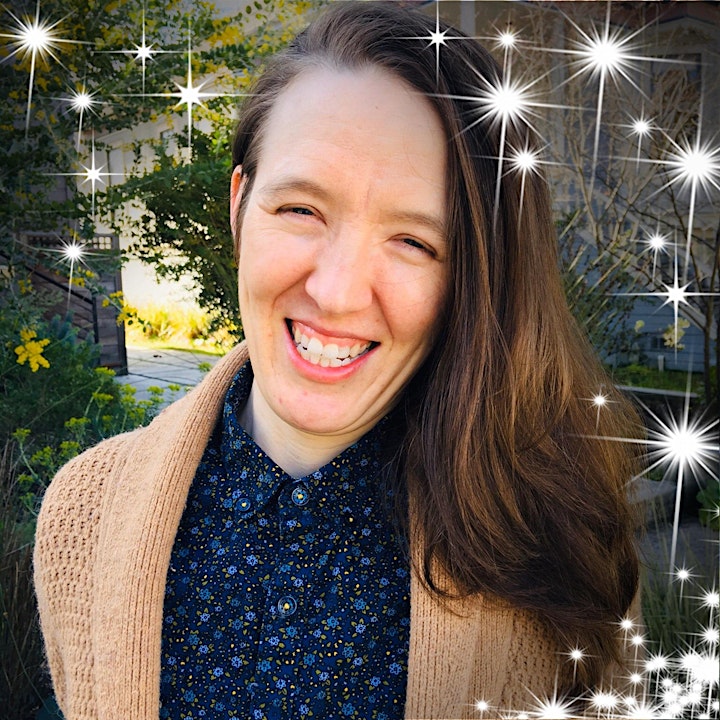 MJoy is a singer songwriter from the Bay Area. Influences span across all genres but the heart of her sound is a pop-rock concoction. When she's not being a starving artist, she's educating herself on how to earn more, and get the positive messages in her songs out there to the rest of us🙌