Description
December 2018 CBIG Meeting: Getting Started with Hadoop
Meeting Date: Tuesday, December 11, 2018
5:30 pm: Dinner and mingling with fellow CBIG members
6:00 pm: Introductions and Spotlight Sponsor presentation from SentryOne
6:15 pm: Power BI Tips with Michele Hart
6:20 pm: Main Presentation with Moyo Lawal
Topic: Getting Started with Hadoop
Session Description: Getting started with Hadoop with no prior knowledge of Unix, Linux or Java can be challenging. Considering big data and AI and their use in today's everyday business, Hadoop is consistently a necessary skill to have. In this session, you will learn what Hadoop is, why it is relevant in the big data world, and how to use it. The session will get you started on your Hadoop journey.
Presenter: Moyo Lawal is a Data Science Consultant at Syntelli Solutions with several years of experience working with data for Software Testing, Quality Assurance, Business Analysis, Data Mining and Reporting. She specializes on helping businesses harness the power of data to achieve business goals. Moyo has a Master's degree in Data Science and Business Analytics from the University of North Carolina at Charlotte and enjoys event planning and catering.
Meeting Location: Microsoft Office, 8055 Microsoft Way, Charlotte, NC 28273. We're in the Multipurpose Room (MPR) in the left building - the 2nd door, farthest from the entrance.
---
Thanks to our sponsors for the continued support.
Gold CBIG Sponsors: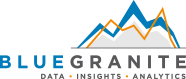 Silver CBIG Sponsors: