December 2017 Functional Forum Meetup [Burlingame, CA]

Monday, December 4, 2017 from 5:30 PM to 8:00 PM (PST)
Event Details
2017 Clinical Round-Up: From Genetics to Population Health



For our final Functional Forum of the year, we are showcasing some of the top clinical content from across all of our 2017 events. Our vision at the Evolution of Medicine is to provide a spark to inspire more practitioners to join the movement, throughout the content and worldwide communities and hope this does that.


2017 has been a big year for our clinical content, not only taking a metaphorical journey from inside the genes (Interpreting Your Genetics Summit) to population health (Journey to 100), but also a literally journey as we bring you content from Forums and speakers across the world. We know it's hard to keep up with all the content we create, so we wanted to bring together the year's highlights in one segment with a truly international flavor.


Kicking us off is Egyptian physician Heba El Nazer, MD, as she takes us through some tricky case studies (MS and Thyroid Disease) from the April Functional Forum from Royal Society of Medicine in London.


Then we hear from Janet Settle, MD sharing her 7 steps to Reversing PTSD that brings together novel therapies and time-tested integrative medicine approaches that underline the need for collaborative care. This session was filmed at Journey to 100 in Guernsey in June.


It has been a huge year from #1 NYT Best Selling Author Dr. Izabella Wentz and from the Boulder Forum she shares the "5 Stages to Hashimoto's Thyroiditis". From our Evolution of Environmental Medicine Forum Aviad Elgez, ND shares the five major environmental illness triggers, from mold to heavy metals, and how to differentiate them in clinical practice.
We will also take shorter clips from our Genetics Summit, including South African nutrigenomics expert Dr. Yael Joffe's live genetic consult with our host James Maskell as well as some of the best one-minute tips from the various conferences we have attended.
Dr.Frank Tortorice is pleased to announce:
TOP FUNCTIONAL ALZHEIMER'S EXPERT WILL BE SPEAKING IN PERSON.
Kathleen Toups, MD who will be presenting "Reversing Mild Cognitive Impairment, Alzheimer's, and other Neurodegenerative Disorders using a Functional Medicine Approach"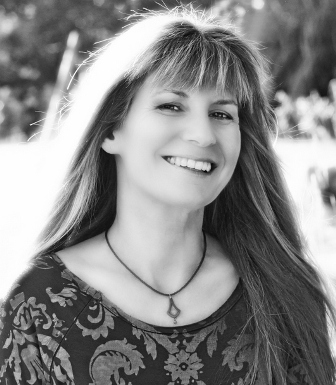 Kat Toups, MD, DFAPA, IFMCP - Brief Bio
 Kat Toups, MD is a Distinguished Fellow of the American Psychiatric Association (the highest honor bestowed by the APA), Board Certified by the American Board of Psychiatry and Neurology, and previously boarded in Geriatric Psychiatry. She is also a Certified Practitioner with the Institute for Functional Medicine.
 Dr. Toups was formerly an Assistant Professor of Psychiatry at U.C. Davis, where she was the Inpatient Residency Training Director, and later the founder and Medical Director of Bay Area Research Institute, a Clinical Trials Research Center in Lafayette, CA, for 12 years. After serving as the Principal Investigator on over 100 clinical trials, including 20 failed trials for Alzheimer's drugs, she realized that the elusive cure for Brain and Psychiatric illness was not going to be found in a pill.
 In 2009, Dr. Toups attended a "Food as Medicine" conference that opened her eyes to the power of Nutritional interventions, and learned about Functional Medicine - a paradigm that could help patients to really get well by working to uncover and correct the root causes of their illness. She went on to complete all of the Advanced Training for certification at the Institute for Functional Medicine, and scores of other Functional and Environmental Medicine trainings. Her practice is now devoted exclusively to Functional Medicine Psychiatry and Functional approaches for treating Cognitive Impairment and Dementia.
 Dr. Toups is currently the organizer of the Bay Area Functional Medicine Study Group, which has been meeting monthly for the past 6 years, as well as several active Functional Medicine LISTSERVs. She was a contributing author to the academic textbook Integrative Therapies for Depression: Redefining Models for Assessment, Treatment, and Prevention published in 2015
 She is currently working with Dr. Dale Bredesen on developing a prospective clinical trial using a Functional Medicine method to reverse Mild Cognitive Impairment and Early Dementia.
My colleague and good friend, Dr. Kat Toups, M.D, will be giving us a very practical Functional Medicine approach to reversing cognitive impairment and Alzheimer's dementia. Dr. Toups was instrumental in her work along Dr. Dale Bredesen in the program he has enacted for reversing cognitive decline and is still working with him as these and other protocols undergo refinements. 
Please register early for this ground breaking program as seats may be scarce as we grow our tribe and members who want to participate in person. Please register on Eventbrite if you plan to attend and make new friends as well. As always, a light dinner will be served. We will be starting the transmission at 5:45pm from Evo Med. See you there!
 Dr. T
 REMINDER: ONLY 30 SEATS AVAILABLE.....SO PLEASE REGISTER AS SEATS WILL FILL UP QUICKLY....DONT MISS OUT ON THIS WONDERFUL AND EDUCATIONAL FORUM!!



As part of our educational mission, the Evolution of Medicine will also email you resources on clinical, practice development and other relevant topics for practitioners in functional integrative medicine. As a reminder, you can always adjust email frequency in the footer of each email.
When & Where

Bay Area Wellness Center
1275 California Drive
Suite B
Burlingame, CA 94010


Monday, December 4, 2017 from 5:30 PM to 8:00 PM (PST)
Add to my calendar
Organizer
Frank Tortorice, M.D. is a Primary Care Physician and has been practicing Internal Medicine in the state of California for about 20 years. He is particularly interested in treating Type II Diabetes and other health care issues resulting from Obesity, but works with all kinds of patients.
Dr. T graduated the University of Rome, School of Medicine and followed up with postgraduate studies at the Western Reserve Care System in Youngstown, Ohio. He is a Diplomate of both the American Board of Internal Medicine and the American Board of Pediatrics. His many awards and honors include the Physician of the Year Excellence Award given by the California State Assembly.
A Message from your Meetup Host: 
We've been hosting meetups for the last two years in order to bring a network of local practitioners together for education, business affiliations, friendship, and individual growth.  Please join us. You can also find us on Facebook:  https://www.facebook.com/frank.tortorice.5?ref=bookmarks