| | |
| --- | --- |
| December 2, 2012, SCWDC Presents Warren Miller's Latest Film ... Flow State | |
Event Details
//
SCWDC Presents Warren Miller's 63rd film . . . Flow State
Experience the thrill ... exhilaration ... and extreme adventure ... as you join fellow snow sports lovers, snow enthusiest, and adrenaline seekers for an exclusive screening of this movie that captures breath-taking skiing and panoramic splender. Watch the movie on a ginormous 46'x16' High Definition screen with state of the art 7.1 digital surround sound (largest High Definition screen in the DC region) in an intimate 240 seat movie theater, from a plush, tilt back seat with unobstructed view, in stadium-style seating. With goodies for every ticket holder and prize drawings at every screening, it is the perfect excuse to get together with your skiing and riding buddies to get stoked for the season ahead. Enjoy the free mini Ski and Snowboard Expo before or after the movie for winter sports, travel, sportswear and equipment exhibits. Before or after the movie, take in the vibrant nightlife, restaurants, and museums in Washington, DC's bustling Penn Quarter entertainment district. Beverages and snacks are available for purchase at the theater. The theater is conveniently located just steps way from the Archives-Navy Memorial-Penn Quarter Metro Station. Or take advantage of no meter fee for on-street parking on Sundays.
come with us as we enter … the Flow State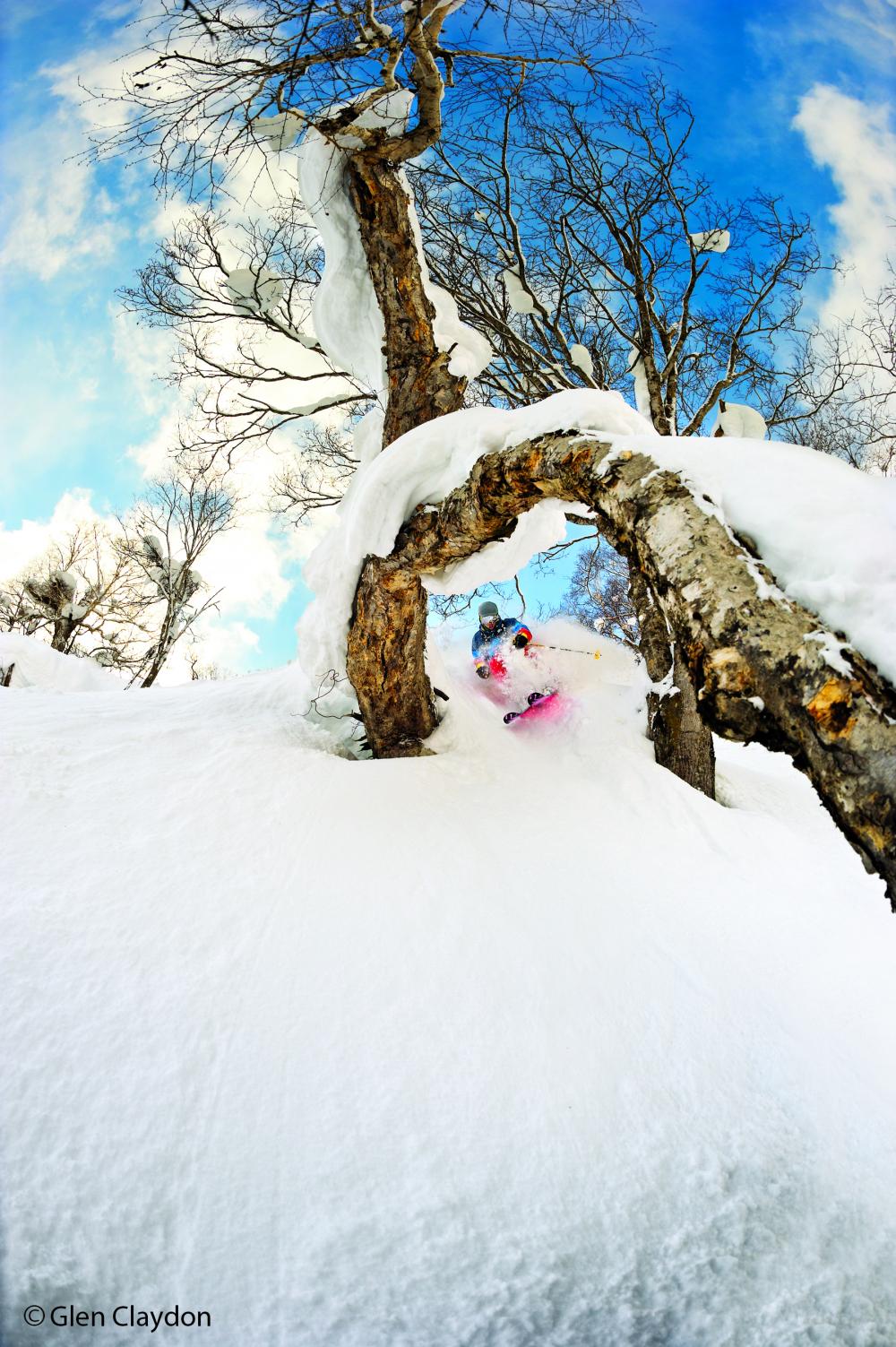 The Flow State is a place of such singular focus and connection with the environment that, there, a place only recently identified by scientists, a place they now understand skiers and snowboarders achieve, where the faster they go physically, the slower things appear to them mentally. This is a place of such singular focus and connection with their environment, they can achieve things previously thought impossible. The film features slow motion sequences, showcasing the flow of skiing, the Flow State.
Get amped for the winter by watching Olympic gold medalist and NASTAR National Pacesetter, Ted Ligety, take on Alaska's mighty Chugach, and Julian Carr bombs down Utah's famed Wasatch. Featuring state of the art cinemetography, and world-class athletes including Colby West, Jessica McMillan and David Wise hitting the most stunning peaks in Alaska, Austria, California, Colorado, Japan, Norway, Switzerland and Utah and beyond, this cinematic endeavor promises to light up your senses.
You won't see ski or snowboard action of this magnitude anywhere else. So buckle up, because this Warren Miller film will take you into the Flow State … where the mountain meets the mind.

Where

Naval Heritage Center
701 Pennsylvania Ave NW
Washington, DC 20004


Organizer
SCWDC is Washington DC Metro area's oldest and largest ski club. SCWDC offers skiing and snowboarding adventures to local, domestic and international destinations. Unique among area ski clubs, SCWDC boasts its very own ski and snowboard school.  Instructors teach never-ever skiers/riders and coach intermediate to expert skiers/shredders in advanced techniques and terrain.  All instructors are volunteers, and all are PSIA/AASI certified.
Established in 1936, SCWDC is a club for all seasons. It offers tennis, sailing, golf, volleyball, softball, rafting, hiking, biking, crab feasts, beach trips, dance parties, cultural events, dinners out, and other activities.  Enjoy SCWDC events with friends and new acquaintances.  Let SCWDC's experienced volunteer trip/event leaders take care of all the advance planning and event details, so all you need to do is focus on having fun!
Visit SCWDC at scwdc.org