December 1st-Secrets to Financing your Business

Tuesday, December 1, 2015 from 3:00 PM to 5:00 PM (MST)
Event Details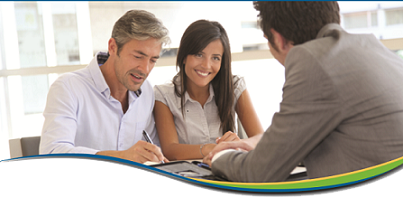 Join us for a complimentary educational presentation
SECRETS TO FINANCING YOUR BUSINESS
Sponsored by Zions Bank & The Wayne Brown Institute
Taking out a loan for your company can be a confusing and frustrating process. Have you asked yourself questions like:

• Is my business ready for funding?
• What is the best source for it?
• How do I get access to it?
• What are the key elements to secure it?

If you are an entrepreneur who needs more information about funding sources, this educational event is designed to help you! This free event is the first step on the path to get capital for your business. Come learn and network with bankers and other entrepreneurs who have successfully secured funding for their ventures. This seminar will run approximately two hours.
Presenters: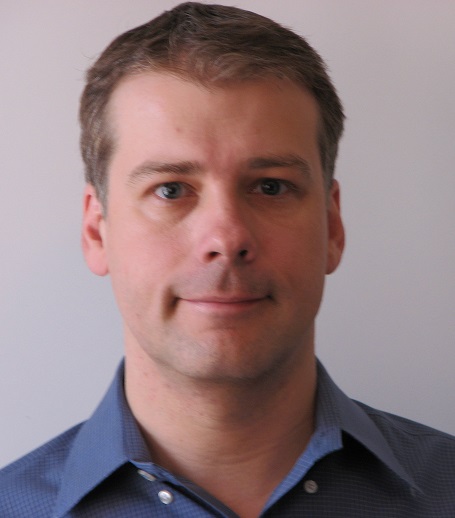 Andy Jorgensen- Lighthouse Investments- Andy is an Angel Investor and Startup Mentor with Lighthouse Investmentsfocusing on the technology space. With over 25 years experience, he has deep roots in the SaaS, Big Data and Analytics space and regularly speaks at conferences across the country. Currently a member of Salt Lake City Angels and SLC Entrepreneurs Circle, Andy has started several INC 500 technology businesses. Andy also serves as a mentor in both the Boom Startup and Wayne Brown Institute programs and sits on the boards of several companies in Utah, New York, Boston, and San Francisco. The Lighthouse portfolio includes seed investments in over 40 companies across North America.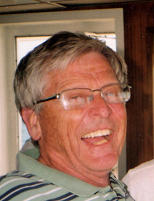 Gordon Holt-  Utah Business Lending Corporation - For the past 12 years, Gordon Holt has lead the Utah Business Lending Corporation which manages a $7 Million Salt Lake County revolving loan fund focused on high tech companies. The purpose of the fund is to create jobs. Gordon has been a business owner for over 40 years and has 28 years of banking experience. 

Greg Mocket- Preferred CFO- Greg is a multi patent-applied-for entrepreneur with a wide range of startup experience from SaaS to IPTV to Satellite antennas to fire extinguishers to jellies. Greg has been instrumental in developing cutting-edge products from concept to launch as a founder of numerous companies, including Orangatango, acquired by iEntertainment Corporation, and ICentral, Inc., acquired by Open Market, Inc. At each stop, Greg was the primary fundraiser, collecting 10's of millions of dollars in debt, equity and customer funding. While at Orangatango, Greg became a leading authority on market driven Internet privacy, consulting US Senators and Congressmen. At ICentral, Greg designed a unique "shrinkwrap" strategy for the ShopSite™ eCommerce storefront engine, making the product a first in Internet channel marketing. Greg is a graduate of Brigham Young University.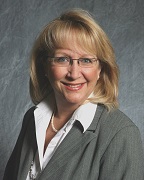 Kathy Ricci-Utah Microenterprise Loan Fund- Kathy Ricci is the CEO/Executive Director of the Utah Microenterprise Loan Fund (UMLF).  This non-profit organization provides financing and management support to entrepreneurs in start-up and existing firms that do not have access to traditional funding sources. Since Kathy joined the UMLF, over $12.8 million has been loaned with an average loan size of $22,500. Kathy received the SBA Women in Business Advocate Award in 2000 and the UMLF received the SBA Financial Services Advocate Award in both 1998 and 2009 and the SCORE Appreciation Award in 2014. Kathy serves on the Board of the Pete Suazo Business Center and South Salt Lake Chamber and has served on the Board of the Utah Hispanic Chamber of Commerce.  Prior to the UMLF, she was the Associate State Director of the Utah Small Business Develop­ment Center in which she assisted in the management of a statewide program providing small business counseling and training.  Kathy has a B.S. degree in Finance and Management and a MBA from the University of Utah. 

Brad Bertoch - Wayne Brown Instutite - Brad, for the last 30 years, has served as President of the Wayne Brown Institute—a nonprofit, nationally recognized, entrepreneurship organization. He is a leader in equity backed business development, capital formation, technology commercialization and entrepreneurship. Under his direction, Utah companies participating in an Institute venture program have generated over $8 billion in financial transactions. In 2008 WBI Alumni companies produced $1.3 billion in revenue, created over 15,000 jobs in Utah, and paid over $49 million in State taxes. Brad is a member of SLC and Park City Angel groups and founder of WBI Angels, and was a venture partner with Hamilton Bio-Ventures Fund II. He is currently a fellow of the Foundation for Enterprise Development, co-founder and current board member of the MountainWest Capital Network, and serves on the Boards of the Utah's Business Resource Centers, the Mountainlands Revolving Loan Fund and USTAR's SBIR Advisory Board, and served on the Utah Legislature's Optimization Commission. He was instrumental in transforming the Salt Lake County's Revolving Loan Fund into a venture debt fund, and assisted Zions Bank in their creation of a venture debt loan product. He is an Honors graduate of the University of Utah, and holds an MBA from Northwestern University's Kellogg School of Management.
---
A Q&A session will follow the presentations. Join us for light refreshments and networking! 
Date: 12/01/2015
Time: 3:00 pm – 5:00 pm
Zions Bank Business Resource Center
120 South Main Street
Salt Lake City, UT 84101
Park in the Kearns parking lot, located behind the 100 South Main Street Branch. 
Exit I-15 at 600 South, turn North on West Temple, then East on 100 South. Turn South into the parking lot before you reach Main Street (about 37 West). Validations will be provided. 


                                                 Member FDIC
By purchasing this ticket and registering for this event, you give The Wayne Brown Institue the rights and permission to publish and use any pictures you may be included in that are taken at this event. For questions or concerns, please contact the Wyane Brown Institute at 801-595-1141 or email us at vc.events@venturecapital.org.   

When & Where

Zions Bank Business Resource Center
120 S Main St
Salt Lake City, UT 84101


Tuesday, December 1, 2015 from 3:00 PM to 5:00 PM (MST)
Add to my calendar
Organizer
VentureCapital.org
Your registration may be tax deductible! VentureCapital.org is a non-profit 501(c)3 organization that is celebrating its 33rd year of helping entrepreneurs Change the World. Our mission is to improve the human condition through technological entrepreneurship. Powered by The Wayne Brown Institute, VentureCapital.org has a mantra to help entrepreneurs Start. Find Money. Change the World. We accomplish this by offering cutting edge educational programs, premier pitch events, and empowering a powerful Cooperative Venturing® network of venture professionals who are actively engaged in advancing the entrepreneur.
December 1st-Secrets to Financing your Business