December 14, 2017 Functional Forum [San Francisco, CA Ocean Beach]
Sales Have Ended
Registrations are closed
Thank you for registering for our event! Please share this event with others that might be interested. We look forward to seeing you soon! Best, Joanne Pappas Nottage joanne@embracefunctionalhealth.org
Sales Have Ended
Registrations are closed
Thank you for registering for our event! Please share this event with others that might be interested. We look forward to seeing you soon! Best, Joanne Pappas Nottage joanne@embracefunctionalhealth.org
Description
Please join us to learn more about Functional Medicine. We will have a local, featured speaker and then we'll watch a 30 minute recording of excerpts from the interviews and presentations by the physicians and researchers.

A great opportunity for Functional Medicine practitioners, Western Medicine practitioners, patients and others in our community to network, share information and support each others efforts while creating awareness of new approaches that help people on their journey to better health and a vibrant life!

The event is free but please register so we can plan accordingly as space is limited.
New to Functional Medicine?
Come learn how it might help you in your life or in your practice with your patients! Looking forward to meeting you and building a lively, active community in San Francisco!
Yummy food/wine/coffee will be available for purchase on-site so come hungry and thirsty to support our venue host, Kawika's Ocean Beach Deli.
We are working on having food/beverages sponsored for upcoming meetings. Please let me know if you might be interested in sponsoring upcoming events.
FEATURED LIVE PRESENTATION - GAYLE REVELS, REIKI & SHAMANIC PRACTITIONER WILL DISCUSS ENERGY HEALING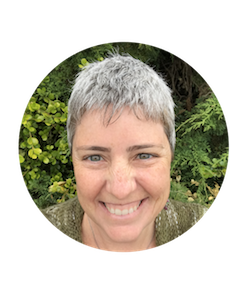 Have you ever been curious about Reiki or Shamanism? Come learn about how energy healing can complement what you are already doing to live a healthy life.

While both are energy healing; Reiki comes from Japan, and the practitioner works as a "hollow bone" to allow universal energy to flow through them to the client; and Shamanism is an ancient practice that has existed in most, if not all, ancestral cultures across the world. A shamanic practitioner can journey to non-ordinary reality to work with helping spirits to perform a healing or return with information on a specific question or intention.

Energy Healing can help you recover joy and love by releasing energy that isn't yours; removing the emotional charge from past events that still cause pain; healing trauma, grief, or sadness; removing spirits that are connected to you through those past events or ancestral history that do not belong; supporting the healing process from illness or injury; cushioning major life transitions; and manifesting a new job, partner, or home.

Gayle is an empath and intuitive who practices Reiki and Shamanic Services to help clients feel better, manifest their perfect life, and communicate with any spirits around them that may have a message or need assistance moving on.

For more information about Gayle and energy healing visit www.energyhealingwithspirits.com
We will be featuring a local speaker each month to share their journey to better health or introduce a topic of interest or approach to better health that might be of interest to our group. Please let me know if you're interested in being a featured speaker at an upcoming meeting.
---
FUNCTIONAL FORUM PRESENTATION - RECORDED FROM LIVE EVENT - WE WILL ONLY WATCH A 3O MINUTE RECORDING OF HIGHLIGHTS FOLLOWED BY DISCUSSION. A RECORDING OF THE COMPLETE PRESENTATION WILL BE AVAILABLE AFTER THE LIVE EVENT AND I WILL SEND YOU A LINK.
2017 Clinical Round-Up: From Genetics to Population Health

For our final Functional Forum of the year, we are showcasing some of the top clinical content from across all of our 2017 events. Our vision at the Evolution of Medicine is to provide a spark to inspire more practitioners to join the movement, throughout the content and worldwide communities and hope this does that.
2017 has been a big year for our clinical content, not only taking a metaphorical journey from inside the genes (Interpreting Your Genetics Summit) to population health (Journey to 100), but also a literally journey as we bring you content from Forums and speakers across the world. We know it's hard to keep up with all the content we create, so we wanted to bring together the year's highlights in one segment with a truly international flavor.
Kicking us off is Egyptian physician Heba El Nazer, MD, as she takes us through some tricky case studies (MS and Thyroid Disease) from the April Functional Forum from Royal Society of Medicine in London.
Then we hear from Janet Settle, MD sharing her 7 steps to Reversing PTSD that brings together novel therapies and time-tested integrative medicine approaches that underline the need for collaborative care. This session was filmed at Journey to 100 in Guernsey in June.
It has been a huge year from #1 NYT Best Selling Author Dr. Izabella Wentz and from the Boulder Forum she shares the "5 Stages to Hashimoto's Thyroiditis"From our Evolution of Environmental Medicine Forum Aviad Elgez, ND shares the five major environmental illness triggers, from mold to heavy metals, and how to differentiate them in clinical practice.
---
A Message from your Host:
Joanne Pappas Nottage
Functional Medicine Certified Health Coach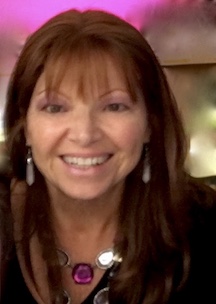 Please join us to create a community of support for each other!
I look forward to seeing you soon!
Let me know if you have any questions!
Additional Event Information:
Street Parking or a large free parking lot 1 block away on the Great Highway at Ocean Beach.
Cheers,
Joanne Pappas Nottage
Embrace Functional Health, LLC
joanne@EmbraceFunctionalHealth.org

As part of our educational mission, the Evolution of Medicine will also email you resources on clinical, practice development and other relevant topics for practitioners in functional integrative medicine. As a reminder, you can always adjust email frequency in the footer of each email.