Description
Join us on October 28th for the 6th Annual Raise Your Glass DECADES House Party. Orlando's only "house" party - Nostalgia for Urban Music Lovers is presented to you by BB&Tnd PEPSI.
Imagine being at a party where they play all of our favorite jams from the 70s to the early 2000s. The kind of party where every time you go to sit down, you have to jump back up and smile when you say "THAT'S MY JAM". Now imagine where you are smiling at the end of the night despite the fact that your feet hurt so much from dancing to almost every single song they played at the party - THAT IS A HOUSE PARTY..
Now imagine the DECADES House Party and people are dressed up in their favorite attire from the Disco Divas to the original creators Run DMC to the dynamic group, Salt n' Pepa.
THAT IS THE DECADES HOUSE PARTY.
Great music, great people, themed attire and hourly prizes for best female attire, best male attire and best CO-ORdinated duo/group.
4 hours of your "must-hear jams" provided by TWO amazing DJs - Orlando's own 94.5 old school DJ Caesar and hailing from Brooklyn, USA, is DJ Lyvwyr​.
EVERY HOUR a different DECADE of music and dances from the 70s to Today.
DECADES Attire contest each hour with Cash prizes totaling over $200 PER HOUR (dress up in costume to rep your favorite decade).
Special pre-party happy hour from 9pm - 10pm with DECADES drink specials and special guest NYC DJ Johnnie Blaze.
Live Singer, Hip Hop dancers and more!
WE ARE CELEBRATING URBAN MUSIC AND ATTIRE.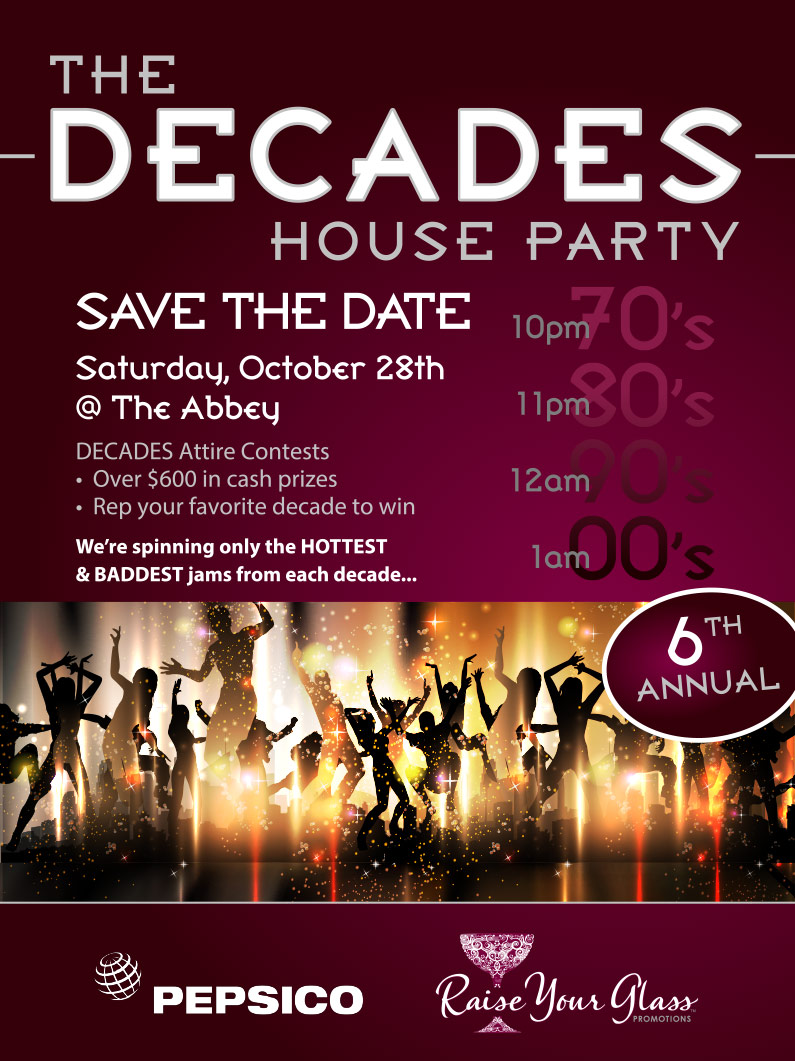 WHICH DECADE WILL YOU REPRESENT? WHICH CELEBRITY LOOK-A-LIKES WILL WE SEE THIS YEAR? COME FIND OUT.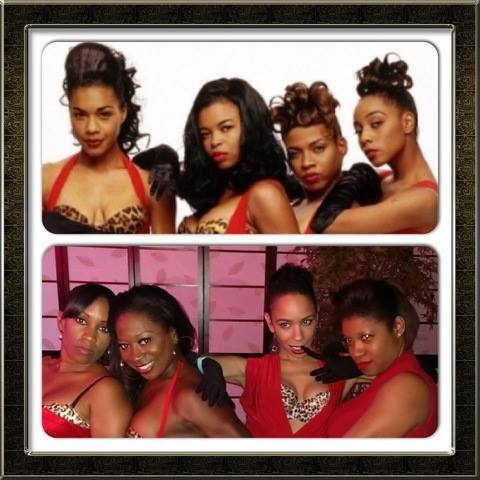 Date and Time
Location
Refund Policy