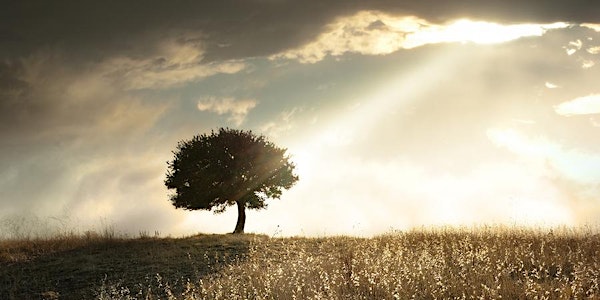 *Dec 17: The Search for Safety & the Three Refuges: A Daylong for People of Color
By East Bay Meditation Center
Date and time
Saturday, December 17, 2016 · 9:30am - 4pm PST
Location
East Bay Meditation Center 285 17th St Oakland, CA 94612
Refund Policy
Contact the organizer to request a refund.
Description
The Search for Safety & the Three Refuges: A Daylong for People of Color
Led by Larry Yang and Louije Kim
All beings wish to be happy, to enjoy safety and a sense of well-being. For People Of Color living in a racialized society, the realities of racism, systemic violence, and trans-generational trauma creates a pervasive sense of danger and insecurity--the search for safety takes on a tender urgency. The Buddha taught that the nature of reality is one of ultimate instability and groundlessness, and to live in conflict with reality brings us suffering. The teachings of the Three Refuges offers us places of relative grounding from which we can navigate our lives skillfully, without grasping for security in what is temporary or false.
Louije Kim is an Oakland-based therapist and dharma practitioner who has been cultivating a Vipassana practice since 2009. Louije completed the East Bay Meditation Center's (EBMC) Commit to Dharma program in 2012 and is a graduate of Spirit Rock's most recent iteration of the Dedicated Practitioner Program. Currently, they are enrolled in the Community Dharma Leader program. They are deeply committed to the personal and collective liberation of local communities.
Larry Yang teaches meditation nationally, and has spent much energy to deepen Dharma teachings within multicultural communities. Larry is a core teacher of EBMC and Insight Community of the Desert in Palm Springs, CA. He is on the Teachers' Council and the Board at Spirit Rock Meditation Center. Larry is trained as a psychotherapist and has spent six months as a Buddhist monk in Thailand. He considers retreat practice, family practice, livelihood practice, and householder practice all integral to a spiritual path towards Freedom. He is one of the teachers who coordinate the Community Dharma Leadership training program, cultivating future leadership in the Dharma.
The East Bay Meditation Center continues the Buddhist tradition of depending on a Generosity-based "All-Dana" model to fund our Center. This means that EBMC does not have specific fees for events, but rather relies on the generosity of individuals to keep the Center operating.
We believe that our Generosity-based model is an essential component of attaining spiritual freedom, and allows the greatest accessibility to the Dharma for the greatest number of people.
All classes at the Center come with a financial cost. When registering, please consider donating to support the center. There is also an opportunity to give Dana at the event. Please note that no one will be turned away for lack of funds. If you would like to explore any EBMC volunteer positions, please send an email expressing your interest to admin@eastbaymeditation.org
EBMC TEACHERS ARE NOT PAID BY THE CENTER. They offer their teaching on a Dana basis and you can offer Dana to them at the class.
In order to protect the health of community members with environmental illness, please do not wear fragranced products (including natural fragrances) or clothes laundered in fragranced products to EBMC.
About the organizer
A diverse community sharing wisdom teachings and social engagement.