Debunking Post Production Myths & More at February 9th's LAPPG Meeting

Thursday, February 9, 2017 from 7:00 PM to 10:00 PM (PST)
Event Details
****Please note the date and location of this meeting has changed****
Join us on THURSDAY, February 9th for two engaging presentations at the Crossroads School Sports Complex - Community Room - 2nd Floor 1634 18th Street Santa Monica, CA 90404:

DEBUNKING POST PRODUCTION MYTHS

Michael Kammes, host of 5 THINGS, is returning to LAPPG to present common misconceptions in Post and what to do when you encounter them.  This entertaining and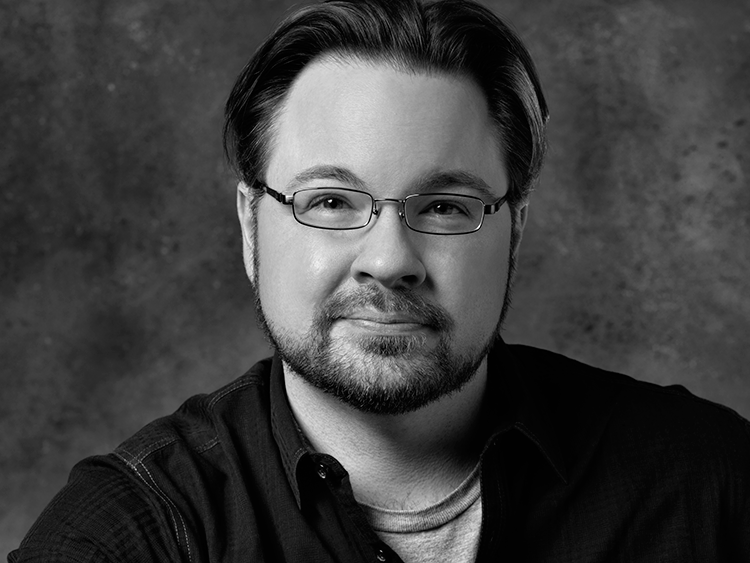 informative presentation will include myths on Color, Audio, Transcoding, Storage, and more! Michael has a wealth of information to share with the group so bring your questions, too! We look forward to having him clear up some of the biggest falsehoods and fallacies in our industry.


Michael Kammes is the Director of Technology at Key Code Media. Michael has been involved in the design and build of thousands of production and post production systems and facility integrations.   In his current role, he consults on the latest in technology and best practices in the digital media creation and communications space, guiding the selection of best of breed solutions. As creator and host of the popular "5 THINGS" web series, Michael continually focuses on demystifying the technology in the industry. Michael is currently a member of the MPSE (Motion Picture Sound Editors), an Apple Certified Trainer (Final Cut Pro – ACT FCP), an Avid Certified Support Representative (ACSR), and is constantly becoming certified on the latest and greatest post technology has to offer.
Q & A WITH IAN SLATER

We are excited to welcome Ian Slater, recently returning to the West Coast from a two year-long stint in London and New York as part of the
editorial team for the much anticipated upcoming feature from Disney, "Beauty and the Beast." Ian will share some insights on his career working in editorial and will answer questions.
IAN SLATER (Editor) began his editing career in New York working on low budget independent grind house films for Troma Entertainment.  After which he became a member of the editorial teams responsible for major motion pictures such as Starship Troopers, The Matrix Reloaded, The Matrix Revolutions, Dreamgirls, Twilight Breaking Dawn, and most recently, Disney's Beauty and the Beast.
***As always there will be plenty of time to network, enjoy some coffee and participate in our great giveaway which includes thousands of dollars of amazing prizes from our generous partners!

$5.00 cash kindly requested at the door will include 1 giveaway ticket.
Location:

Sports Complex - Community Room - 2nd Floor

1634 18th Street
Santa Monica, CA 90404
Click for a map here.
***Street parking is available as well as a Crossroads parking lot behind the Sports Complex at the end of 18th Street.

---
THANK YOU TO BLACKMAGIC DESIGN FOR RENEWING LAPPG SUPPORT!

As 2017 gets under way we want to thank our incredible partner,

Blackmagic Design for renewing their support of LAPPG for the year ahead. We feel very fortunate to be partnering with such an industry leading company who is constantly pushing boundaries and providing filmmakers with the world's highest quality video editing products, digital film cameras, color correctors, video converters, video monitoring, and much more.

The 2017 Sundance Film Festival screened more than 45 films and series that used Blackmagic Design's digital film cameras, DaVinci Resolve Studio grading,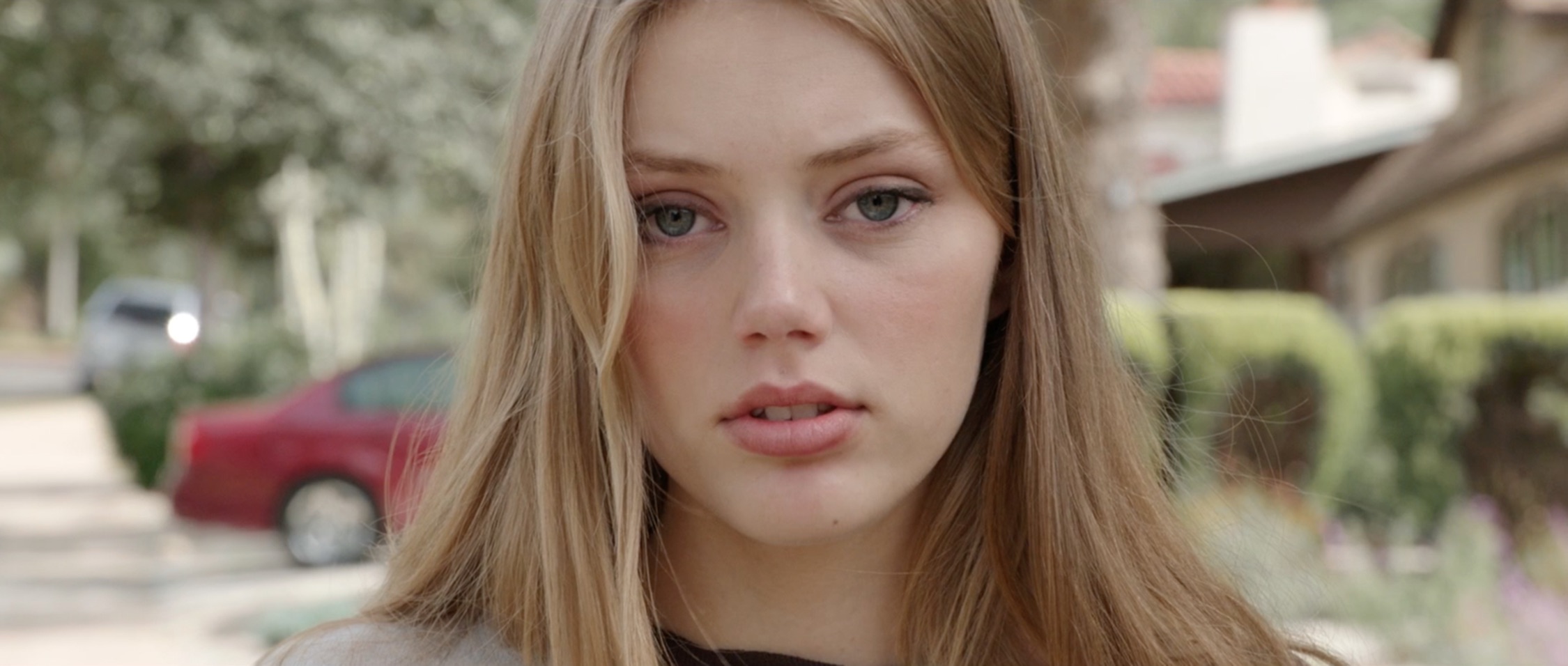 editing and finishing solution, Fusion Studio visual effects (VFX) and motion graphics software, Video Assist monitor and recorder, and other products throughout production and post production.
Some of the festival's most anticipated films and series were shot and completed using Blackmagic Design products, including "Carpinteros (Woodpeckers)" which was shot with an URSA Mini 4.6K, "Colossal" that used Fusion Studio for its VFX, and many films such as "A Ghost Story," "The Big Sick," "The Discovery," "The Hero" and "Rebel in the Rye" that were graded using DaVinci Resolve Studio. (Read more about the Sundance films and the products that supported them here.)

---
CHECK OUT THE NEW VIDEOS FOR AUDIO NETWORK'S PREMIERE PRO PANEL!


Audio Network has created all new videos for both new users and those of you who have already installed the panel.  The Adobe Premiere Panel - Getting Started video provides general information on the panel, installation guidance, and introductory benefits and tips.  The Adobe Premiere Panel -Features and Tips video provides extra tips to customize and maximize your workflow. http://bit.ly/2kpnLUT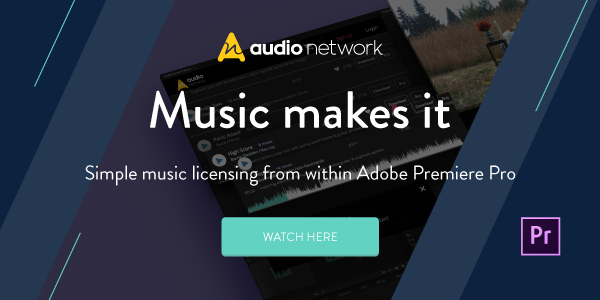 ---
THIS WEEK IN SOUND FOR FILM....

Check, check, double check and check again
 28 Weeks of Post Audio - Week 12

#MixingMondays

Quality control, often referred to simply as QC, is an extremely important process in every step of post-production. For audio, the mix needs to meet the technical quality of what you are delivering – creating a great sounding, immersive mix, making sure the audio stays on spec with the indicated delivery measurements and output requirements, and is free of distortion, clicks and artifacts. From there however, there might be many different QC steps depending on the content – feature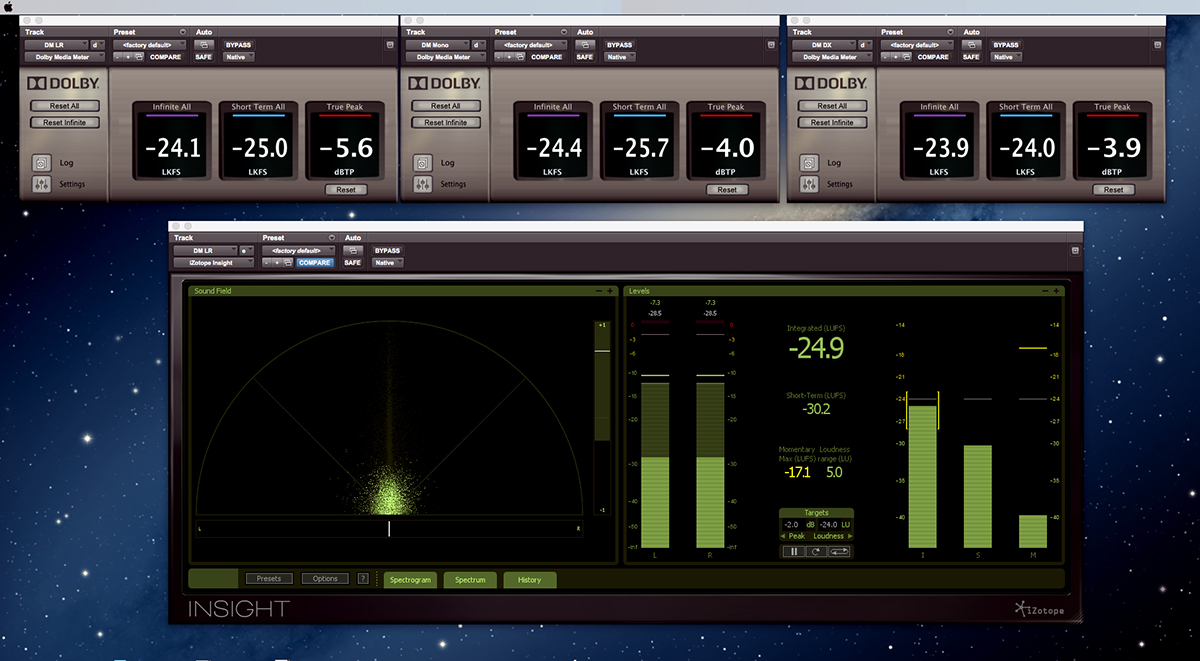 film, television program, multimedia or web.
There are as many audio delivery types as there are broadcasters or distributors. QC criteria is not an artistic or creative evaluation of the mix, the QC department will verify that the loudness standards and that the delivered sub mixes or stems have been correctly prepared. From delivery to delivery the audio output requirements can be all over the map. The delivery doc will hold the keys to what specific needs for the audio there are to be prepared.  (Read more here...)
---
2017 CREATIVE STORAGE CONFERENCE SURVEY

At the 2017 Creative Storage Conference, May 24, 2017 in Culver City, CA (www.creativestorage.org), Tom Coughlin of Coughlin Associates, will present high-level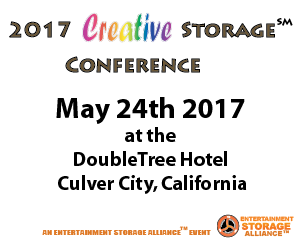 results from the 2017 Survey of Digital Storage Professionals (our 8th survey). As a media and entertainment professional you are invited to participate in this survey.
 
This survey is designed to determine the industry's digital storage needs and expectations for the capture and creation of raw content, editing and post production, distribution of content, digital archiving as well as digital conversion and preservation. The results of this survey will be used to create the 2017 Coughlin Associates report on Digital Storage for Professional Media and Entertainment. The survey will stay open until May 15, 2017.
 

Here is the link for the survey:  https://www.surveymonkey.com/r/FPRW6Y5
 

For more information on the 2017 Creative Storage Conference, please click here.


---
MARK YOUR CALENDAR FOR THESE UPCOMING EVENTS: 

February 8th, 2017 – February LAPPG Meeting (Crossroads School, Roth Hall)

February 18th, 2017 – NewFilmmakers Los Angeles Film Festival (DTLA)

March 8th, 2017 – March LAPPG Meeting (Crossroads School, Roth Hall) 
April 18th, 2017 – April LAPPG Meeting (Crossroads School, Community Room)
May 10th, 2017 –  May LAPPG Meeting (Crossroads School, Roth Hall)

May 24th, 2017 –  2017 Creative Storage Conference (Culver City, CA)
---
NFMLA FEBRUARY FILM FESTIVAL - FEBRUARY 18th

In honor of Black History Month, NFMLA presents 'InFocus: Black Cinema' to open up

February 18th's festival screening. Throughout the night, you will have the opportunity to meet and mingle with the filmmakers and industry supporters over cocktails and beats at the filmmakers' lounge inside the private entry to the 500 seat theater of the South Park Center in Downtown Los Angeles. Come hungry to enjoy gourmet street food from the food truck this month, Fettes Schwein.

$5 for individual programs
$15 for all three programs with an open bar

For more event information and tickets, visit: https://goo.gl/tqDSXr
---
ADVANTAGE VIDEO SYSTEMS' NAB CONTESTS




Advantage Video Systems is getting excited for NAB and is inviting everyone to use their code LV8668 to register to get a pass for NAB and be entered into one of their two contests. You do not need to attend NAB to be eligible to WIN.  Prizes include: one of three $200 gift certificates to AVS, one 8TB RAID, and the

grand prize of an iPad Pro with Pelican case and $1500 production setup.  

Also entrants will be entered to win their other contest, AVS's daily in-booth raffle.  (Prizes TBA.) You must be present to win this one! Come by AVS's booth and enter there for extra chances as well. Signing up for their NAB Concierge Service will get you another entry as will going to one of the NAB events that AVS sponsors like the SuperMeet. Good luck and AVS looks forward to seeing you at NAB.
For more information about these contests, please contact Jeff Stansfield at Advantage Video Systems at 818-624-4242.
---
POST|PRODUCTION WORLD COMING TO NAB THIS APRIL

It's that time of year again! Post-production pros, start making plans for Post|Production World at NAB Show in Las Vegas. This year, the conference will take place on April 22 - 27,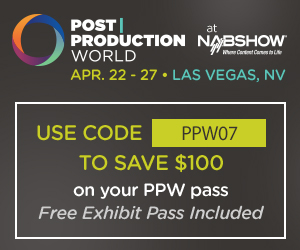 with a program containing over 250 sessions on video editing, motion graphics, cinematography, lighting, sound design, color correction and grading, project management, UAV, content distribution and much more.  A new list of certification prep classes, hands-on instruction and field workshops are also available. Join all the industry leaders that will be there to share their expertise.
Plus, as a LAPPG community member, you can save $100 on your PPW Pass -- just use code PPW07 at registration.

For more information and to register, visit: http://www.nabshow.com/education/post-production-world

---
NEW ROTH HALL PARKING MAP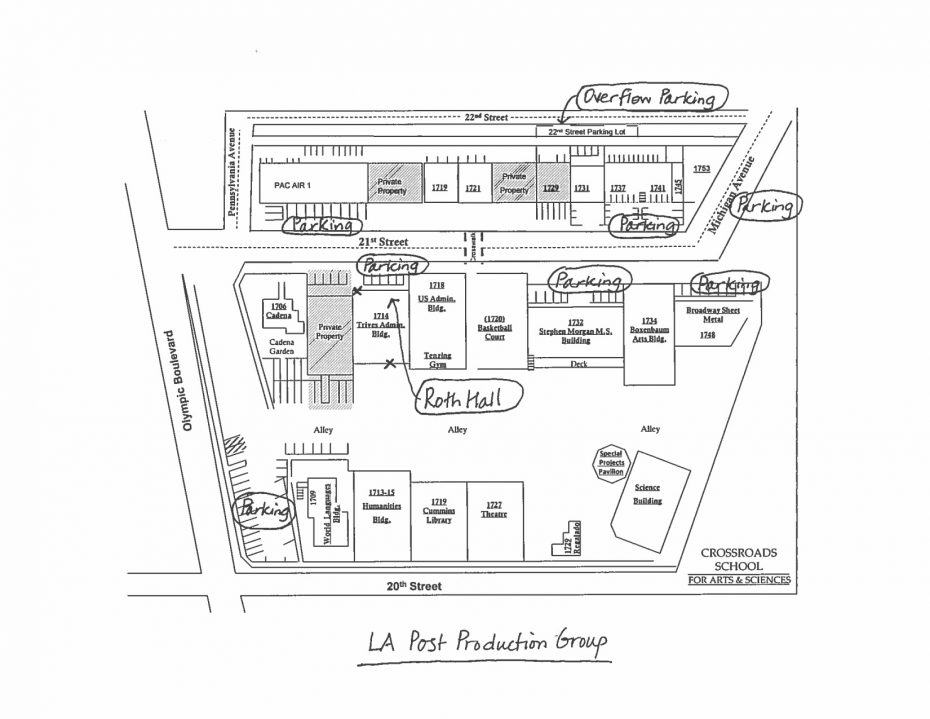 ---
---
We thank the following partners for their generosity and support of our monthly meetings. Please visit them:
Adobe, Advantage Video Systems, Art of the Guillotine, Audio Network, Blackmagic Design, BorisFX, Creative Handbook, Digieffects, Digital Rebellion, Focal Press, GoPro Entertainment, HDSLR Shooter, Imagineer Systems, Intelligent Assistance, iZotope, Mercury Production Report, Other World Computing,  Post Production Buyers Guide, Pro Sound Effects, Pro Video Coalition, ProductionHUB, Randi Altman's postPerspective, Shutterstock, Sorenson Media, Sound & Picture.
We look forward to seeing you on Wednesday, February 8th!
Sincerely,

Los Angeles Post Production Group
Please visit www.lappg.com for discount offers, job listings, industry news and more.
When & Where

Crossroads School for Arts & Sciences
Sports Complex - Community Room - 2nd Floor
1634 18th Street
Santa Monica, CA 90404


Thursday, February 9, 2017 from 7:00 PM to 10:00 PM (PST)
Add to my calendar
Organizer
Los Angeles Post Production Group
The Los Angeles Post Production Group is a professional organization for people with a passion for film, video and the digital media finishing process.

The LAPPG discusses all aspects of post production, from picture and sound editing to color correction, visual effects, codecs, storage and post workflows.

Expert presenters and leading companies come to our monthly meetings and share new technologies, techniques, tools, products and best practices to aid us in telling great stories.
We also provide our members with great offers and discounts as well as opportunities to network and make industry connections.
Membership is free and you need not live in Los Angeles to take advantage of this great resource.
To become a member please email your name and information about yourself to membership@lappg.com.
Debunking Post Production Myths & More at February 9th's LAPPG Meeting