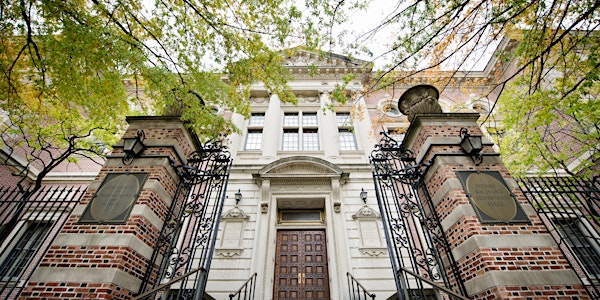 Debt Market Complexity: Shadowed Practices and Financial Injustice
The Penn Law Review presents a day-long event exploring the effects of new and emerging debt practices utilized by private equity sponsors.
When and where
Location
University of Pennsylvania Law School 3501 Sansom Street Philadelphia, PA 19104
About this event
Recordings of the event's panels are available here: tinyurl.com/PennLRPanels
Volume 171 of the University of Pennsylvania Law Review is proud to present its annual symposium on a timely legal topic.
Over the last decade, low interest rates and aggressive quantitative easing have resulted in strong demand for high-yield investments. Corporate borrowers have enjoyed unique leverage and have been able to draft debt instruments with fewer creditor safeguards and various trap doors.
Private equity sponsors have led this charge, and some players have recently begun exploiting contractual loopholes to seize value in distress scenarios. Creditors are being pitted against other creditors in an ever-radicalizing model. These nascent battles—which have been observed at several prominent companies, including Caesars Entertainment, Neiman Marcus, and J.Crew—raise concerns about the potential harm to the U.S. economy if a financial downturn leads to a battle for control over some of the nation's largest companies.
The effect of this credit-on-creditor violence is difficult to assess because the facets are not fully understood. Shifts in creditor and lender composition have exacerbated the complexity and opacity of the leveraged loan and distressed debt markets – rendering these markets more susceptible to downturns and amplifying contagion risks for global economies.
This interdisciplinary symposium seeks to bring together diverse scholars to address the new dynamics that are reshaping the field. It also seeks to create a dialogue among scholars and practitioners of finance, bankruptcy law, capital markets, and economics. We hope to be at the leading edge of private equity's next phase.
A detailed schedule, including a description of each panel and its participants, is available at pennlawreview.com/symposium.
The University of Pennsylvania Law Review is proud to partner with Vince Buccola (Wharton), Elisabeth de Fontenay (Duke), Sujeet Indap (Financial Times), Samir Parikh (Lewis & Clark), and Katherine Waldock (the Millstein Center at Columbia) to present this Symposium.
The Law Review thanks Platinum sponsor Wachtell, Lipton, Rosen & Katz and Gold sponsors Weil, Gotshal & Manges LLP and Kirkland & Ellis for helping make this event possible.
CLE Information
This program has been approved for 7.0 Substantive CLE credits for Pennsylvania lawyers. CLE credit may be available in other jurisdictions as well. Attendees seeking CLE credit must register for CLE credit and make a payment via the online CLE portal (to be emailed) in the amount of $280.00 ($140.00 public interest/non-profit attorneys). In order to receive the appropriate amount of credit, passcodes provided throughout the program must be noted in your evaluation form.
Penn Carey Law Alumni receive CLE credits free through The W.P. Carey Foundation's generous commitment to Lifelong Learning.