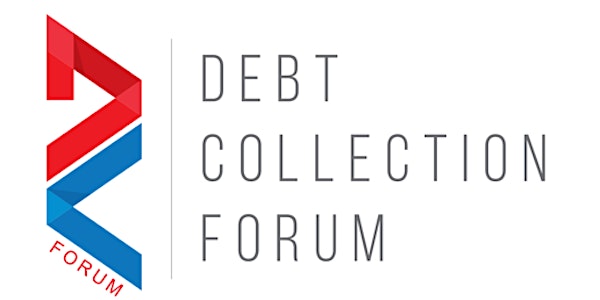 Debt Collection Forum 2019
Location
Trump International Hotel & Tower® Chicago
401 North Wabash Avenue
Chicago, Illinois 00000
Description
The DCF provides exceptional content at an affordable price-point to allow organizations to send multiple attendees and engage in active participation. At DCF 2019 attendees will get engaged, get inspired, and get empowered. This event is intended for credit and collection professionals who are:
Senior Level Executives
Front Line Collection Managers
Compliance Professionals
Trainers
Collectors
While there are many conferences within our industry to choose from, most collection conferences just scratch the surface when attempting to provide real world solutions. The Debt Collection Forum was created to provide debt collection professionals with a foundation of direction, insight, and actionable solutions that can be applied regardless of the size of an organization. Join us at Debt Collection Forum 2019 as we assemble an expert team of operations, and training professionals that will deep dive into real world solutions for today's real world debt collection issues. Here is what you can expect:
Solution driven sessions not sponsor driven sessions
Substance from "In the Trenches" experts who live it, breathe it, work it…every day
Learn operational, compliance, and training strategies that have proven results
Understand how to efficiently and effectively manage YOUR resources
Apply state of the art technology solutions
For Sponsorship and Exhibit Opportunities contact Nick Jarman at nick.jarman@therightaway.com or call (636) 233-9779

* Topics scheduled to change
If you are interested in presenting at Debt Collection Forum 2019 please submit your session concepts to nick.jarman@therightaway.com. Please see the agenda topics below which we strive to fulfill. However, if you have an idea that will help collection agencies and creditors maximize performance and generate more revenue while staying compliant feel free to share.
DAY 1: WEDNESDAY APRIL 3, 2019

1:00pm- 1:45pm: Letters - Boyd Gentry (Law Office of Boyd Gentry, LLC) - Shelly Gensmer (ERC)
2:00pm – 2:45pm: Collector Productivity - Chris Mitcham (SNAAC)
2:45pm – 3:15pm: Break 1
3:15pm – 4:00pm: Speech Analytics - John Bedard Jr. (Bedard Law Group)
4:15pm – 5:00pm: Using The Latest Electronic Communication Strategies to Contact Consumers, Maximize Returns, And Minimize Risks of Liability - David Kaminski and Dennis Barton
5:00pm – 6:00pm: Forum Networking Event
DAY 2: THURSDAY APRIL 4, 2018
8:00am - 8:15am: Welcome Speech
8:15am - 9:00am: Collector Talk-off Techniques
9:00am – 9:45am: Training and Development - Mary Shores

10:00am – 10:45am: Collector Experience - Gordon Beck
10:45am – 11:15am: Break
11:15am – 12:00pm: Contact Strategies (Ohad Samet, True Accord)
12:00pm – 1:00pm: Lunch
1:00pm – 1:45pm: Artificial Intelligence - Dan Fox (Interactions) w/ Special Guest
2:00pm – 2:45pm: Operational Audit Reviews - Thom Majka
2:45pm – 3:30pm: State of the Industry - Michael Lamm (Corporate Advisory Solutions)
3:30pm – 4:15pm: Reasons Why Not to be 100% Performance Oriented Where You Overlook the Risks and Pitfalls - Frank Springfield and Special Guest
4:15pm – 5:00pm: State of Litigation Recovery in 2019
Day 3: THURSDAY OCTOBER 18, 2018
9:00am – 9:45am: Account Scoring
10:00am – 10:45am: Account Segmentation
11:00am – 12:00pm: Workflow Process
Hotel Information:
Trump International Hotel & Tower Chicago
401 North Wabash Avenue Chicago, IL
Special Group Rate: $285 per night
Visit here to make reservations or call 312-588-9023