Description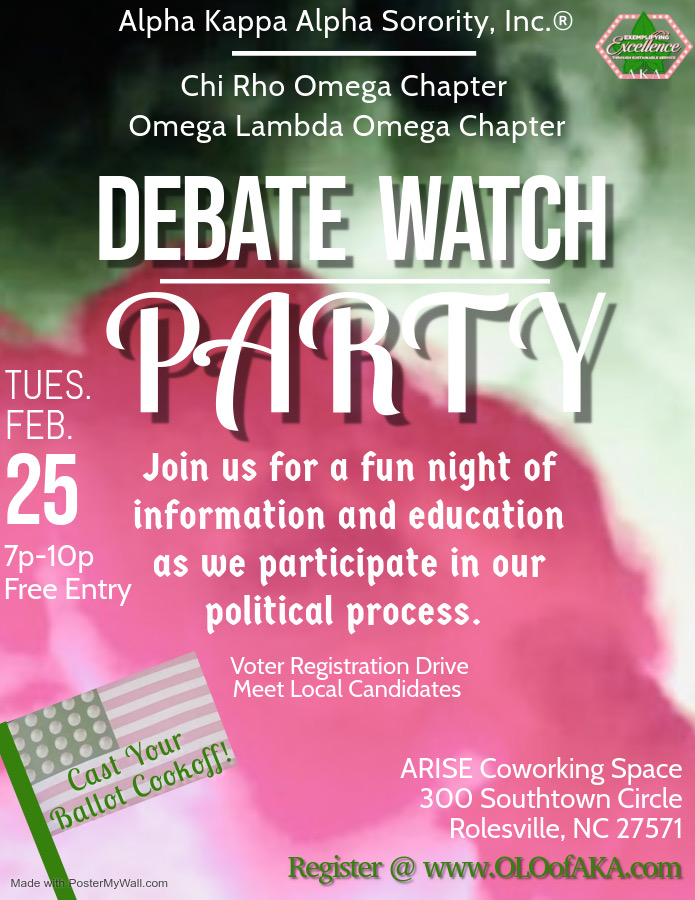 It is time to step off of the sidelines. Are you an actively engaged voter, or are you content to allow others to choose for you? This year, we have the opportunity to not only participate at the local level, but also to impact the highest offce in our land.
The ladies of Alpha Kappa Alpha invite you to join us as we hear what local candidates have to offer, dissect the platforms of the democratic candidates for president, and see how they align with your own views. Entry is free.

To register, visit www.oloofaka.com
Organizer of Debate Watch Party
The Omega Lambda Omega Chapter of Alpha Kappa Alpha Sorority, Inc.® serves North Raleigh and Franklin County. OLO, along with hundreds of chapters across the world, aim to provide community service in the areas of HBCUs for Life, Women's Healthcare and Wellness, Building Your Economic Legacy, The Arts, and Global Impact.  Please visit our website to learn more about OLO of AKA.