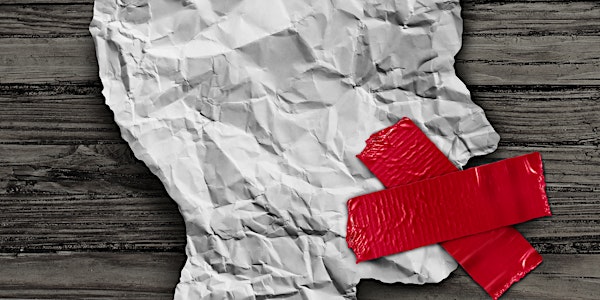 Debate: Free Speech and Cancel Culture with Andrew Sullivan
Is free speech under attack? Sign up to join the debate with Andrew Sullivan, James Lindsay and other notable thinkers across the spectrum.
Refund Policy
Contact the organizer to request a refund.
Eventbrite's fee is nonrefundable.
About this event
On Thursday September 17th, Braver Angels will host an online debate on "cancel culture" featuring hundreds of liberals and conservatives from across the country.
Speakers include:
Andrew Sullivan, former editor of The New Republic and a notable critic of cancel culture
Hawk Newsome, the leader of Black Lives Matter of Greater NY
James Lindsay, author, mathematician, and political commentator widely known on Twitter
Kim Iversen, a passionate, iconoclastic, progressive radio and YouTube personality
Ken Bone, the famous "red sweater" questioner at the 2016 Trump/Clinton debate
Jonathan Rauch, a senior fellow at The Brookings Institute and a contributor to the The Atlantic
Inez Stepman, senior policy analyst at the conservative Independent Women's Forum
Chavonne Taylor, a community organizer and radio host in Los Angeles
Mia Brett, a PhD candidate in legal history who focuses on race and sexuality​ and founder of the All Women's Progress
Isa Cespedes, Creative Director for Sista Circle: Black Women in Tech​
A Braver Angels debate is a new kind of online debate, where Americans across the political spectrum debate our nation's most divisive issues in a constructive way.
Braver Angels debates are not your traditional debate where you seek to "beat" your opponent; they are a collective search for truth that brings forth vigor, passion, and greater understanding.
Sign up now to attend!
You probably haven't experienced anything like a Braver Angels Debate. It's not a political debate, where competing candidates attempt to win votes. Nor is it a competitive high school or college debate, where people advocate positions in which they may not believe for the sole purpose of vanquishing their foes.
A Braver Angels Debate is a highly structured conversation in which a group of people think together, listen carefully to one another, and allow themselves to be touched and perhaps changed by each other's ideas. When done well, everyone walks out a little closer to the truth, more aware of the validity in opposing views, and with tighter community relationships.
As an attendee, you will see and hear the discussion among the panelists, as facilitated by the debate chair. We use the webinar format for very timely and important topics that need both serious debate and broad dissemination. You may participate by the Q&A process or by responding to polls during the debate, moderated by the debate hosts.
Registration for this debate will be closed 3 hours prior to the scheduled starting time. You will be sent a link to the Zoom webinar for this debate about 2 hours before the debate starts. This link will be sent by email to the email address you provide at registration. Be sure to save that email in a convenient place; you will not be able to join the debate without it! We ask that you help us keep the debate secure and safe by not sharing your link with others.
This debate is a free event brought to you by Braver Angels, a 501(c)(3) non-profit as part of our mission to depolarize America. We invite you to consider a gift to Braver Angels; all donations are tax deductible. Your support will allow us to offer more workshops and debates with the ultimate goal of uniting America.
You will have an opportunity to make a donation as you register, if you so choose. Your choice will have no bearing on your registration or Zoom meeting assignment.
Braver Angels events may be recorded, and may be shared with media or used in Braver Angels publications, including web pages. Participants may disable their video if they do not wish their image to be included.