Description
McKinsey recently called product management the new training ground for tech CEOs. Why? Because great product design and innovation are necessary for category leadership.
Join us on September 13 for a debate on some of the most controversial questions in product and design! Should product managers have a technical background? Are PMs really the CEO of the product? Who should product managers report to? What are the guideposts on the path to the C-suite? Who has final say on product design? How can product and design teams co-exist and collaborate effectively?
You'll hear from: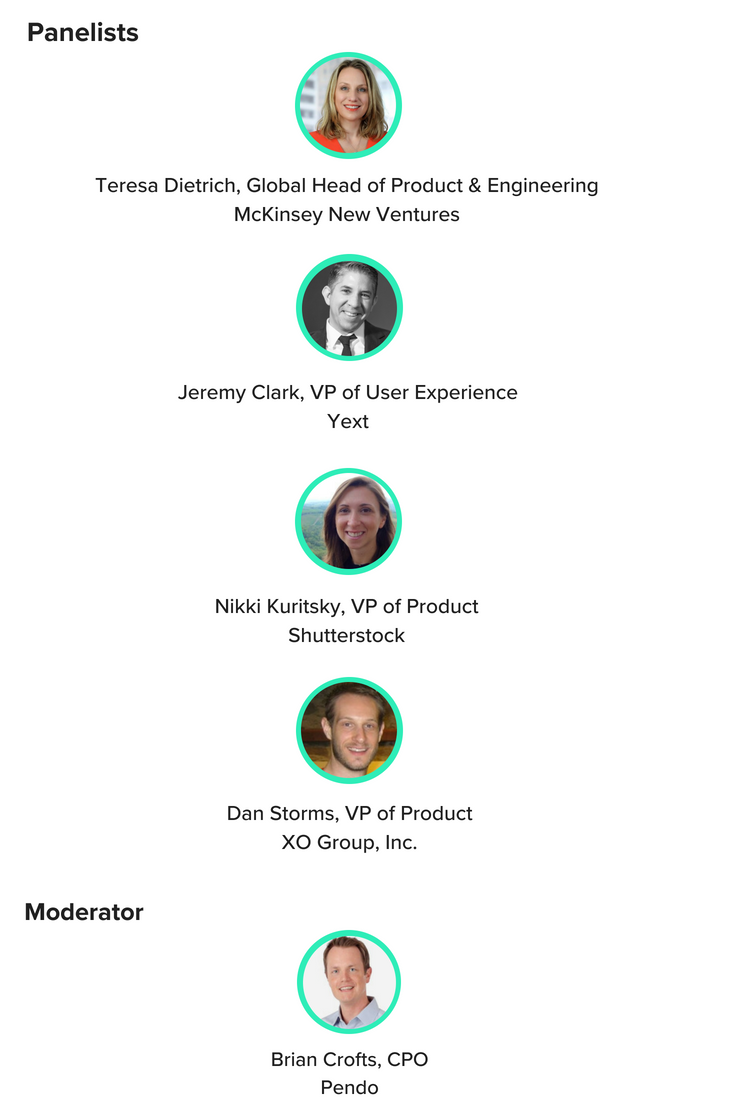 Strong opinions, thorny questions. A ton of product expertise on one stage. It's bound to be fun and enlightening. And there will be drinks.
Seats are limited. Save your spot now!
Can't make the live debate? Check out our weekly debates on ProductCraft.