Description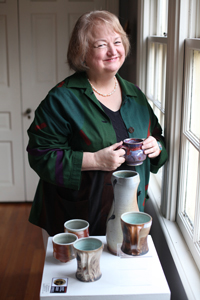 "The next generation of ceramic artists - new challenges, opportunities and the way ahead," a perspective and discussion by Deb Bedwell.
Deborah Bedwell is the former Executive Director (1980-2011) of Baltimore Clayworks and one of its founding artists and former President of NCECA (National Council on Education for the Ceramic Arts) (2014-2017). Deb Bedwell NCECA interview.
Debs extensive knowledge of contemporary ceramics has taken her throughout the US and abroad where she has served as a panelist, curator, lecturer and workshop presenter. In addition she is an accomplished potter who continues to exhibit her clay work both locally and nationally. Her energy and enthusiasm for all things clay truly knows no bounds.