About this Event
The Death's Parade Film Festival is born from our fear, and love, of the unknown. The lurking shadows, the bumps in the night, the feeling of eyes watching you sleep. We can't wait to share our obsession of horror with the San Francisco Bay Area!
The festival will feature short films and feature films from around the world, with an emphasis on paranormal, psychological and body horror, found footage, experimental, killers, monsters, zombies, gore, and dark comedy.
-Theatre doors open at 1:30 PM
-Films start 2:00 PM and everything is over by 11:00 PM
Tickets are $7.50 until September 20th. Buy them here!
The full program has been announced!
A special indie filmmaker panel will highlight the evening: participants from selected films THE WATER HORSE, QUIET ROOM BEARS and BAD DREAMS will be on stage with host Judy Cerda to engage in lively banter about their films and other horrific goodness!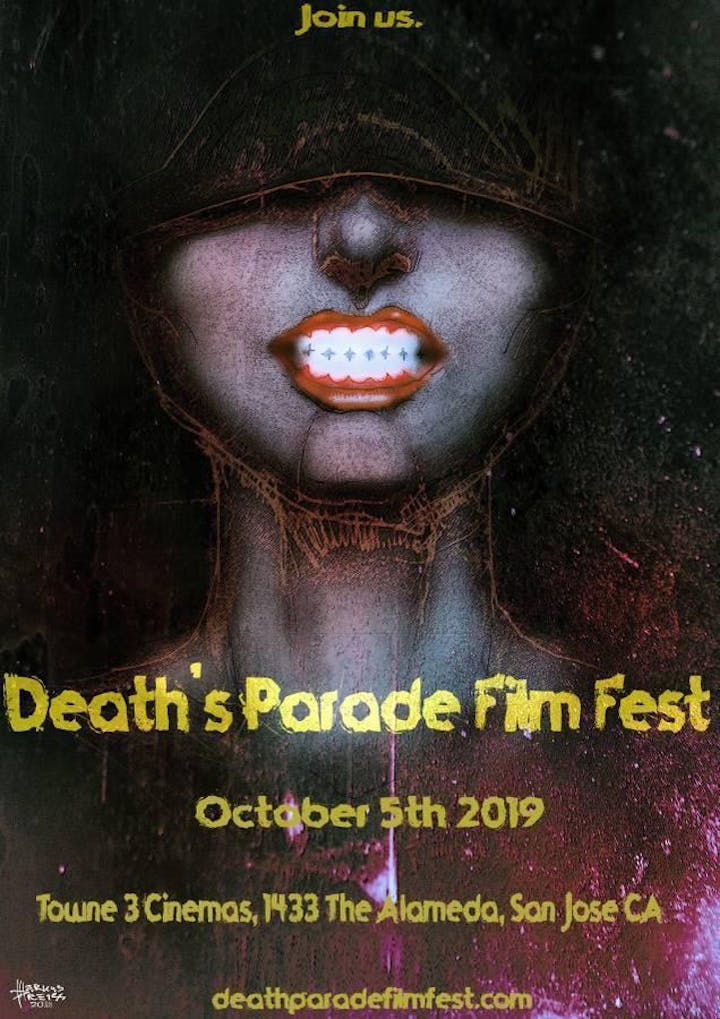 The Death's Parade Film Fest 2019 inaugural lineup is here! We received so many high-quality submissions we branched into the burgeoning world of virtual cinema to hold a one-night exclusive festival in Sansar called Terror Vault! two days before our event in San Jose, California. With both events combined, we arranged close to 11 hours of programming featuring a mix of short films, feature-length premieres, and multiple filmmaker panels for your horrific viewing pleasure. You can view the full selection here https://www.deathparadefilmfest.com/program, but here is a list of some of the titles we're drooling to screen:
Artik (Directed by Tom Skowronski) – Sure to be a crowd favorite, Artik revolves around a comic book obsessed serial killer's sinister plan to train his son to be his replacement. His plans are interrupted when his son lures a well-meaning stranger, Holton, back to their secluded farm threatening to expose their families terrifying secret. Tom Skowronski and Jerry G. Angelo will be attendance to talk about the film!
One Must Fall (Directed by Antonio Pantoja) A horror-comedy slasher set in the 80's about a woman wrongfully fired from her office job and forced to take on a temporary job on a crime scene cleanup crew. With a maniacal serial killer on the loose leaving them lots of work, did he ever leave the scene of the crime? Rising star Daniel de Weldon's performance as a recovering addict is a must-watch.
Playtime's Over (Directed by Tony Reames) West Coast Premiere! The only thing Dee loves more than a classic horror movie is terrorizing the babysitter. It's New Years Eve, Dee's parents are looking forward to one of the rare nights without their angel. Little does Laurie, the new babysitter know, the fifty bucks an hour won't cover the years of therapy needed after spending one night with Dee and her stuffed friends. A wonderfully done horror satire covering the genre's most popular franchises.
Disposition (Directed by Eric Thirteen) - (Terror Vault!) A young woman who is trying to manage depression and medication is stalked by her own darkness. Visions of brutal violence may be her only escape.
Quiet Room Bears (Directed by Lee Howard) Simon's week alone for home renovations quickly turns into a nightmarish spiral into madness and horror with the arrival of a mysterious teddy bear, whose dark origins are more sinister than they seem. Welcome to the horrific world of the Quiet Room Bears. You'll never look at a teddy bear the same way again.
Butterfly (Directed by Ella McKeon) This short film, brilliantly done by a teenager girl, is an honest and unflinching look at how an adolescent views herself in an ever-changing world. It begins with a thought, "We are not what people say we are ...and that's ok".
Munecas (Directed By Eva Munoz) (Terror Vault!) We're thrilled to have a number of expertly-shot Spanish horror films in the program. Munecas follows a rape victim who later kidnaps a man and forces him to play a disturbing game of questions and answers.
Swipe (Directed by Niels Bourgonje) A spine-tingling tale about a girl who finds out she has a match on a dating app with a stranger, despite swiping him left moments prior.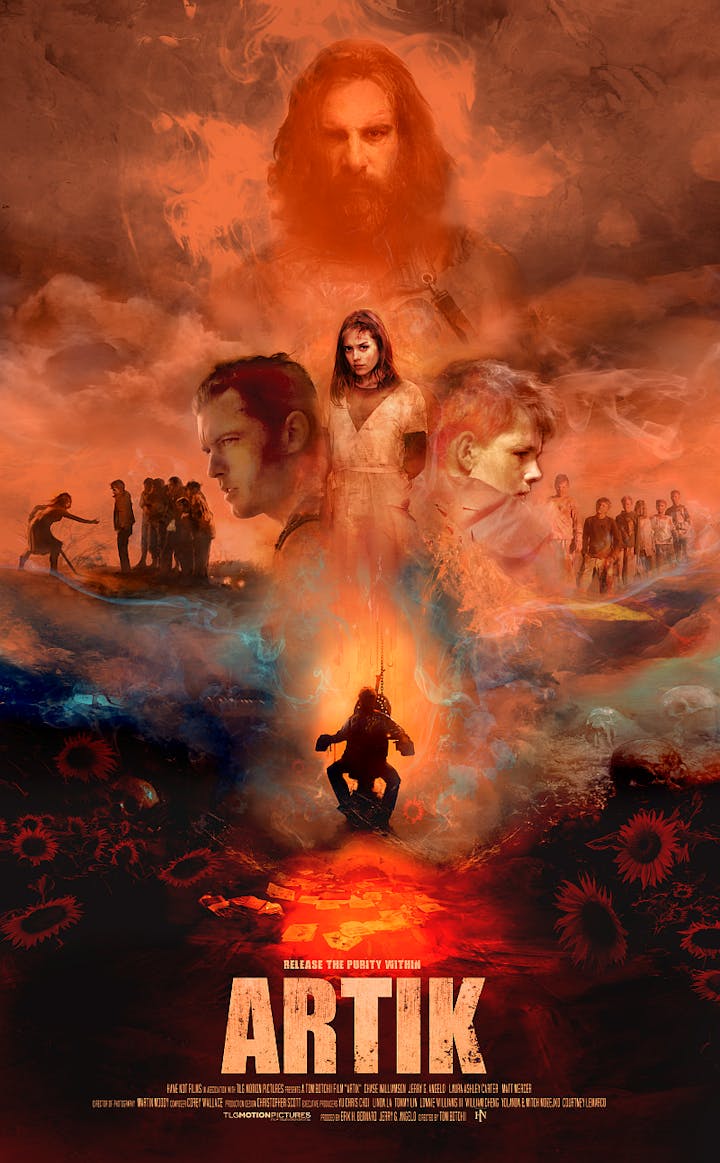 Tom Botchii Skowronski's newly released film ARTIK found it's way to Death's Parade Film Fest, and we're excited to screen this gem this October 5th! ARTIK tells the story of a comic book obsessed serial killer (played by Jerry G. Angelo) who teaches his son how to get away with a series of brutal murders until the boy befriends a mysterious man who threatens to expose the family's horrifying secret. It's grim, it's bloody, and it contains amazing performances by Jerry G. Angelo, Chase Williamson and horror-favorite Matt Mercer. Tom Botchii Skowronski's also crafted some stomach churning visuals horror fans will relish.
As if screening this disturbing tale wasn't enough, director Tom Botchii Skowronski and Jerry G. Angelo will be attendance to present the film and hold a Q&A afterwards! We're stoked to present a such a unique viewing experience during our inaugural run. This is a film you do not want to miss!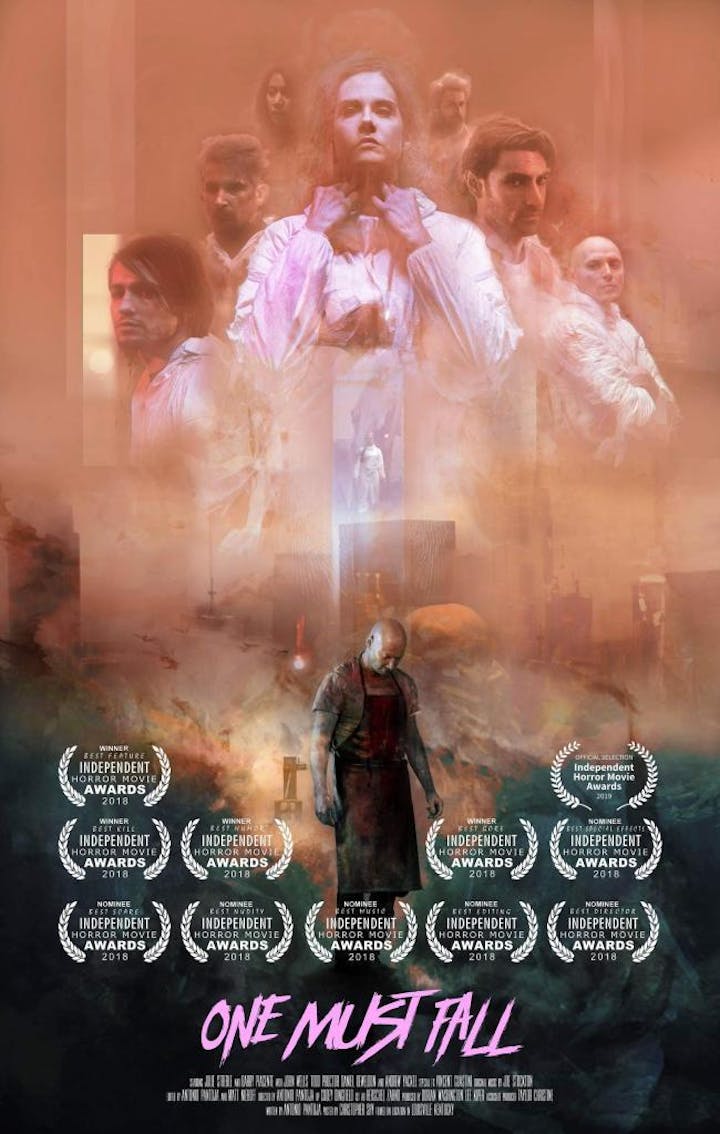 Set in the 1980s, the film centers on a woman wrongfully fired from her office job and forced to take on a temporary job on a crime scene cleanup crew. There's a maniacal serial killer on the loose, leaving the team a lot of work. But did he ever leave the crime scene?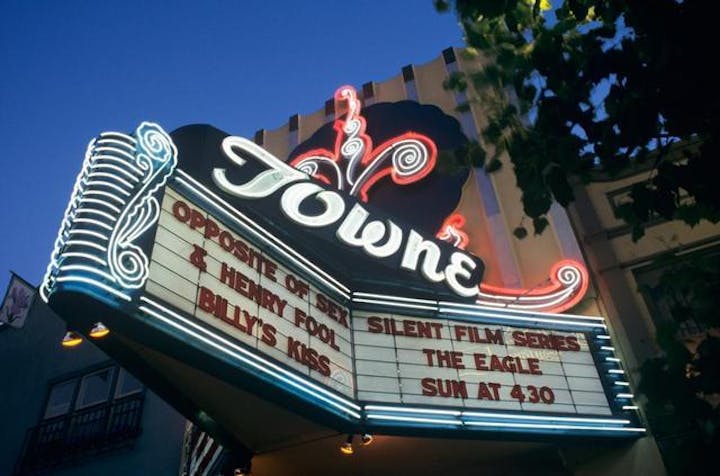 Towne 3 Cinemas, nestled in the heart of Silicon Valley, will play host to a list of veteran and up-and-coming local and international horror filmmakers, eager to share their grisly works of art with a fresh and frothing audience.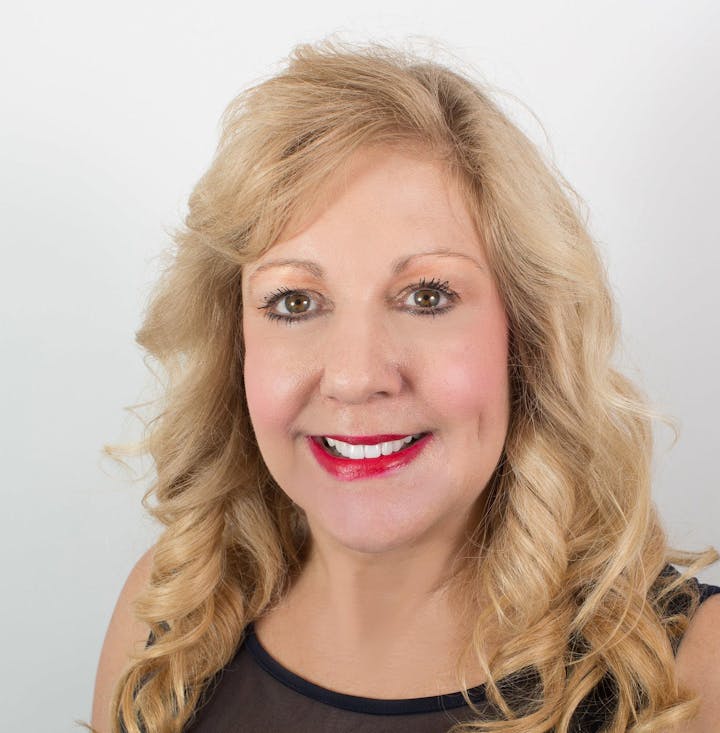 Judy Cerda will be the official hostess for the Death's Parade Film Fest this year, and she is no stranger to horror movies herself. She played the lead role of Maria in El Camino, the lead role of Gina in In Three Days and the lead role of Raven Belladonna in Satan's Cemetery, all horror movies, and she has acted in numerous other horror movies in principal roles as well. She is also a commercial actress and emcee of various live events.
She is happy to emcee at this event and hopes you all have a great time.