Death at SeaWorld - A Conversation with Author David Kirby

Wednesday, July 25, 2012 from 7:00 PM to 9:00 PM (PDT)
Event Details
Seating is on first come, first serve basis - so please come early to get a seat! 
Earth Island Institute's International Marine Mammal Project and St. Martin's Press present: 
Death at Sea World: A Conversation with David Kirby
With Rose Aguilar, host of KALW's Your Call 
and Mark Berman, as seen in Keiko: The Untold Story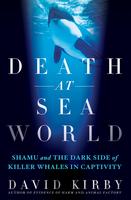 Don't miss author David Kirby, making a special apperance in the Bay Area, to speak about his forthcoming book which explores the truth behind dolphin and whale captivity. Happening on July 25th in San Francisco, this exciting event will provide insight into the dark side of facilities like SeaWorld.  
About the book: 
From the New York Times bestselling author of Evidence of Harm and Animal Factory comes DEATH AT SEAWORLD (St. Martin's Press; July 17, 2012; Hardcover) a groundbreaking scientific thriller that exposes the dark side of SeaWorld, America's most beloved marine mammal park.  From the tragic death of trainer Dawn Brancheau in 2010, to other, less-publicized violent incidents, journalist David Kirby puts these brutal human-on-animal attacks in context and explores the controversial and even lethal ramifications of keeping killer whales in captivity.
DEATH AT SEAWORLD introduces the real people taking part in this debate, from former trainers turned animal rights activists to the men and women that champion SeaWorld and the captivity of whales. Kirby follows the story of marine biologist and animal advocate Naomi Rose at the Humane Society of the US, whose warnings against keeping killer whales in captivity fell on deaf ears.  He also covers the media backlash, the eyewitnesses who come forward to challenge SeaWorld's glossy image, and the groundbreaking OSHA case that may spell the end of having trainers in the water with the ocean's top predators.
Kirby also introduces the reader to various killer whales, also known as orcas, (who are actually the world's largest dolphins) and how they rarely, if ever, harm humans in the wild and are among the smartest animals in the world.  
Don't miss this exciting opportunity to hear the story from the author himself! 
Parking available at http://www.fifthandmission.com/ 
To donate to the International Marine Mammal Project, click here.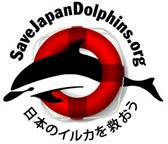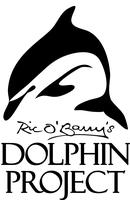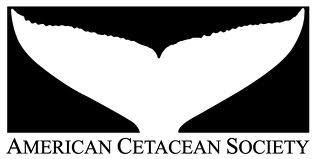 ACS San Francisco Chapter      
When & Where

The Hub SOMA
925 Mission Street
San Francisco, CA


Wednesday, July 25, 2012 from 7:00 PM to 9:00 PM (PDT)
Add to my calendar
Organizer
The New Leaders Initiative (NLI) grows environmental leadership by raising the profile of young emerging environmental leaders in North America, celebrating their achievements, and providing them with the skills, resources, and relationships to lead effective campaigns and projects. NLI honors the legacy of David Brower - firebrand environmentalist, community activist, and founder of Earth Island Institute.


NLI is home to the Brower Youth Awards, the premier North American awards honoring bold young environmental leaders. Since 2000, the Brower Youth Awards has recognized 61 exceptional leaders with a cash prize, a high-energy week of activities in San Francisco, and ongoing leadership support. NLI also offers mentoring and project sponsorship to rising young leaders.