Description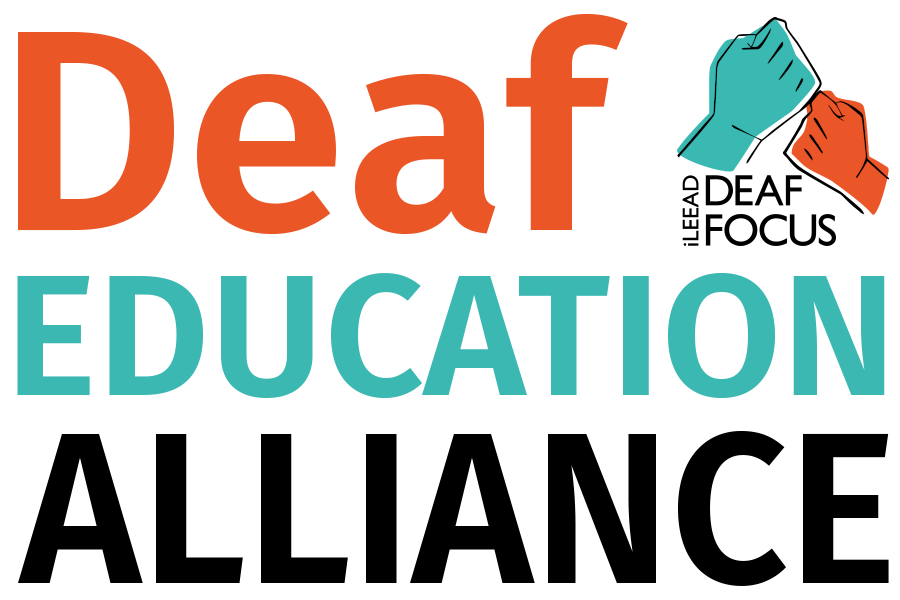 ---
5th Annual Deaf Education Summit is here!
Louisiana Deaf Education Alliance, a project of Deaf Focus, is enthused to host the 5th Annual Deaf Education Summit on February 1-2, 2019 in Baton Rouge, Louisiana. Our Deaf Education Summit is the only conference in Louisiana that provides education and networking specific to the needs of students who are DDBHH; bringing together national and local presenters to share new valuable information with Louisiana stakeholders. We invite parents, teachers, school administrators, psychologists, early intervention service specialists, mentors, social workers, audiologists, speech therapists, deaf education professionals, interpreters, and members of the DDBHH community to attend. The theme in the upcoming summit will be "The Earlier, the Better" with the platform focused on Early Childhood Learning.
---
We are pleased to announce our guest speakers:


Friday Keynote Speaker: CJ Jones
"How do you accomplish your goals?"
We are super delighted to announce that CJ Jones will be with us at the Summit as our first Keynote Speaker on Friday, and will be performing Stand-Up Comedy for us at the following Banquet on Friday evening. CJ Jones is a career entertainer and a life-long advocate for deaf children's literacy skills. He co-wrote and directed 6 classic fairy tales for children's television, a series called "Once Upon A Sign". CJ has a long career of theatrical experience with multiple film & TV appearances including PBS' "Through Deaf Eyes", and the TV series, "Sesame Street". He has developed 3 one-man shows that have toured the US, Japan, Sweden, Australia, Ecuador, and Canada. CJ produced the International Sign Language Theater Festival, which hosted theater artists from all over the US, Russia, and Mexico. More recently, he appeared in the 2017 summer hit "Baby Driver", and this role made CJ the first black deaf actor in an international Blockbuster, and he is currently working with the brilliant James Cameron on the "Avatar" Sequels. We're ecstatic to have him with us!
For more on CJ Jones' work, Click here.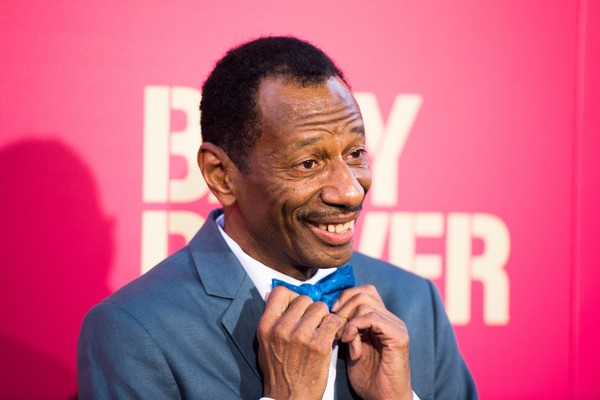 ---
Saturday Keynote Speaker: Dr. Petra M. Horn-Marsh
"The Family and School Toolkit: Deaf Early Childhood Engagement"
Dr. Horn-Marsh is currently the Early Childhood/Elementary School Head Teacher at Kansas School for the Deaf and in her other capacities, she is the President and Co-Founder of the new organization, National American Sign Language Education of Heritage Language Learners, Inc., and the Co-Coordinator of ASL Curriculum Instruction and Assessment. Before that, she was a Bilingual Specialist and also an AEBPD lead mentor for KSD and CAEBER. She served as a school administrator at Jean Massieu School of the Deaf, a bilingual charter school in Riverton, Utah, for a year and at California School for the Deaf, Riverside, for a year and a half prior to coming to KSD. She also has been teaching a variety of American Sign Language and Deaf Culture courses for 20+ years. She graduated from Gallaudet University with a BA in Secondary Education and History, a Masters in History from Utah State University, a Ph.D. in Sociology from Utah State University, and completed a Deaf Education certification program at the University of Kansas. She is Deaf with two Deaf children and 3 hearing children. She came highly recommended by Dr. Laurene Simms of Gallaudet University, Thank you, and we're thrilled to have her with us!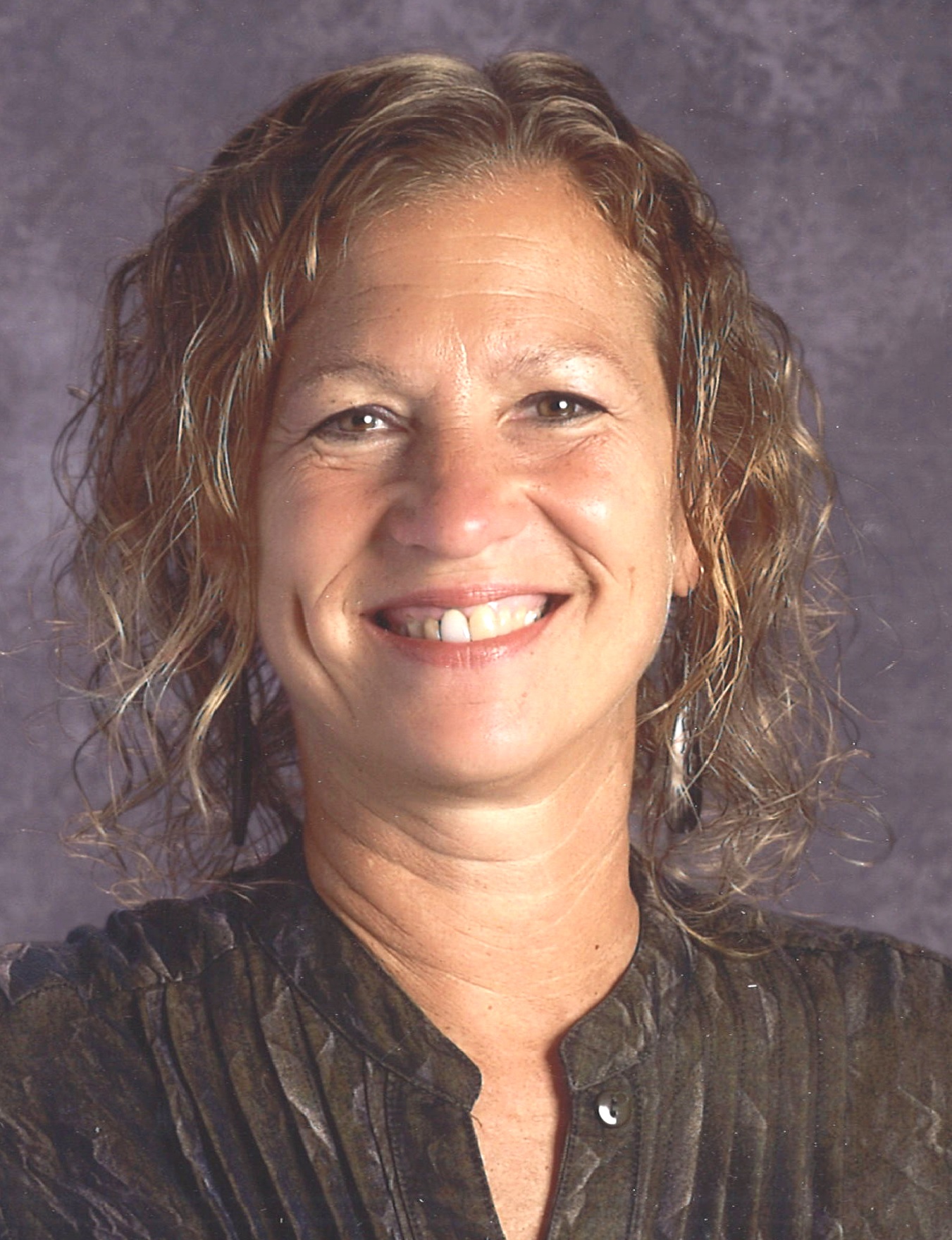 ---


Special Guest Parent Speaker: Lucia Rogerson
"Parents are Stakeholders"
Lucia Rogerson, Group Marketing Manager of Executive Education joined Intuitive in September of 2013. With over 20 years of medical device experience, Lucia is currently responsible for educating hospital teams on gaining the most from their investment and to create clinically efficient and financially successful robotics programs. Hospital Executives, Surgical Administrators and OR practitioners benefit from fully immersive peer to peer engagement programs developed by Executive Education. Prior to joining Intuitive, Lucia gained experience at Carl Zeiss Meditec, Inc. and Kaiser Permanente. When not inspired by the work at Intuitive, Lucia is dedicated to providing support to the Deaf community, educating all on the imperative need for sign language and having equal access for all Deaf people. We recruited her right out of the National LEADK Summit in California, and we are excited to have her with us!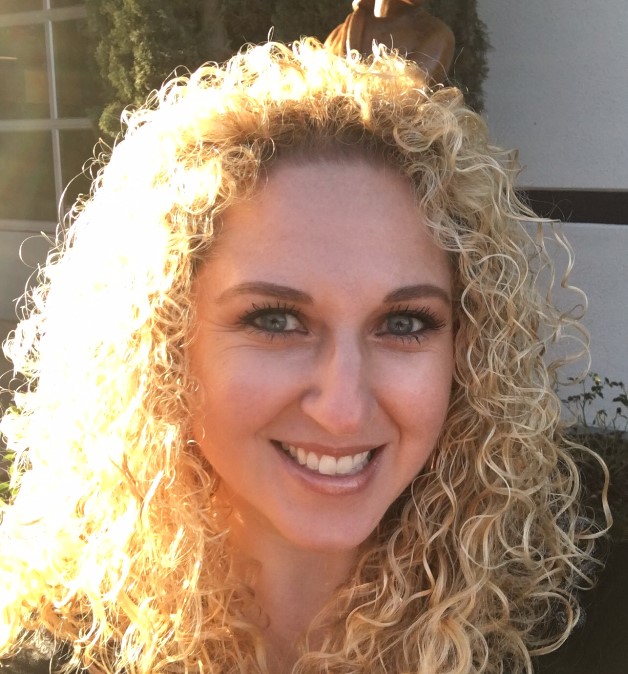 ---
We're not done! The fabulous and ever-so-faithful Joshua Castille is coming back again this year! Joshua is a Deaf actor and a native of Louisiana. He has appeared in "Switched at Birth" series on TV, worked as a Content Creator with DPAN-TV, and played a role in multiple plays including the critically-acclaimed "Spring Awakening" on Broadway in New York City, and he is the 2018 winner of the 'Outstanding Actor in a Musical' award by the Gregory Awards for his role as Quasimodo in Seattle's 5th Avenue Theatre's "Hunchback of Notre Dame" along with E.J. Cardona.
Joshua will have multiple roles with us at the summit. On Friday morning, he will do a youth empowerment session with the students after CJ's Keynote; "I CAN, AND I WILL!", and present about the importance of Deaf mentoring on Saturday afternoon; "Establishing Critical Self-Confidence for Success".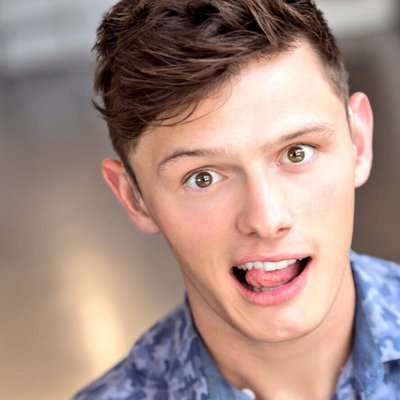 We are offering a special rate for students to participate in the summit on Friday morning with CJ Jones and a youth empowerment session with Joshua Castille for only $25 with a photo session and a Lunch included! To sponsor a student OR a parent of limited means, email us at DeafEd@deaffocus.org
---
In addition to our amazing line up of guest speakers, Ariel Bumbala, Director of the Louisiana Commission of the Deaf, and Jamie Wong, the Special Education Director of the Louisiana Department of Education will join us and give us all a update on the progress of the LEAD-K (Language Equality and Acquisition for Deaf Kids) Task Force. Our hard work and advocacy passed the Act 455 (Louisiana LEAD-K Legislation) earlier in 2018, to remedy the language deprivation among deaf and hard of hearing children in Louisiana with a team of 23 members to establish a framework to assess the language development of deaf and hard of hearing children, ages 0-5, and to track such data. We will have an Expert Panel, compiled of experts bringing their expertise with them, and a Parent Panel, with parents of deaf children sharing their experiences with Q&A sessions following, as well as multiple breakout sessions in different aspects of the journey with early childhood development professionals including Dr. M. Diane Clark from Lamar University Deaf Studies Department, Ariel Bumbala from Louisiana Commission for the Deaf, Jamie Wong from Louisiana Department of Education, Shelley Chesney, Iva Tullier, Denise Crochet, Jimmy Challis Gore, and Beth Ann Johnson with our own, Paula Rodriguez!
Please check out our conference schedule below:
---
2019 DEA SUMMIT SCHEDULE
FRIDAY, FEBRUARY 1
8:00 am: Registration
9:15 am: Welcome & Opening Remarks
9:30 am - 10:30 am: Keynote Speaker - CJ Jones

"How do you accomplish your goals?" (Open to all / Students Session)
10:30 am - 11:00 am: Photo Session with CJ Jones.
11:00 am - 12:00 pm: CONCURRENT SESSIONS
Ariel Bumbala and Jamie Wong: "LEAD-K Legislation Update"


Joshua Castille: "I CAN AND I WILL!" Youth Empowerment (Students Session)
12:00 pm - 1:00 pm: LUNCH
1:00 pm - 1:30 pm: Screening of short film*, "The Silent Child", with an Introduction by Joshua Castille.
*This film won an Oscar for Best Live Action Short Film earlier in 2018, and is 20 minutes long.
1:30 pm - 3:00 pm: Expert Panel with Q&A Session - Moderated by Ashley Argrave
Dr. Thiravat "Dr. Choo" Choojitarom, Pediatrician/Fmr. EHDI Advisory Council Chair

Dr. M. Diane Clark, Professor, Deaf Studies

Beth Ann Johnson, Teacher of the Deaf

Dr. Angela Trahan, IEP Expert

Shelley Chesney, Speech Therapist

Paula Rodriguez, Licensed Clinical Social Worker

Susannah Boudreaux, EHDI Manager

Ariel Bumbala, Director, Louisiana Commission for the Deaf
3:00 pm - 3:15 pm: BREAK
3:15 pm - 4:30 pm: CONCURRENT SESSIONS
Shelley Chesney: "Learning to Listen to Sounds: The Art and The Science"

Dr. M. Diane Clark: "The Neurodiversity of Deaf Children"

Jimmy Challis Gore: "Visual Language is for everyone"
---
6:30 pm - 10 pm:

Dinner: "Eat, Drink, Laugh" Banquet with CJ Jones.
This is a fundraiser dinner for Deaf Focus. ***Community Invited*** (Not included in Conference Registration)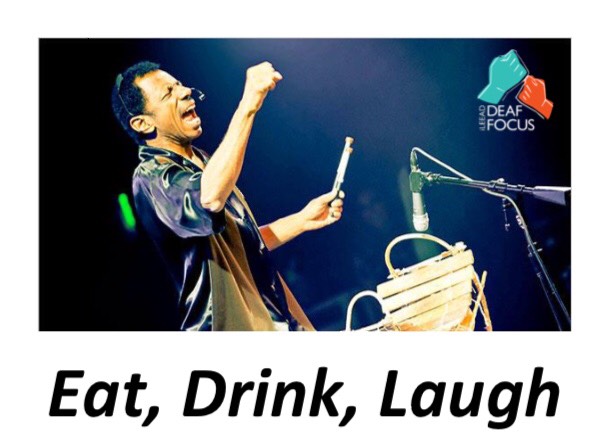 Price: $75 for Public & 1-day Conference Registrants, and $50.00 for 2-Day Conference Registrants.
Buffet-style Dinner in the Sedona Ballroom

Stand-up comedy performance by CJ Jones

Interactive games with Joshua Castille. (Audience Participation - approx. 30 minutes.)
---
SATURDAY, FEBRUARY 2
8:00 am: Registration
9:00 am - 10:30 am: Keynote Speaker - Dr. Petra M. Horn-Marsh
"The Family and School Toolkit: Deaf Early Childhood Engagement"
10:30 am - 10:45 am: BREAK
10:45 am - 11:45 am: Special Presentation with Paula Rodriguez and Beth Ann Johnson

"The Illusion of Inclusion"

11:45 am - 12:45 pm: LUNCH
12:45 pm - 2:00 pm: CONCURRENT SESSIONS
Joshua Castille: "Establishing Critical Self Confidence for Success" (Deaf Mentoring)

Iva Tullier: Cued Speech Presentation


Denise Crochet: "Voicing Opportunities for Young deaf children" (Interpreters' Presentation)
2:00 pm - 2:15 pm: BREAK
2:15 pm - 3:15 pm: Special Guest Parent Speaker - Lucia Rogerson "Parents are Stakeholders"
3:15 pm - 4:30 pm: Parent Panel with Parents of deaf children - Moderated by Joshua Castille
Lucia Rogerson


Dr. Petra Horn-Marsh


Iva Tullier

Candi Latino


Jimmy Challis Gore

Fidelia Estrata


Franjesca Williams

Jeri Pilk

Karen Moore
4:30 pm: WRAP UP



DEAFBLIND INDIVIDUALS: PLEASE CONTACT US FOR FURTHER ACCOMMODATIONS. INFO@DEAFFOCUS.ORG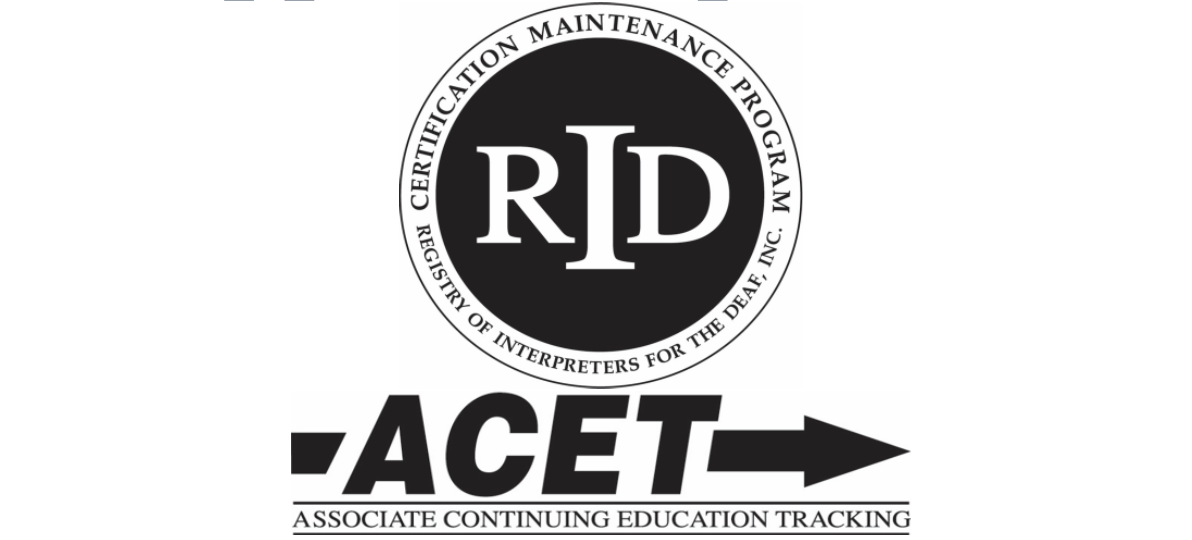 ---
Our Summit will be held at the conveniently located Holiday Inn South on 9940 Airline Hwy in Baton Rouge, LA. This hotel has also gone through an extensive renovation, and we are offering up to 60 Rooms at a Special Discount of $89.99 a night! Call 225-924-7021 to book your room. Use CODE: DFG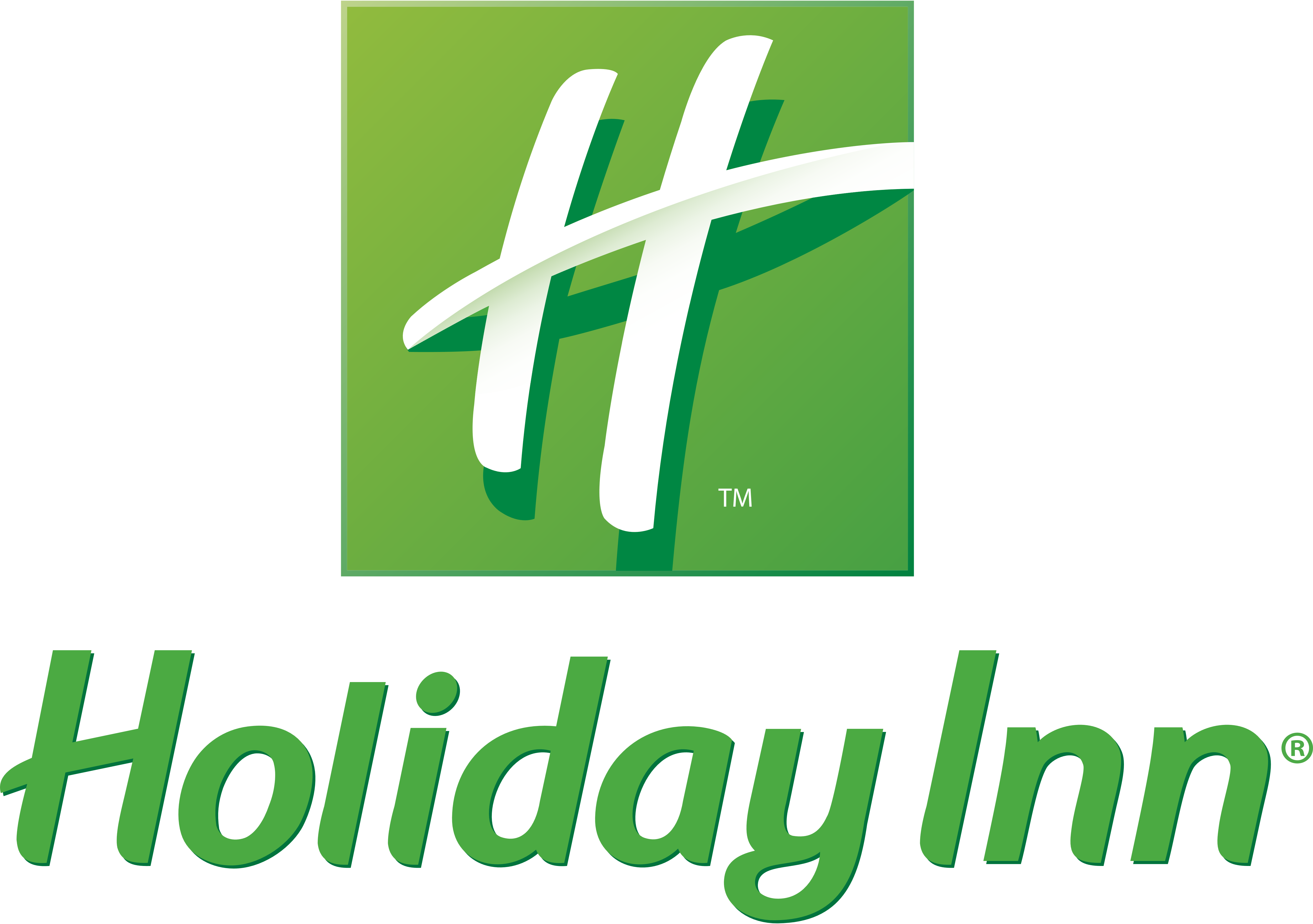 ---
Want to sponsor our conference and/or grab a booth space? Contact: jay@deaffocus.org
A special thanks to our major sponsor: