Join the Dearborn Realtist Board for our annual membership appreciation event Hosted by Will from WGCI! Games, Contest & Prizes
About this event
Come meet the board of the oldest Black professional Real Estate organization - 80 years!!
Realtist Membership Drive Contest starts today!!!;
Send the referral ( Member who recruits the most new members wins prize!)
Deadline:Monday, July 12 at midnight
Real Estate agency that brings their Real Estate Professionals to the event contest!
Bring three to five Real Estate Professionals.
Member who post the most on their social media website using the hashtag #chicagorealtist will win a prize.
Sponsorship packages are available: call 872-333-2447 for more details.
Member Special - Feature your business logo for this event - $50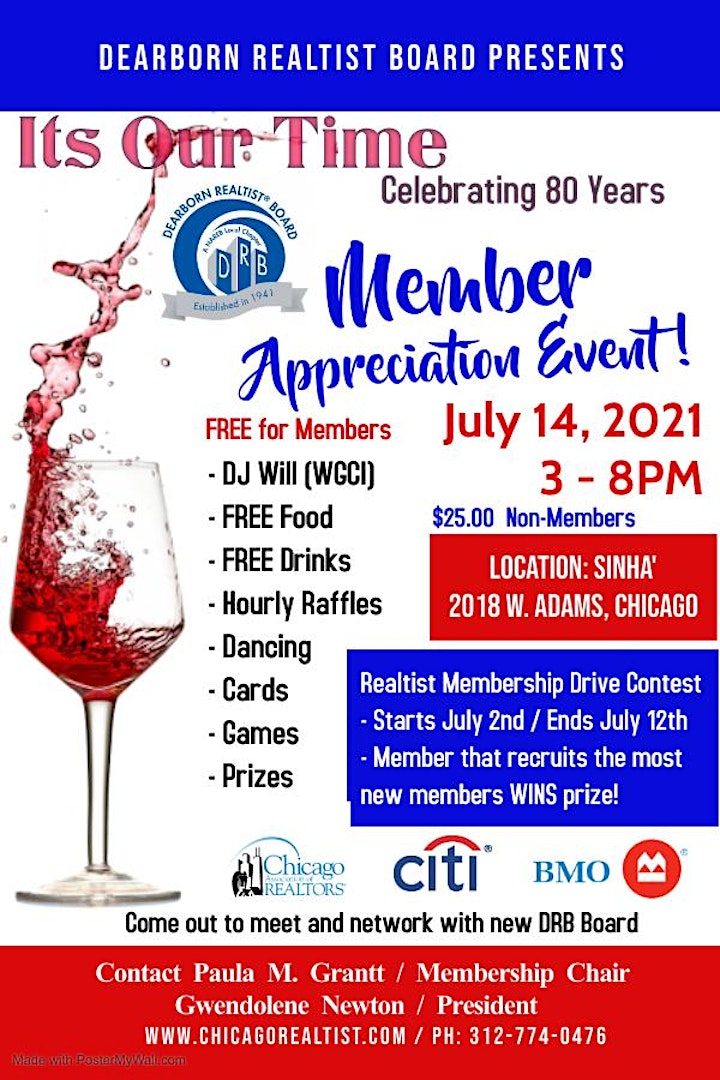 Organizer of Dearborn Realtist Board's Annual Membership Appreciation Event & Picnic
The Dearborn Realtist Board is the local chapter of the National Association of Real Estate Brokers (NAREB) which was formed in 1947 out of a need to secure the right to equal housing opportunities, regardless of race, creed, or color. Since its inception, NAREB has participated in and promoted meaningful challenges and supported legislative initiatives to ensure fair housing for all Americans. Today NAREB has 90 chapters located nationwide.