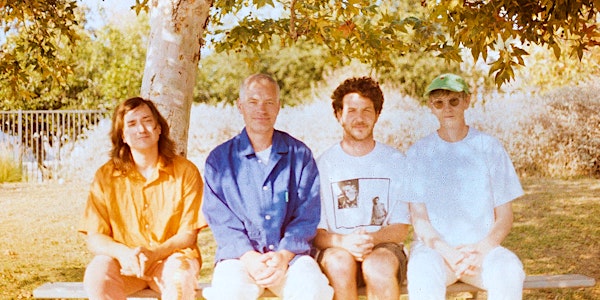 Dear Nora w/ Nicholas Krgovich
ALL AGES
Waking Windows Presents
Waking Windows is excited to welcome Dear Nora to Light Club Lamp Shop.
When and where
Location
Radio Bean 10 N Winooski Ave Burlington, VT
Performers
Headliners
More Performers
About this event
From Orindal Records:
human futures, the latest album by Dear Nora and the group's first recorded in a commercial recording studio, will be released by Orindal Records on October 28, 2022. Over the album's twelve tracks & thirty-four minutes, there are new kinds of songs, old kinds of songs, there is still the voice of beauty and sanity that we've come to know and love over the years. On songs like leadoff track and first single "scrolls of doom," Dear Nora founder and guiding force Katy Davidson leans more into the producer's role than that of singer-songwriter – coaxing bandmates Greg Campanile (drums), Nicholas Krgovich (piano/synth) and Zach Burba (bass/synth/drums) through chord changes, beats, and stylistic blends, while writing vocal melodies on the spot. Everyone brings the most interesting parts out of each other and themselves. Here, Katy's more like the 'top-line' writer, composing the melodies, harmonies and lyrics, almost treating the other elements as if they were found – making this Dear Nora record much more collaborative than past ones and particularly contemporary in its process.