Dear Music Festival at Downtown Nashville
About this event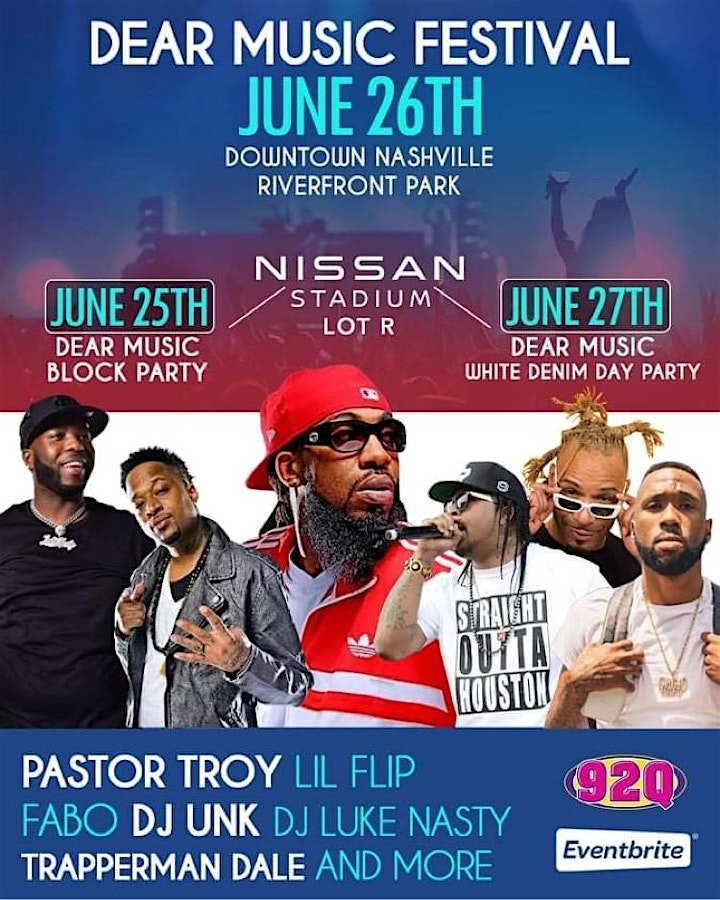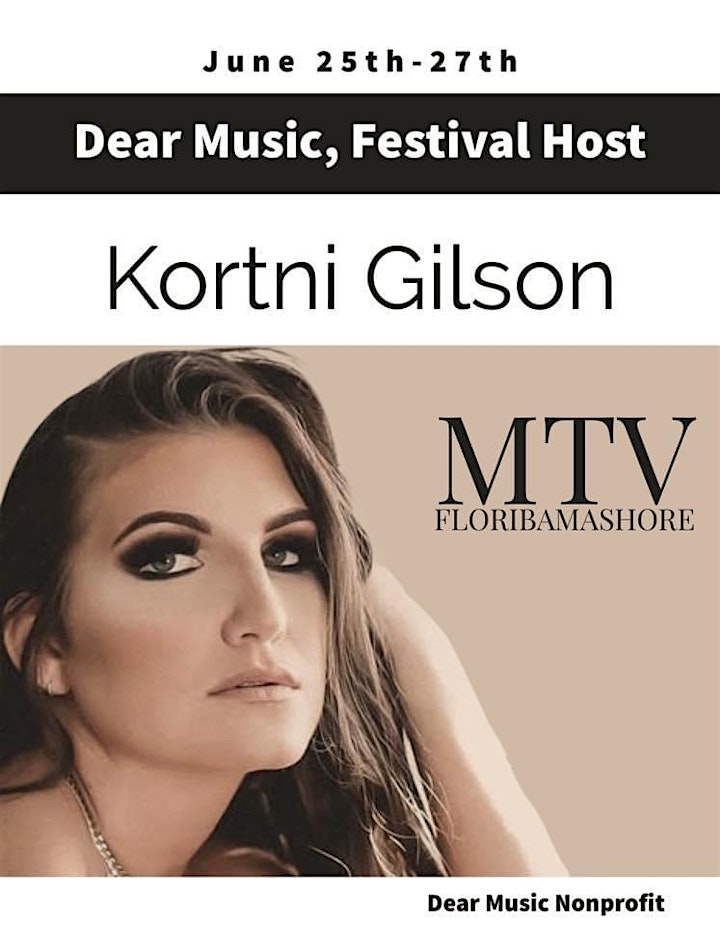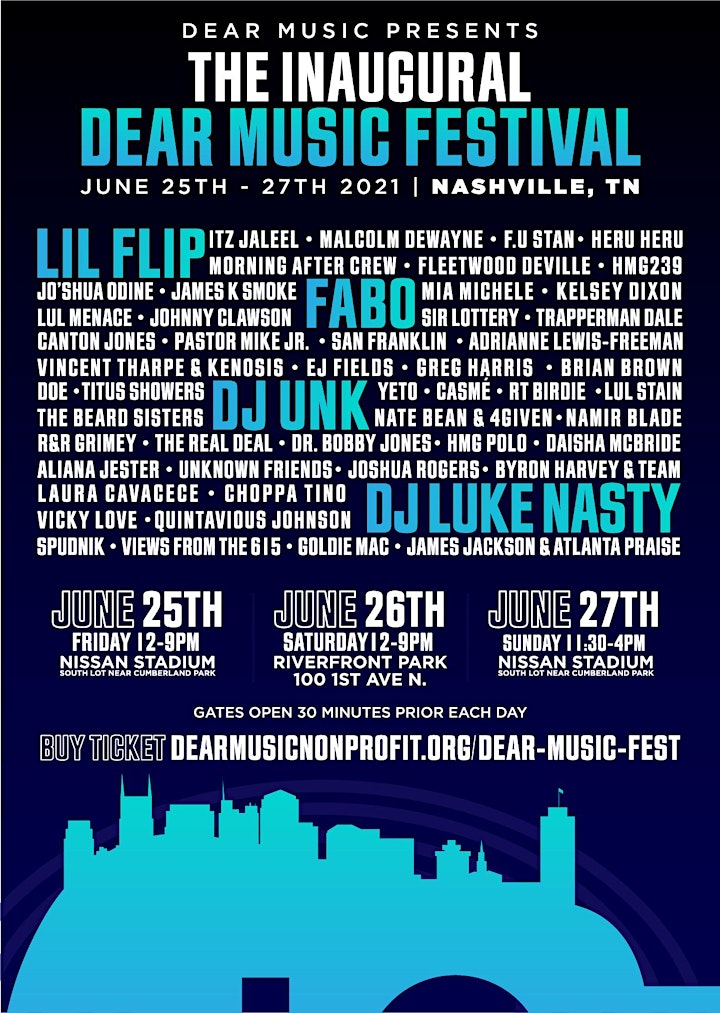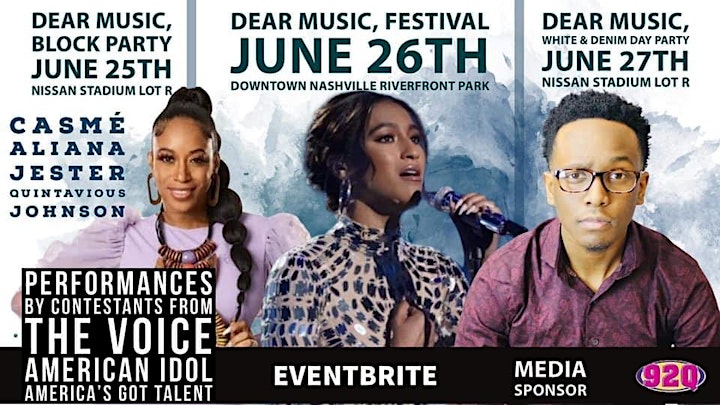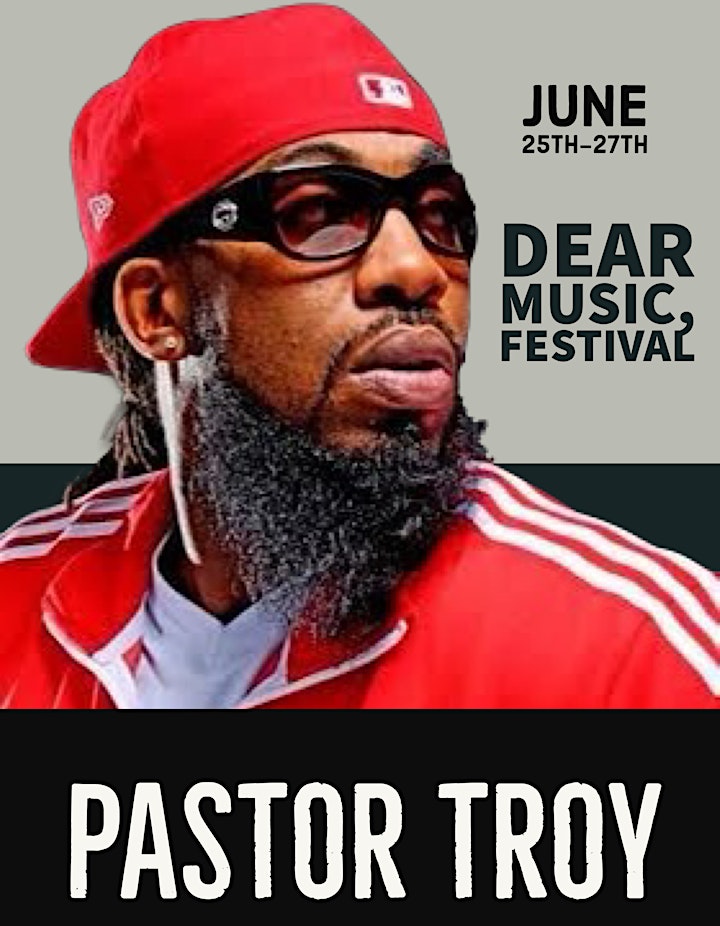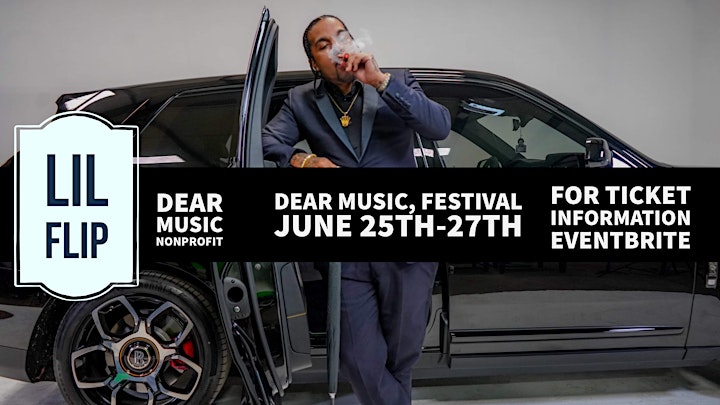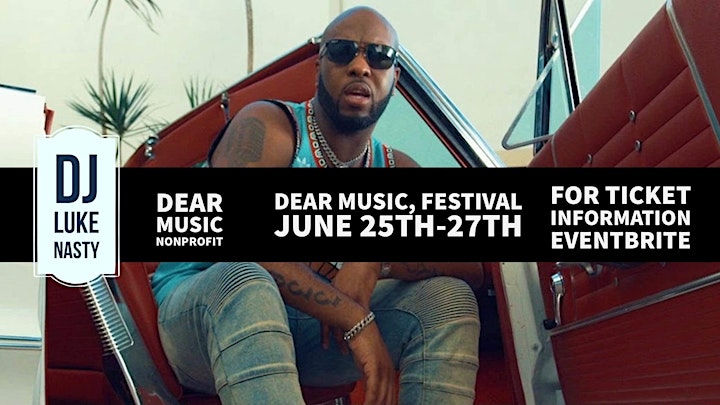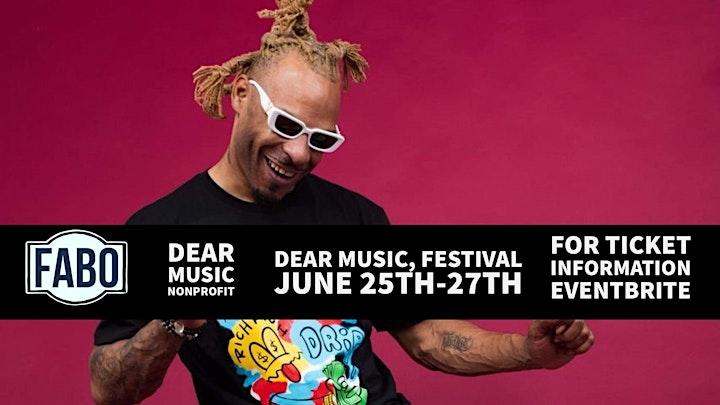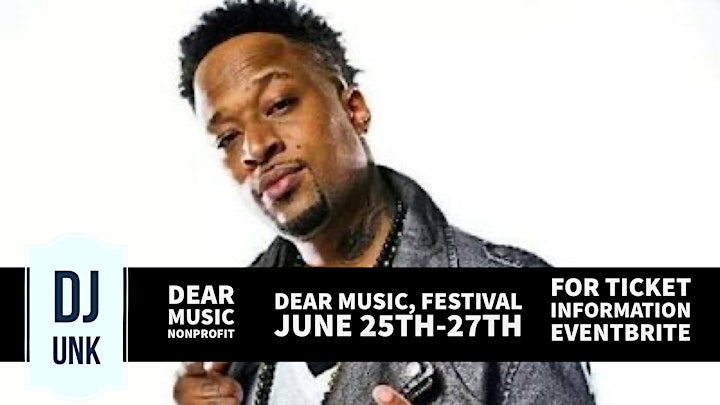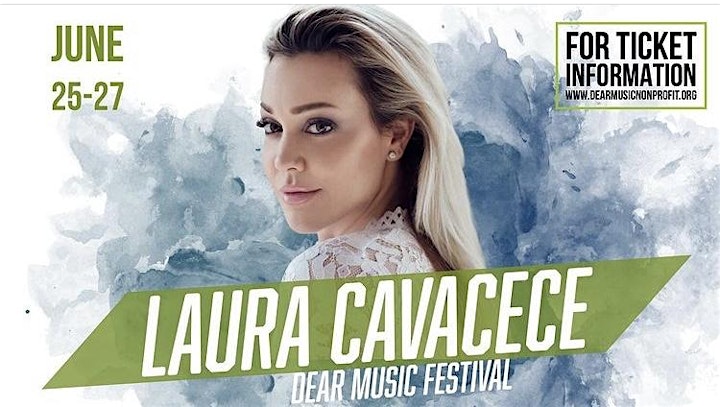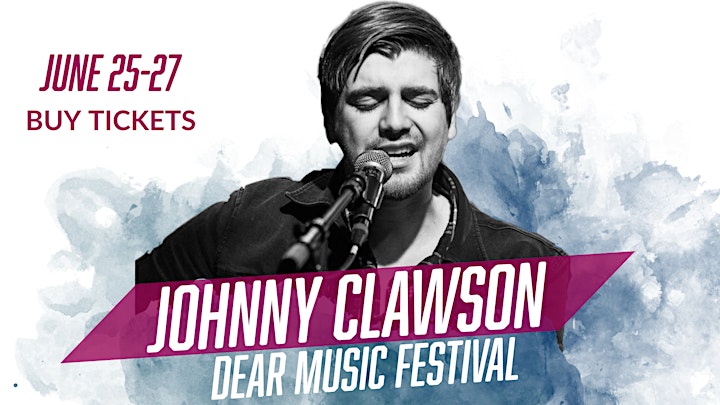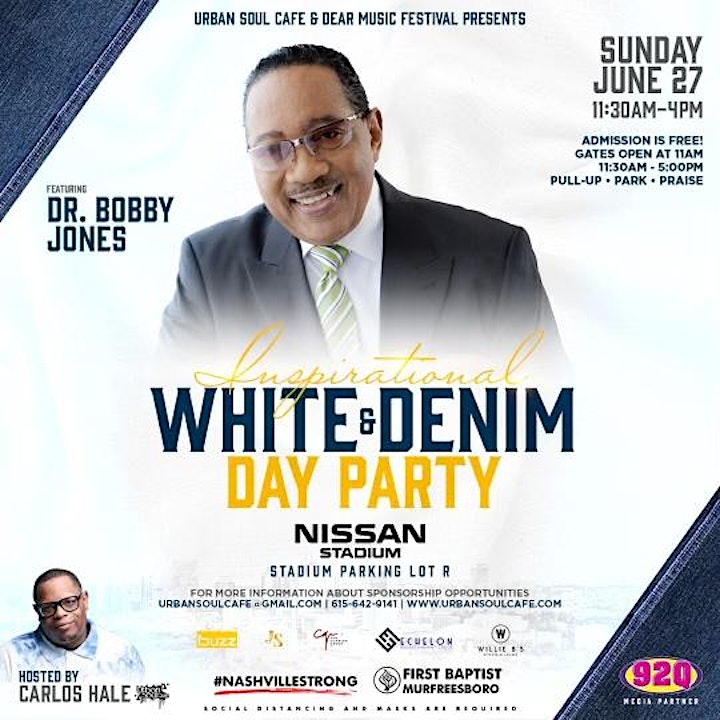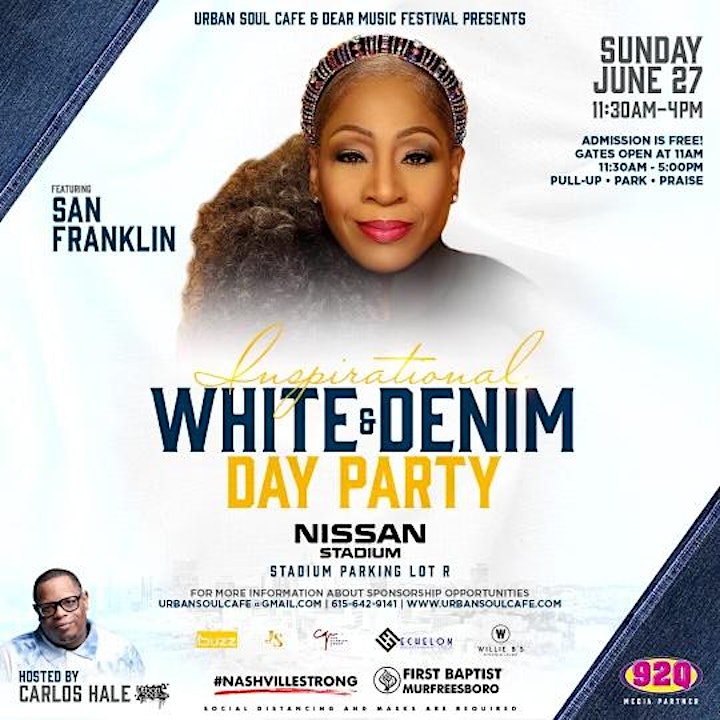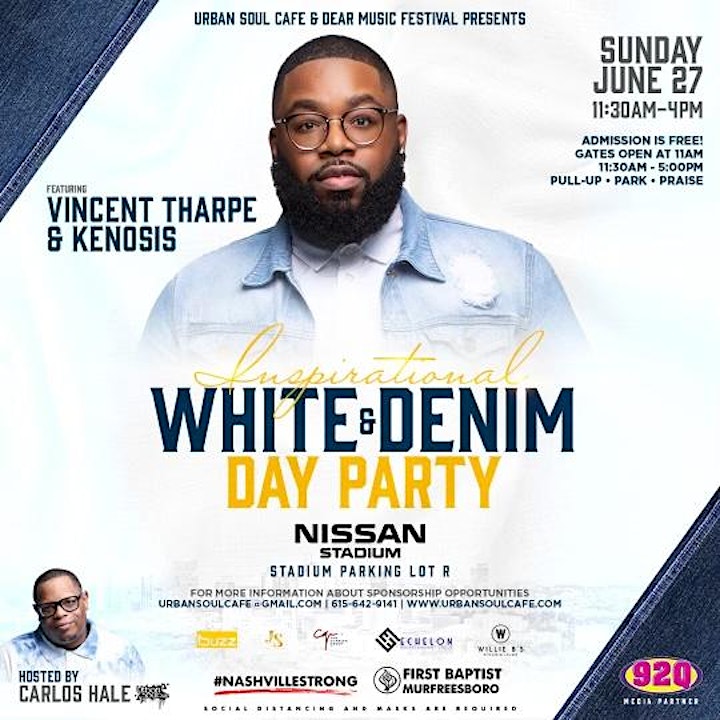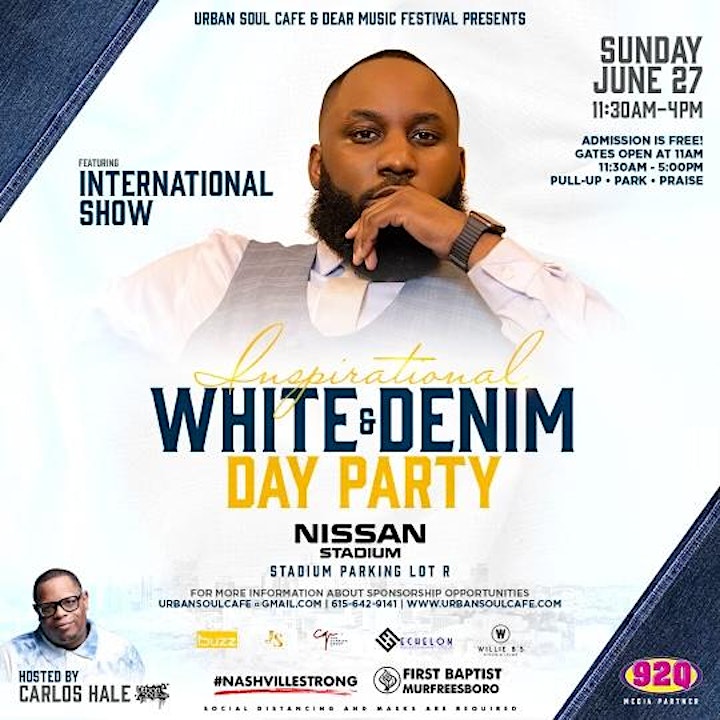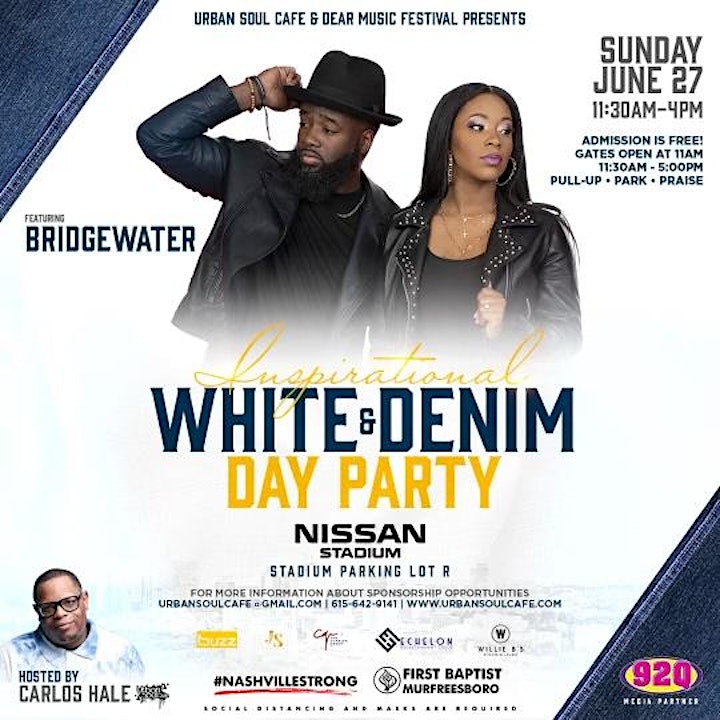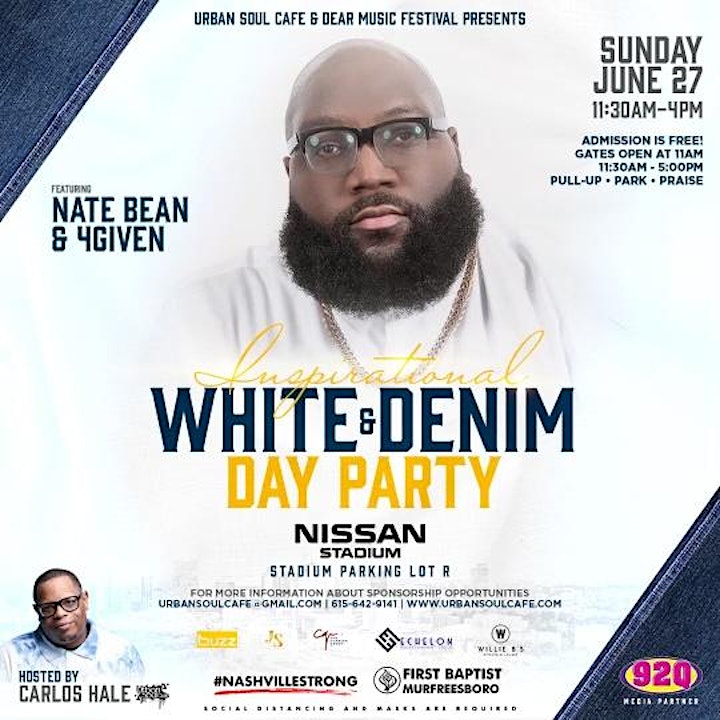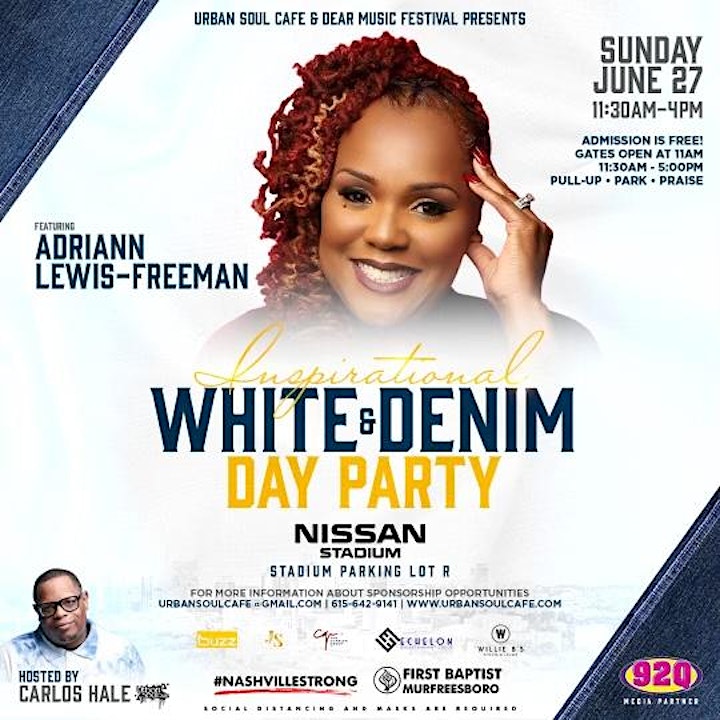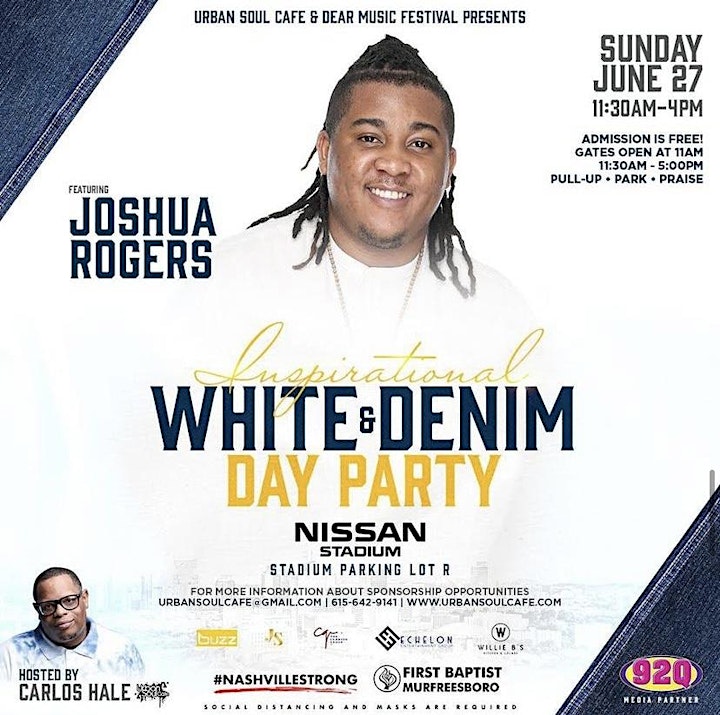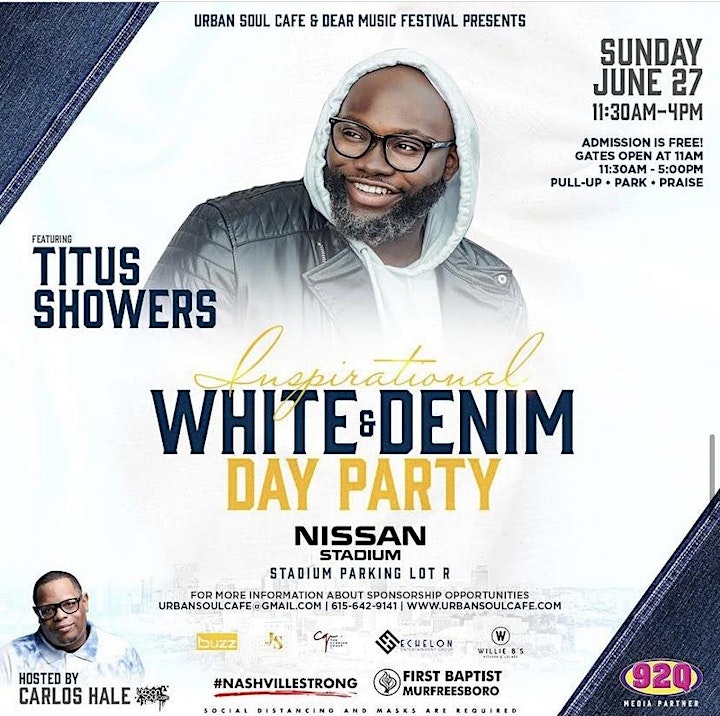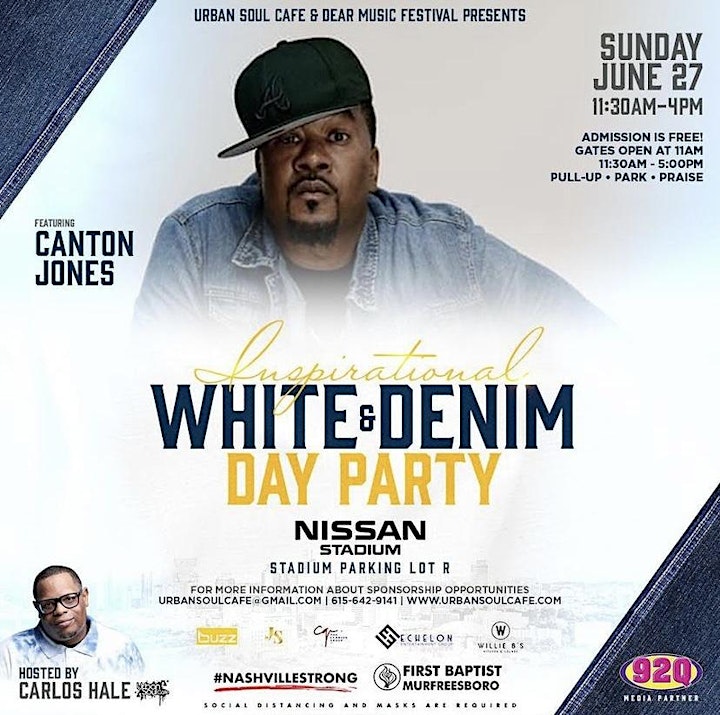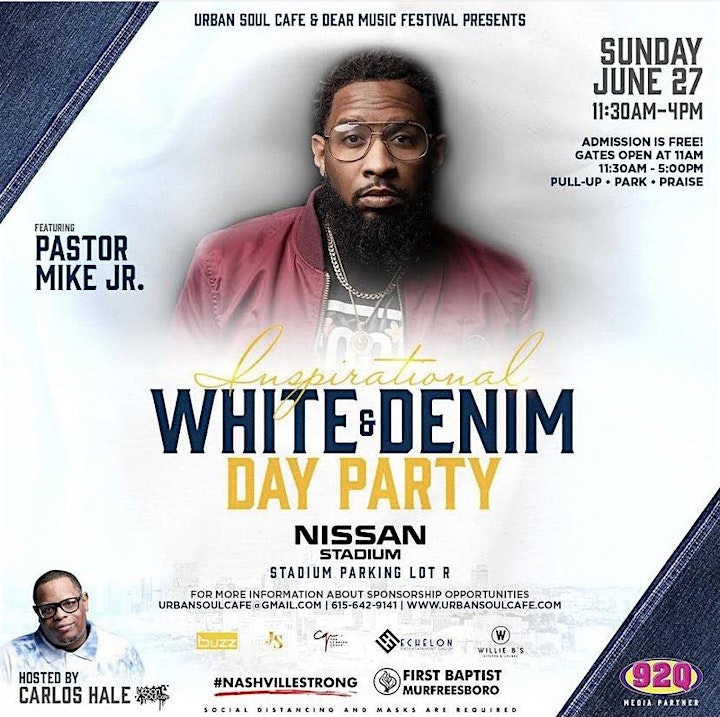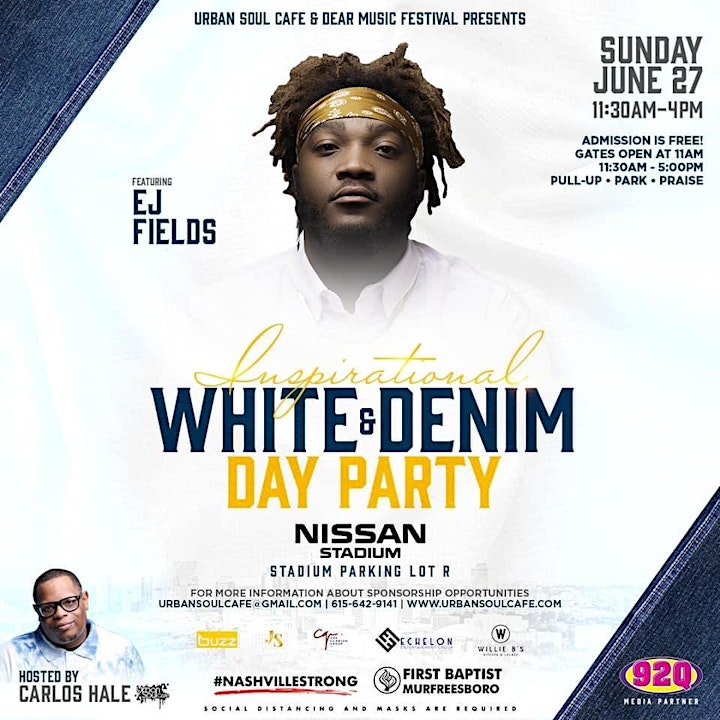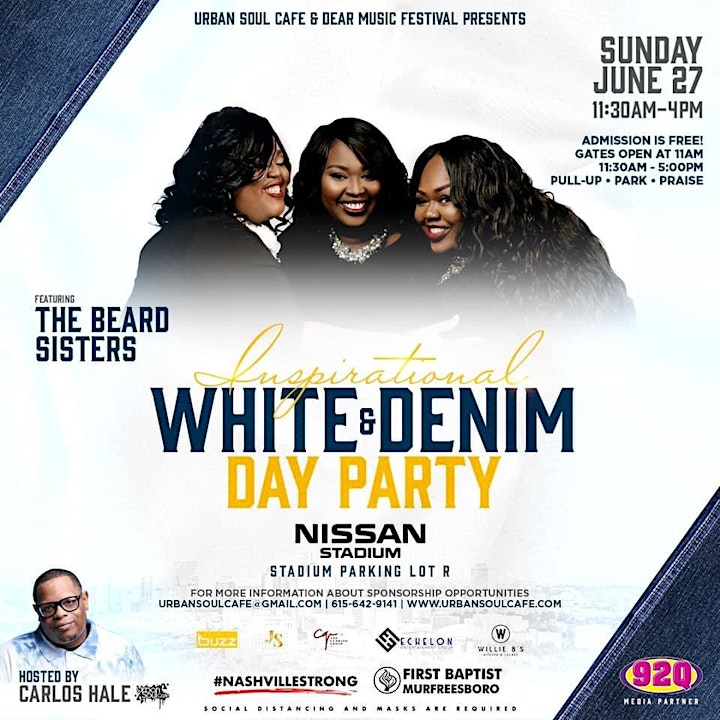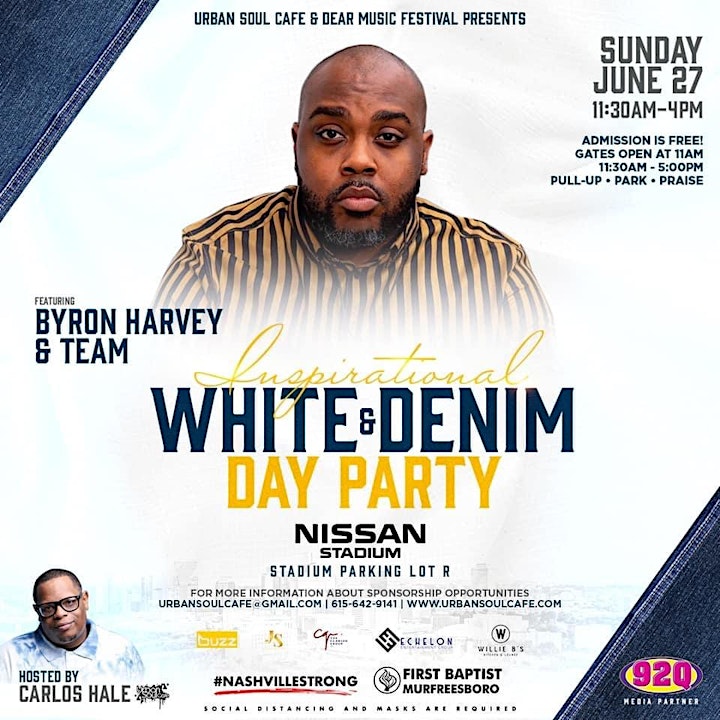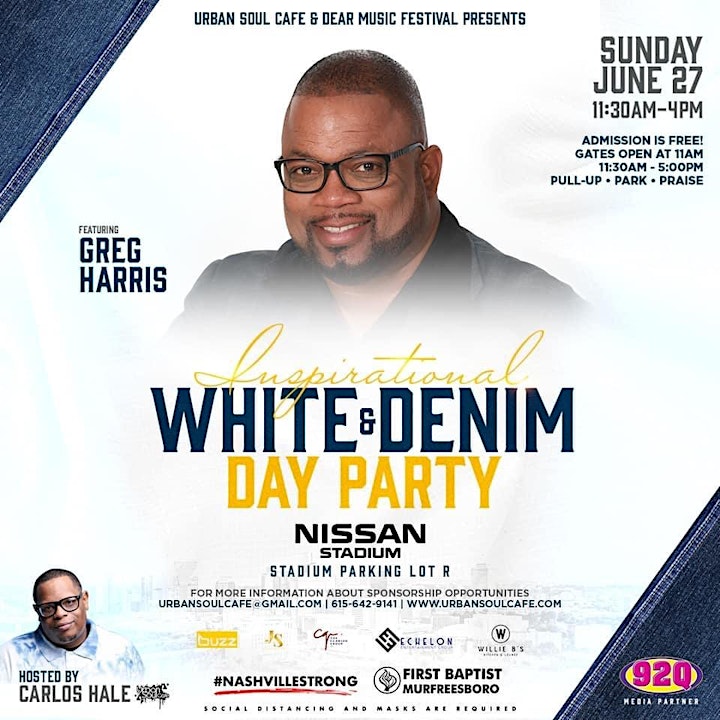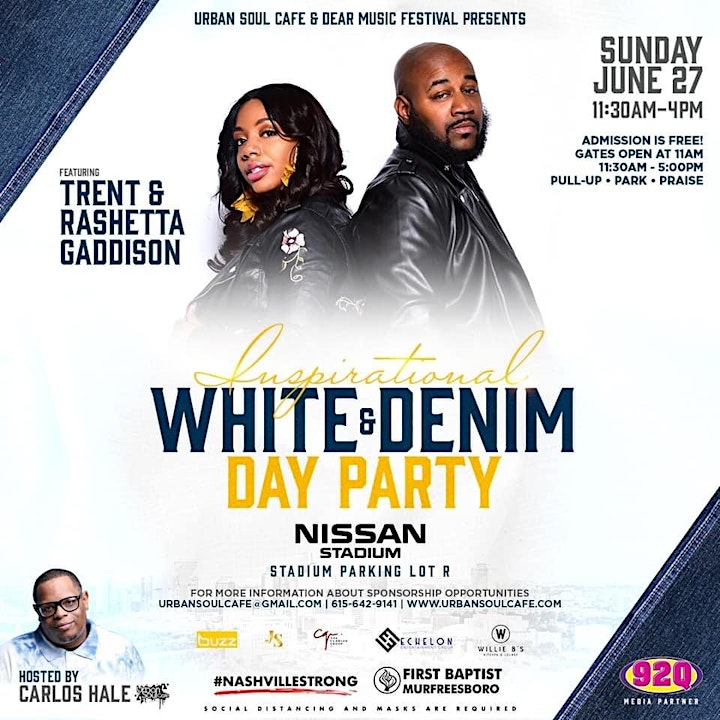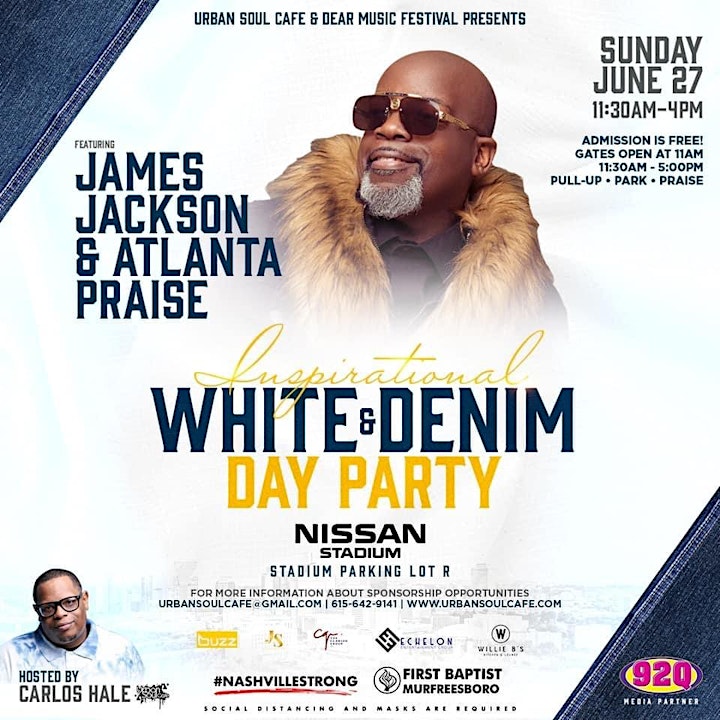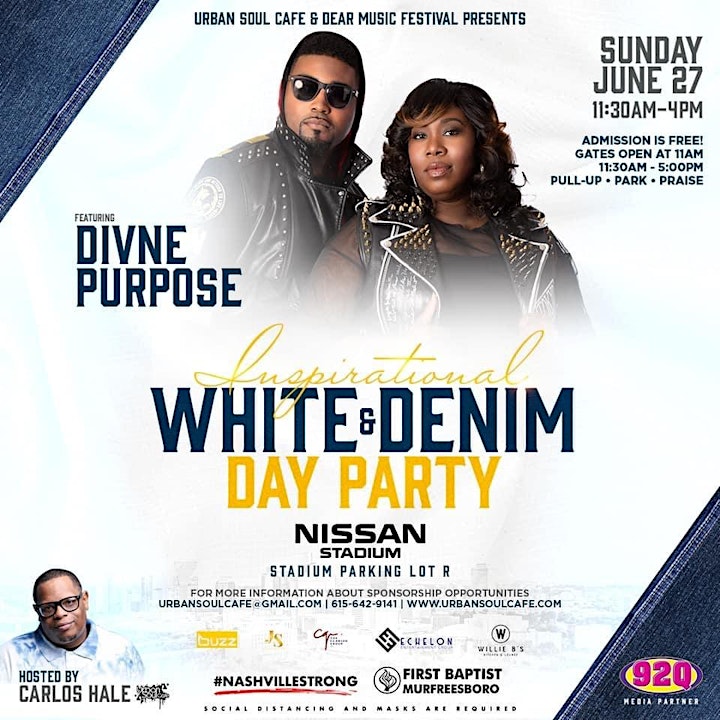 Dear Music Festival | June 25th - 27th, 2021
FOR IMMEDIATE RELEASE
Dear Music Festival 2021
270.933.5051 | dearmusic501c3@gmail.com
www.dearmusicnonprofit.org
DEAR MUSIC FESTIVAL LAUNCHES NEW MUSIC EXPERIENCE
Friday, June 25, 2021 — Nissan Stadium Lot R, — Dear Music Nonprofit has launched a music experience in Downtown Nashville!
Dear Music Fest is the house party, and music festival for the entire family!
The three-day, all-inclusive music festival takes place Friday through Sunday, June 25th-27th, 2021, at Nissan Stadium Lot R and Downtown Nashville Riverfront Park. Located in Downtown Nashville — Dear Music Fest is the perfect getaway for music lovers who prefer to "experience" live music and interact with artists and vendors amidst beautiful settings.
The 2021 lineup features a diverse range of major celebrity industry, gospel and independent label acts, spanning genres like R&B, electronic, gospel, pop-soul, jazz, soulful electronic dance music, hip-hop, and more. Including live performances by contestants from "The Voice, American Idol, and America's Got Talent!
Friday, June 25th | Nissan Stadium Lot R will feature some lyrical goodness (Rap Cypher), along with some fresh magnetic energy, and distinct musical beat styles as we will host a DJ Battle at the Dear Music Block Party. The lineup includes Trappermale Dale, Malcolm Dewayne, Luh Stain, Lul menace, Vicky Love, Mia Michelle, Daisha McBride, Namir Blade, FU Stan, the Unknown Friends, and more.
Saturday, June 26th | Downtown Riverfront Park will feature some of the best hits by major celebrity acts: Lil Flip, DJ Unk, DJ Luke Nasty, Fabo, Nashville All Star Band, along with performances by "American Idol, America's Got Talent, and The Voice!" Casme, Aliana Jester, and Quintavious Johnson!
Sunday, June 27th | Nissan Stadium Lot R will feature some of the top local and industry selling and inspirational gospel artists: Dr. Bobby Jones, Canton Jones, Pastor Mike Jr., San Franklin, Adrianne Lewis-Freeman, Vincent Tharpe & Kenosis, Nate Bean & 4Given, EJ Fields, Greg Harris, DOE, Titus Showers, The Beard Sisters and more.
The festival also includes carnival style kids' programming specifically designed so parents can watch the music with or without their kids. Including a special appearance by T-Rac, Titans Mascot! Attendees are welcome to participate in all shows and activities at no extra cost. In fact 0-12 years are free to attend!
Doors Open:
Friday, June 25th - 12noon Saturday, June 26th - 12noon Sunday, June 27th- 11:30am
Dear Music Festival Friday-Sunday, June 25th-27th, 2021
For tickets and more info:
Dear Music Festival Tickets, Fri, Jun 25, 2021 at 12:00 PM | Eventbrite
For Sponsorship/Partnership
Email: dearmusic501c3@gmail.com
For Vendor Opportunities:
Natasha Davidson
Phone: 615-362-2523
Email: dearmuisc501c3@gmail.com
For Performance Opportunities:
Malcolm Dewayne Email: mdlockridge@gmail.com
James K. Smoke Email: jamesksmoke@gmail.com