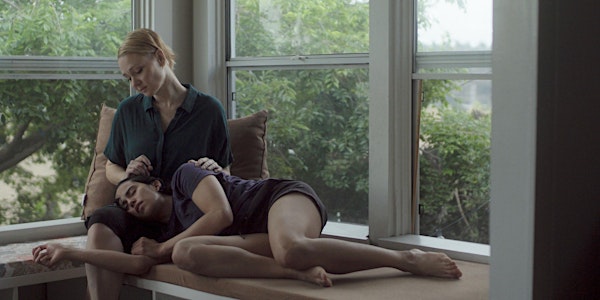 Dear Mom: A Movement Film Premiere
Dancing Queerly presents Dear Mom: a tender and vulnerable experience exploring *bi+/queer families of origin by Good Trouble Makers.
Refund Policy
Contact the organizer to request a refund.
Eventbrite's fee is nonrefundable.
About this event
In honor of Bi Pride Month this September, Dancing Queerly presents Dear Mom: a tender and vulnerable hour-and-a-half experience exploring *bi+/queer families of origin by Good Trouble Makers. Through film, discussion, and a guided letter-writing experience we'll explore the landscape of the pain, healing, and joy that's possible at our roots. If you are a person who experiences multi-gender attraction, this event was made for you! If you are the family, be it chosen or family of origin, of a person who is *bi+\queer and you want to understand them better, welcome! If you want to join Good Trouble Makers for the world premiere of Dear Mom and this meaningful multifaceted experience, see you there!
*Terms: bi+/queer refers to all people who experience multi-gender attraction
The definition of bi+/queer is trans inclusive: Attraction to more than one gender, not attraction limited to men and women as is often misunderstood
Accessibility: ASL interpretation as well as live captioning will be available. Please contact dancingqueerlyboston@gmail.com with any specific access needs.
Part One: The world premiere of Dear Mom: a visceral, poignant, and touching movement film. Inspired by the all-too-common fractured love that queer children can experience at the hands of parents who don't understand them, Dear Mom seeks to illuminate the often tortured feelings that both parent and queer child endure, and their yearning for understanding of each other. Funded by The City of West Hollywood.
Performed by Kristy Kennedy she/they and Yvette Flores she/they
Choreographed and Directed by: Kai Hazelwood she/her
Director of Cinematography: Andrea Mereles she/her
Sound Score and Video Editing by: Alexander Millar they/he
Funded by The City of West Hollywood, Arts Division
Part Two: A discussion about healing family wounds between parents and their queer children. Do you have a family member that you wish would embrace your queer identity? Or do you have a queer relative and you want some guidence on how to help them feel like they belong in your family? Don't miss this important and helpful conversation!
Part Three: A personal and private guided letter-writing experience where you will get to say all the things you've never said to a family member who harmed your developing sense of queer identity. You have the option to send the letter to the person you're writing to if your current relationship allows and they are living; if not, there is still so much power and healing possible just in purging our painful stories from ourselves by writing them down. Perhaps you'll want to share it with a friend or therapist in the future; we heal better when we do it together.
Good Trouble Makers is committed to not just our work, but supporting like minded individuals and artists so they can continue doing their good work as well. While this event is free, we want to encourage all attendees to donate to Dancing Queerly! They have taken incredible care of us and we want to make sure they are able to continue to support future queer artists as well. Dancing Queerly collaborates with artists with a deep spirit of care, allowing them to develop their vision, and with Dancing Queerly's curatorial and financial support, realize it.
https://www.dancingqueerlyboston.com/support
Content warning: The film contains images of drowning and covers material that could be triggering to those with family abuse trauma and or trauma related to filicide. While potentially emotionally intense, over the course of the event we'll share how trauma can sometimes be healed, and guide participants through a trauma sensitive letter writing practice. Care has gone into making sure that Dear Mom is well modulated and thoughtful, and we encourage all participants to care for themselves with compassionate attention throughout the event and afterwards.