Dear Black Men We Salute You Celebration & Awards Ceremony
Description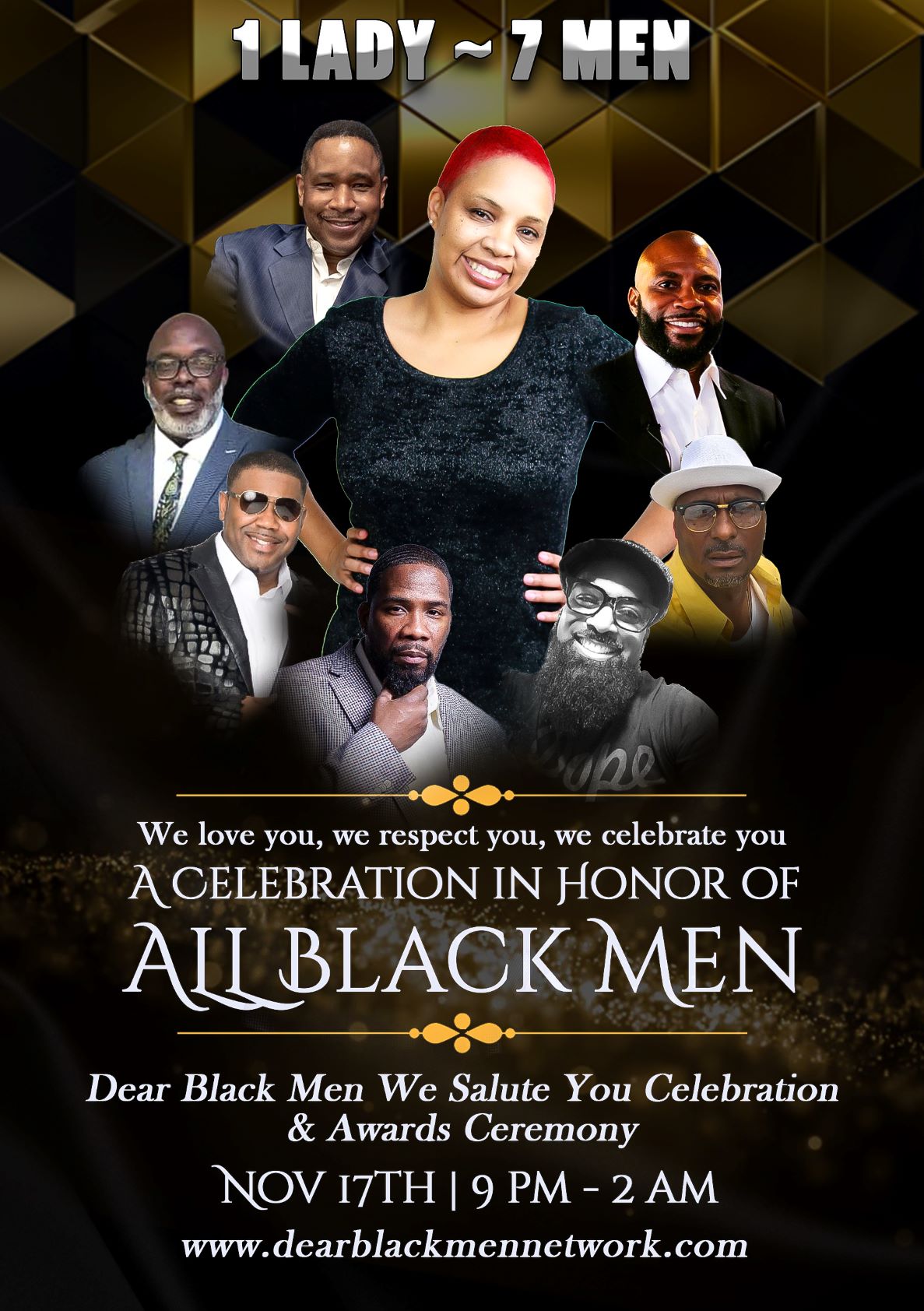 Prove Magazine/The Dear Black Men Network is an entity under The NLuv Group Owned by LaTonya Mechelle, presents a night of elegance centered on catering to positive black men. LaTonya has Handpicked Seven Positive Black Men from all over the United States that she feels is making a difference in today's society with their communities, their families, serving their country and in the entertainment industry to salute on this special night. Several of the award recipients will be traveling to attend this event from Brooklyn NY, Washington DC, Sumnter NC, Fayetteville NC, Texarkana AR, while the other three currently resides in Atlanta.


Although this is an awards ceremony, it is also a celebration to honor positive black men as a whole. Our Team is making special efforts to make sure that every black man that attends this event will know the love, respect, and appreciation that The NLuv Group has for positive black men. Our team also intends to reveal the first cover of our PRINT EDITION of PROVE MAGAZINE, our current online magazine that caters to positive black men, that night and make issues available to our guests.


This event will be held at a private estate in Fayetteville GA, minutes from Atlanta GA. The night promises to be filled with class, elegance and great energy from people who are dedicated to changing the way our society looks at black men. Your ticket include transportation from our designated pickup at a scheduled pickup time, red carpet pictures, live entertainment, a DJ, dinner, free wine and a gift bag. A Cash Bar will be available.

The Dress Requirement is After 6. Our Dress Code will be strictly enforced.

There will be a Smoking Area outside for those who love a good cigar. Don't worry if you forget your cigars, we will have cigars available.
Celebrity Guests have been invited and confirmed.

Because this event will be exclusive, we are only allowing ticket sales for the Public until Oct 26th.

Once you have purchased your ticket, you will be added to a Mailing List and you will receive messages from our team every week, with additional information. Your email address will not be shared or made public to anyone else but our team.

Hotel Accommodation information will be provided in our first email to our Event Attendees.

To find out more about THE NLUV GROUP, check us out at https://www.thenluvgroup.com. Join our Mailing List while you're there to stay connected.

Be sure to check out our online version of PROVE MAGAZINE at www.provemag.com and follow us on all social media outlets.