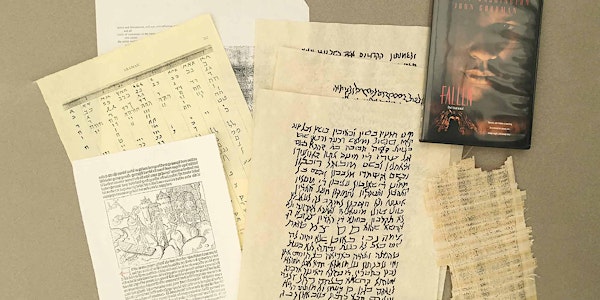 DeAnn Singh: Hollywood's Favorite Calligrapher
Hollywood's Favorite Calligrapher, an illustrated lecture by DeAnn Singh
By Friends of Calligraphy
Date and time
Wednesday, May 10 · 10am - 12pm PDT
About this event
DeAnn has been making props for movies since the 1980s.
She'll tell you stories of how she made the documents and researched them, and how to make parts of a page burn while other parts don't so you can get the close-up shot.
Working at Universal Studios and watching them shoot the movies, take after take, while they burn the beautiful calligraphy that you've written. It's so much fun watching the actors go over their lines and compliment the work you're doing. She has great stories and pictures to take you behind the scenes of calligraphy and moviemaking.
DeAnn Singh has loved teaching calligraphy in many venues since 1981. She has been a calligrapher and contractor for the County of Los Angeles, and owns and operates Designing Letters, a calligraphy studio. She is past president of Society for Calligraphy in Southern California, and has served for many years in various capacities, currently as archivist. DeAnn is the originator of Letters California Style, a four-day mini conference.
She co-authored Hand Lettering: Simple, Creative Styles for Cards, Scrapbooks & More, and was technical editor for Simple Stroke Calligraphy by Marci Donley. DeAnn's work can be seen in movies and television including National Treasure, Book of Secrets, and Charmed.
About the organizer
Our purpose is to promote the study and practice of calligraphy,
to encourage individual excellence, to foster a wider appreciation and deeper understanding of calligraphy, its history and applications.
In existence for over forty years, our membership is international with our core strength in San Francisco, California where our workshops and events are hosted. The society sponsors classes, workshops, lectures, exhibitions, a Spring Retreat, and a Holiday Party. Publications include a membership directory, the journal, Alphabet, published four times a year, and the Bulletin, published four times a year.
We invite you to support the art of calligraphy and join the Friends.