Dean Karnazes Presentation: Racing to the Extreme - 4 Deserts Marathon Seri...
Actions and Detail Panel
Dean Karnazes Presentation: Racing to the Extreme - 4 Deserts Marathon Seri...
Thu, February 16, 2017, 6:30 PM – 8:30 PM PST
Description
Come and listen to Dean Karnazes talk about his exploits of Racing to the Extreme, Dean will be focusing on what he learned from running four 155 mile, 7 day, self-supported stage races through harsh terrain and extreme climates in the hottest, coldest, windiest and driest deserts in the world. He was the first person in the world to complete all of these desert races in one calendar year.
Dean Karnazes:
Dean Karnazes is an internationally recognised endurance athlete, hailed by Men's Health as one of the fittest men on the planet. He has pushed his body and mind to inconceivable limits earning the well-deserved title "Ultramarathon Man". Named by TIME Magazine as one of the Top 100 Most Influential People and a NY Times bestselling author – Dean's talents lie far beyond running.
4 Deserts Race Series:
The 4 Deserts Race Series is widely recognized as the most prestigious footrace series in the world. The series consists of the Sahara Race (Namibia), Gobi March (China), Atacama Crossing (Chile) and The Last Desert (Antarctica). Competitors in the races traverse 250 kilometers in seven days over rough country terrain with only a place in a tent and water provided. They are supported by highly qualified staff, all with experience in hiking, marathons and ultramarathons, and medical teams specializing in wilderness medicine.
Dean will touch on RUN - 26.2 stories of Blisters and Bliss, which features his 4 Deserts experience.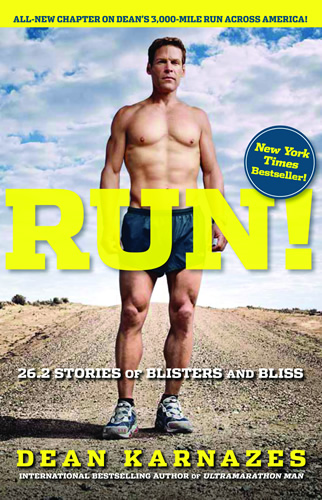 Drinks and snacks will be provided and Sports Basement will be offering 20% off all purchases for the evening!