Event Information
Refund policy
Contact the organizer to request a refund.
Eventbrite's fee is nonrefundable.
Join us for an interactive emotional wellness event with Erica Thomas, LMFT
About this event
Join us in circle for an interactive emotional wellness event with Erica Thomas, LMFT, to learn how to deal with the winter blues.
Erica Thomas is a licensed marriage and family therapist (LMFT) in the Bay Area with over a decade of practice experience. Together we will explore emotional wellness in a comfortable, safe, non-judgemental space.
Why is this important? Because our emotional wellness determines in large part how we feel through the day. And having some language, and the tools to address the ups and downs of daily life can drastically improve our ability to feel happier, calmer, less stressed, and burnt out.
Over a series of four 1-hour sessions, we'll dive into important emotional wellness topics to help you gain techniques to navigate family relationships, stress, grief, and more as we approach the holiday season.
These aren't going to be boring zoom calls, they are going to be active, interactive, immersive workshops with hands-on learning and activities to deepen your understanding and cover vital topics for your day-to-day emotional health.
You'll be gaining a backpack full of tools and techniques, open your eyes to new ways of coping, thriving, being, and feeling. And you'll also have your fellow community members to lean on, support, and continue the journey with.
Once your workshop is complete, we welcome you to continue the conversation in our supportive forums to continue your journey to increased emotional wellness.
Sounds good? Below are the dates:
1st session: November 9th, Tuesday, 5-6pm PST
2nd session: November 16th, Tuesday, 5-6pm PST
3rd session: November 23rd, Tuesday, 5-6pm PST
4th session: November 30th, Tuesday, 5-6pm PST
While attendance at all four workshops is not mandatory, we highly recommend joining in for all if you can. We can't wait to see you there!
*Replays and certificates of completion are available to members of the Superbloom monthly mental wellness program ($10/month introductory pricing).
About Erica:
Hi, I'm Erica, a licensed psychotherapist (LMFT), with a deep passion for helping others since my childhood. Currently, in private practice in Lafayette, CA, I enjoy working with women, children, and families. For as long as I can remember I have been interested in understanding people, their thoughts and feelings, hearing their stories, and understanding what makes us all who we are. As a graduate of a women's college, I feel passionate about empowering women and supporting women's health. I work a great deal with families and it is often the mothers who come to me worried about their children. I teach them important self-care skills so that they can be more present for their children. I also recently started running a Mastermind group for people wanting to lose weight. I teach about the psychology of changing habits and help them develop healthy habits that they can stick with.
I consider my approach to be holistic and client-centered. What that means is that we look at how you can balance the needs of your whole person: mental, emotional, physical, and spiritual needs. I believe that true healing happens when we integrate all the parts of ourselves. I believe that you already have the seeds of healing inside you, together we just provide the nourishment for those seeds to grow.
I can't wait to see you at this workshop!
About Superbloom:
Superbloom provides a holistic mind-body approach to mental health. We are a mental wellness community and offer online mind-body resources with articles, forums, and workshops to support your journey of finding your frequency. Whether you're managing anxiety, depression, a chronic condition, or are seeking to elevate your emotional wellness, you'll find a way to shine with Superbloom. Together, we'll thrive. Find us at joinsuperbloom.com and instagram.com/joinsuperbloom.
**By signing up for this event, you approve you will be signed up for the Superbloom newsletter to be notified of upcoming events, offers, and Superbloom updates. You can always unsubscribe at a later time.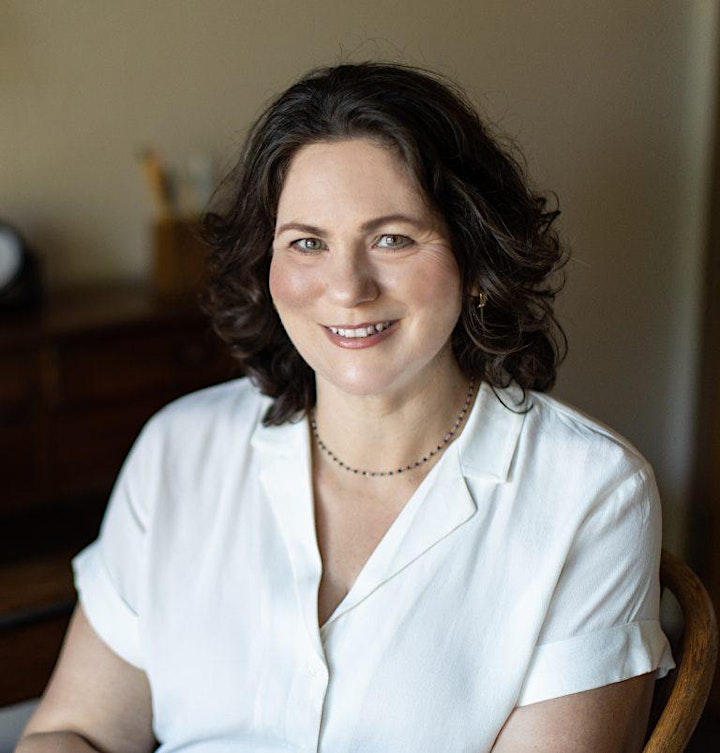 Date and time
Location
Refund policy
Contact the organizer to request a refund.
Eventbrite's fee is nonrefundable.