Description
Are You Challenged By The People Dynamics At Your Workplace?
Do You Find It Difficult To Work With Some People?
Are there People Coming Into YOUR Business That Make Life Challenging?
YOU Are NOT Alone!

LEARN HOW TO DEAL WITH DIFFICULT PEOPLE...WITH "YOUR WORDS"
Dealing With Difficult People is a Part of Life,
But You Have To Learn
Successful Strategies for Stressful Relationships
We are NOT all built to easily deal with the different people we encounter... learning becomes essential.
Dear Collegue,
I am going to start this out by assuming you live on the planet earth.
(All apologies to any extra terrestial beings reading this, but please keep reading because I am guesing what I am about to say is mutliuniversal...)
As long as you live here, then you know that you will have to deal with difficult people.
It is a fact of life. The only thing we can be assured of in this world is death, taxes...and jerks. I am not saying all peopel are difficult, but I am saying we all know more than one we would unhesitantly label as such.
There are bullies in school, know-it-alls at work and every family has a couple members who are liable to fly off the handle at the smallest of transgressions.
There is virtually no way you can stroll through life, without running into a couple difficult people along the way.
THEN TELL ME HOW TO AVOID 'EM!
I wish I could! But let's be realistic - there is no avoiding them. The key is learning how to effectively deal with these people.
And if that is your goal, then I got the perfect assist for you: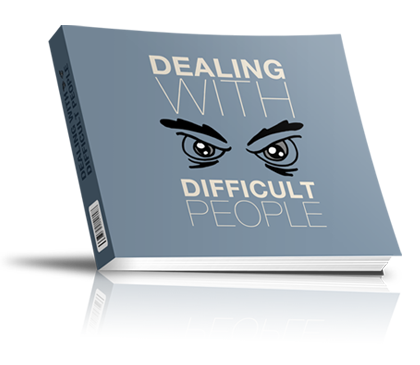 DEALING WITH DIFFICULT PEOPLE
Successful Communication Strategies
This value packed workshop and guide includes the following:
The different types of difficult people:
Big Bully

Ambush Artist

Volatile Volumizer

Know It All

Wishy Washy

Yes Me to Death

The Deep Freeze

No, Not, Never Person

Complaint Central
Then we move into the info you REALLY need -- the HOW To's for each of these types of difficult people....

What makes People Difficult?

Successful Communication

Power of Listening

How To Handle The Difficult Types
This training won't help you avoid difficult people, but it will help you deal with them quickly and effectively. Don't waste valuable time struggling with difficult people. Attend this training, practice new skills, read the guide, learn the tricks and then effectively and QUICKLY deal with them. Difficult people will no longer be roadblocks, they will simply be speed bumps.
You will improve your skills to navigate successfully and won't be stressed by daily dealings with difficult people because YOU will know that YOU have dealt effectively with each encounter.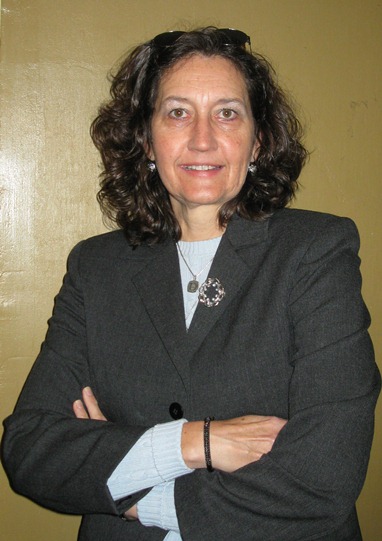 Leader: Donna Price, is a leadership consultant, published author and speaker. She has been a manager and leader, with 20+ years of experience in managing staff, coaching staff and dealing with challenging people. She has articles published on conflict resolution, bullying, and a new edition of her book: "Coaching Staff for Success" is due out in September. Donna is a fun and energetic trainer and facilitator, making your experience a true learning adventure.
This training has limited space. Reserve your ticket today to ensure your entrance.
Small group training will facilitate learning and the attention that each attendee will receive.

Organizer of Dealing With Difficult People
Compass Rose Consulting, LLC provides full business development coaching for entrepreneurs and small business leaders.  Donna Price, President of CRC is an expert facilitator, business builder and coach.  Author of Business Profit Breakthroughs, Yes! Marketing Works, Launching Your Dreams, Employee Coachng and Bizology.Biz. Donna Price, helps business leaders fix their marketing so that it is working for them instead of just draining the bank.  Donna is committed to helping businesses thrive.  Her marketing and business programs are designed to be affordable and accessible to all business leaders.